We've been hard at work making sure this is going to be a great event!
You and your friends will have a lot of fun in the poker run and when you reach the finale location we will have some great items up for raffle. Some of the larger items include:
- A Winch!
- Rigid dually lights
- High Lift Jack
- and LOTS more big items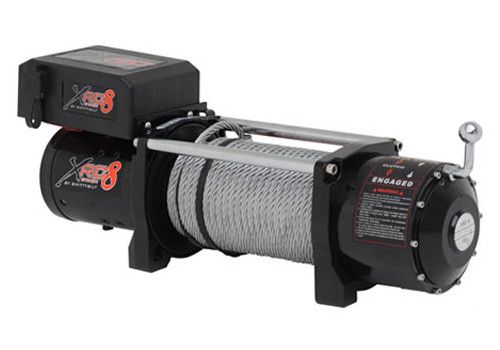 Remember, 100% of the proceeds from this year's event is going to benefit the Wounded Warrior Project so all shirt, sticker, raffle, and 50/50 sales will be going to support a worthy cause.
Speaking of shirts, let's not forget the deadline to pre-order is just 6 days from today and the sand color is available via pre-order ONLY. Also, they will only be available for purchase at the finale location in LIMITED sizes/colors so
to ensure you 100% get the exact sizes/colors of your choosing, pre-order them by September 20th from:
http://www.e-merchtable.com/proddeta...d=PokerRun2013
Oh, and when you are ordering you may notice the stickers available. Those were 100% covered in cost by Wurx Industries (
http://www.wurxindustries.com/
) so 100% of those also go to the Wounded Warrior Project. Buy some, buy many, at only $1ea give them to your kids, kids friends, and of course slap a couple on your Jeep
Now for some REALLY cool news - here's an exciting, completely optional, on-line fund-raising incentive for you...
Get your friends and family to donate on-line and earn 25% the value you raised in FREE raffle tickets for use in your choice of either the general or WINCH raffle! It's that simple.
Strategy tip: Use your on-line tool to fund raise from family, friends,etc, but ensure to use your personal funds to purchase raffle tickets directly at the Poker Run for 100% dollar value.
Participating is as easy as 1-2-3:
1. Go to this website and 'join' our team for this event
http://support.woundedwarriorprojec...g_frpid=7#main
Be sure to choose the option 'Join a Fundraising Team' then click NEXT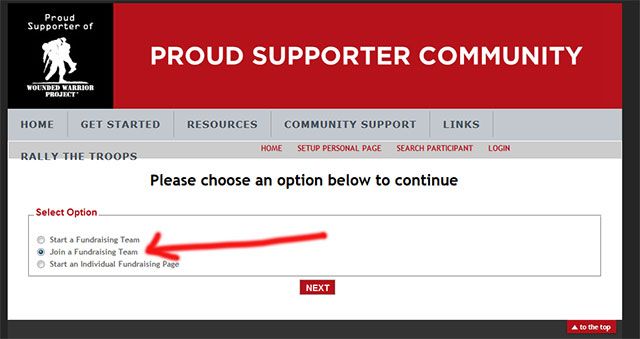 2. Select 'The Orlando Jeep Club' as the team and fill out the bottom part for 'Individual Site Information' (that gives you your URL to use for fundraising)
Don't worry, this is just setting up yourself to take donations - you aren't signing up for the club or anything like that.
3. Follow steps thru their registration process and you will receive your own, personalized link just for your fund raising. Post that link on facebook, email friends or relatives, etc asking for donations.
Make you are using your personalized link so their donations track properly to your name.
It's that easy! At the poker run, visit the raffle table with your photo ID - we'll confirm your earnings and give you 25% the value of those earnings in FREE raffle tickets, up to a maximum of $100 worth of tickets.
Raise $100 - get $25 FREE raffle tickets
Raise $200 - get $50 FREE raffle tickets
Raise $300 - get $75 FREE raffle tickets
Raise $400 - get $100 FREE raffle tickets