Registered User
Join Date: Sep 2012
Location: Atlanta
Posts: 21
New Georgia Jeep Owner
---
Hey all,
I've always been fond of Jeeps ever since I drove a friend's back in highschool (TJ). Flash forward to now and I have plans to make my other moneypit (1999 m3) a track-only car. As it is my currently daily, I need something to drive to work and that can tow the m3 occasionally. I looked around for a few months and finally found a WJ I thought was worthwhile.
It's a 2004 Freedom Edition with the high output motor, navigation, no sunroof (a must for me because of my height), and the cloth seats. The car was a 1 owner vehicle and has 142,900 miles. Right off the bat I am replacing absolutely every fluid so that I know the status of the car. The coolant is a nasty brown, and though the engine oil and tranny fluids look OK - I want to get the truck to a baseline. It does have a couple little issues that I've been researching on here, but if anyone has input I would love the help!
Also, any good independent mechanics with lots of WJ experience in the area? Would prefer and independent to the dealer and I'm sure there are plenty of Wrangler shops around, but if anyone knows a place with extensive Grand Cherokee experience feel free to point me in their direction.
Sloshing water sound in the dash: Could be air in the cooling system (hopefully the flush will take care of this). Also read that this could be heater core related, though my carpet is not wet but I'll have to keep an eye on that.

Bad smell after full throttle: Smells like burnt fuel after I floor the vehicle for a few seconds. Normally i can't smell anything, but under heavy load it's there. Anyone have insight on this?

Squeek coming from right front wheel: Happens with every wheel rotation and is a high pitched squeek, squeek, squeek. Any common culprits?
Otherwise the car is in remarkable shape for the mileage. Interior is excellent and has not a single rattle (shocker for a mopar product!)
Here are a few pics, look forward to becoming involved in the community. I've been wanting to get into some light wheeling for years, hopefully I can tag along for a trip in the near future (something that would be good for a beginner with a stock rig).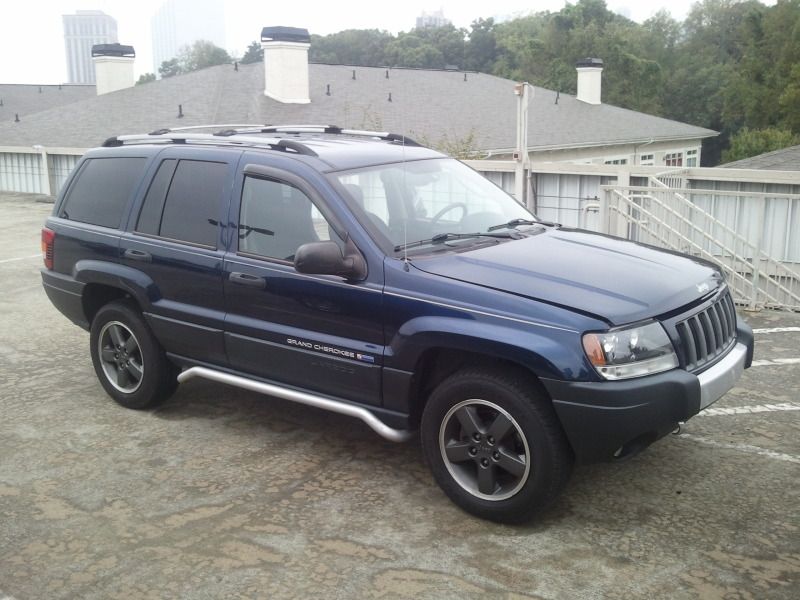 Registered User
Join Date: Aug 2012
Location: Dawsonville
Posts: 56
Welcome from Dawsonville. Nice looking WJ, looks really clean and one-owner is a definite bonus. From this point forward you should cease using the word car
Where exactly in ATL are you? There's JeepHut in Jasper and Dirty Dog Offroad in Cumming. They are both top notch and will treat you right.
Check out this one, pretty sure it was installed by DDO...
Quote:
Finished the lift install today. Tires and driveshaft should be here thursday. Gonna cut it close but it looks like I am going to make it
Quote:
. Today was a productive day. It started out by hunting stockers: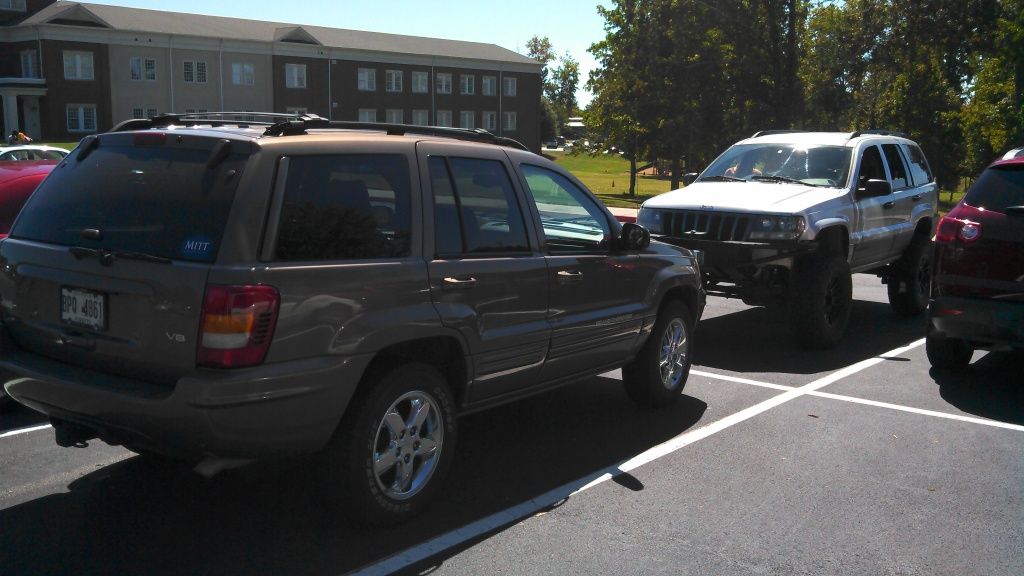 Then I became very very very sick. I got Paintitis. Symptoms include paint covered hands, and the constant need to paint something. I like black and silver, so I blacked everything out. There is not a single bit of chrome on my Jeep now. Started masking everything: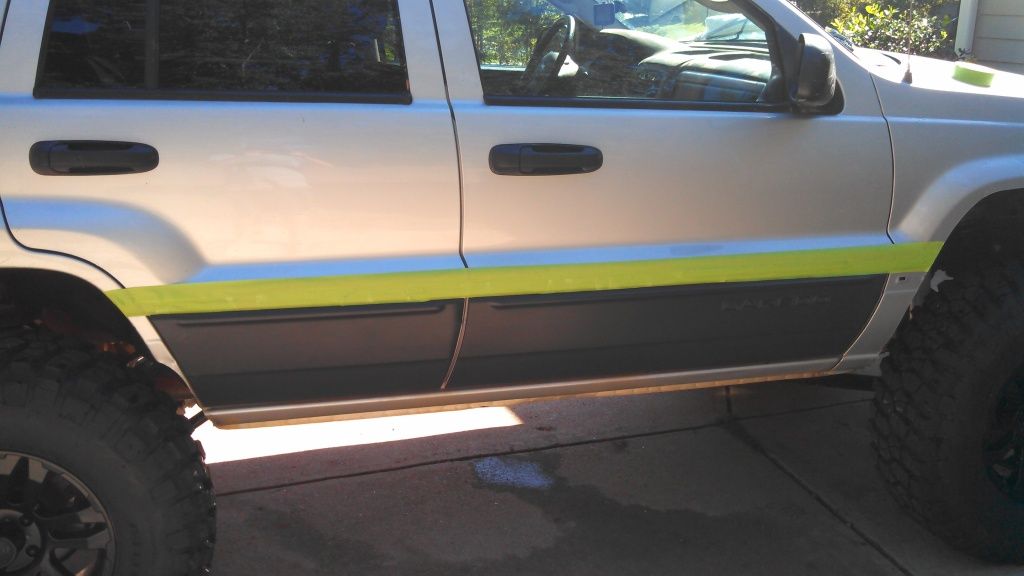 Painted:
Also did the turn signals in lens tint: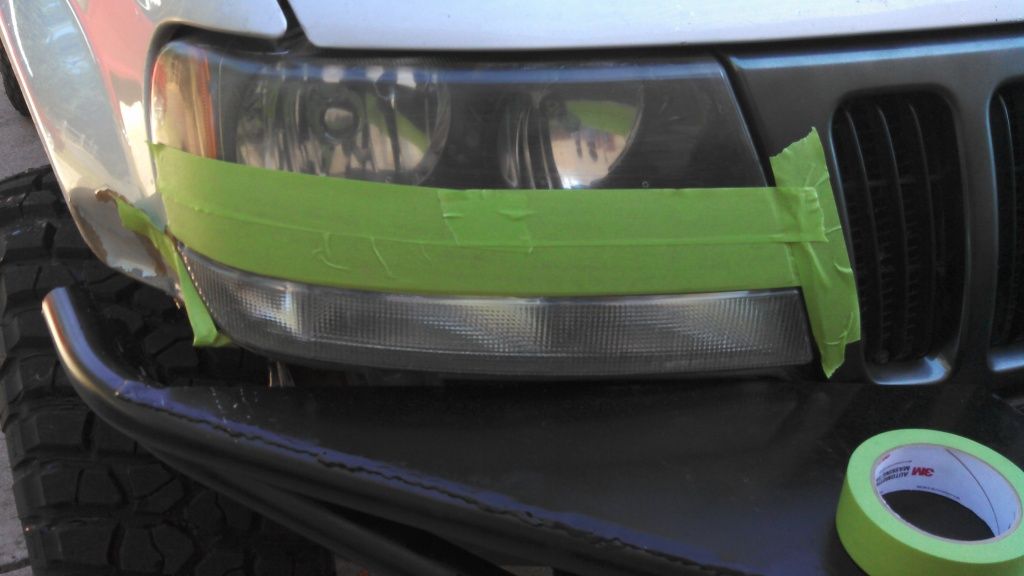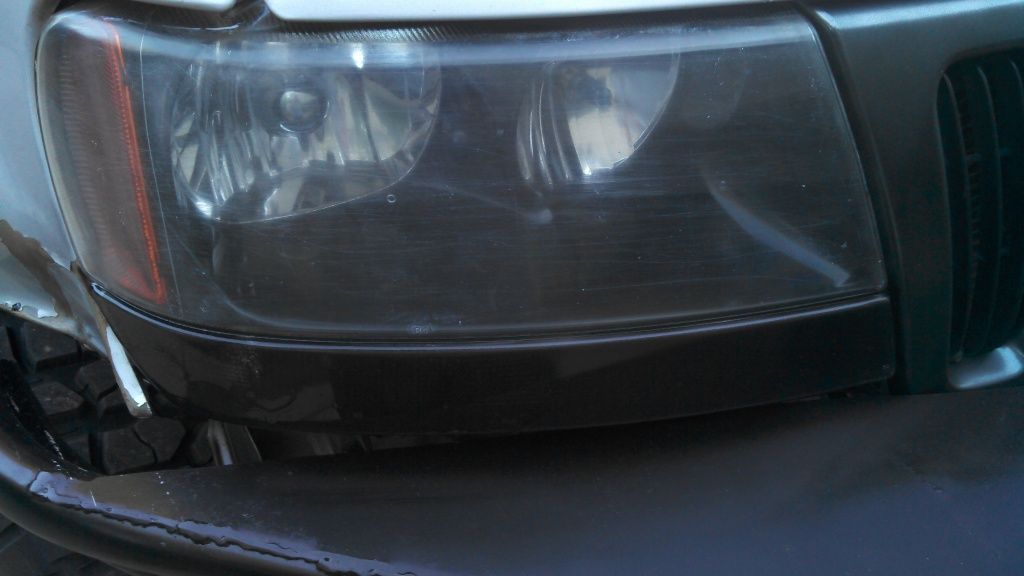 Also painted the area behind the bumper black so it blends in and the fender wells black: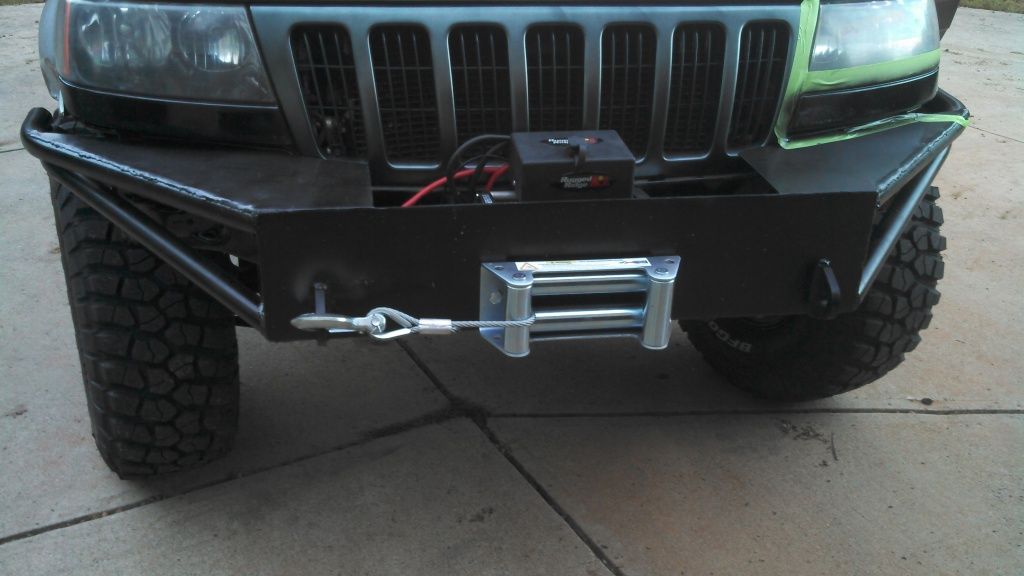 And here is how it sat at the end of the day:
---
Last edited by goldknight; 10-01-2012 at

01:27 PM

.
Registered User
Join Date: Sep 2012
Location: Atlanta
Posts: 21
Thanks for the heads up, I'll check them out.

Update on the smell: its definitely a lot of unburnt fuel. My rear liftgate seal is missing at the bottom so I'll be ordering that tonight. Hopefully thats the solution, though the idea of the car running that rich seems odd to me.
Registered User
Join Date: Apr 2012
Location: Johns Creek
Posts: 134
Yea I'm friends with dr grand, and he's had 2 lifts done at dirty dog. How every, it's no longer dirty dog as the mechanic (Tim) has formed his own company. Seriously tho, check him out, me and my buddies all have out work done there. Also, join
www.northgajeepers.com/index
and look for 02grand (me) and dr. Grand. Ill ad some pics of work done that DDO has done. Happy trails!!!
Brush guard cause I didn't know how to remove the bumper
Dr grands 3in lift
And then above is dr grands new 6.5in lift and custom welded winch bumper.
---
2002 WJ Limited 4.7 V8
245/65/17 Falken Rocky Mountians
Quadradrive and a CB
Registered User
Join Date: Aug 2007
Location: Copperas Cove
Posts: 2,622
Be sure to check out Allsouth Autosports they have some great service, and very competitive prices
@
http://www.allsouthautosports.com/home.html
Also another GA offroad community @
http://www.gatrailriders.com
---
To view links or images in signatures your post count must be 10 or greater. You currently have 0 posts.
Currently Active Users Viewing This Thread: 1

(0 members and 1 guests)
Posting Rules

You may post new threads

You may post replies

You may not post attachments

You may not edit your posts

---

HTML code is Off

---