Staying with my brother in Wilson, waiting for my contract to start in Durham, then looking for a place in Knightdale.
I have NO idea where to wheel around here, or even where to work on my isht when (not if) it breaks. I used to have a shop with a few other folks where I could cut, weld, or fab anything. I was spoiled, I know. If I can't find something like that to get in on, I'll probably look for a place with lots of garage space and start acquiring a welder, lathe, drill press, etc.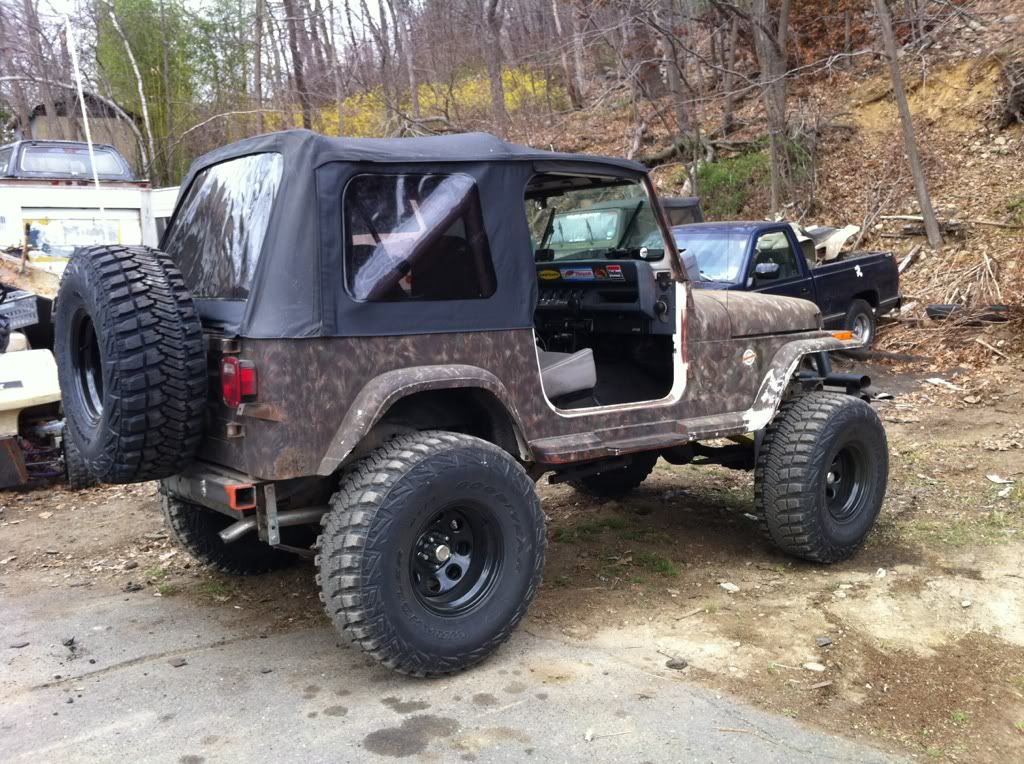 I've added a snorkel since this pic, and put the tire where the back seat used to be. The tire carrier wasn't designed to hold a 35" spare for too long.
Pardon the big shackles. I stayed spring-under in the rear with really tall springs, and those ugly shackles give me all the flex I need perfectly.