Quote:
This was me on 36 inch tires 6/17/05 so I was hoping there would be some snow left this time .
You are correct that you can run two or more trails some days .
Pritchett is a tough trail . If you run it expect some damage , same with Rusty Nail . Metal Masher is fun , and the crazy stuff has bypasses .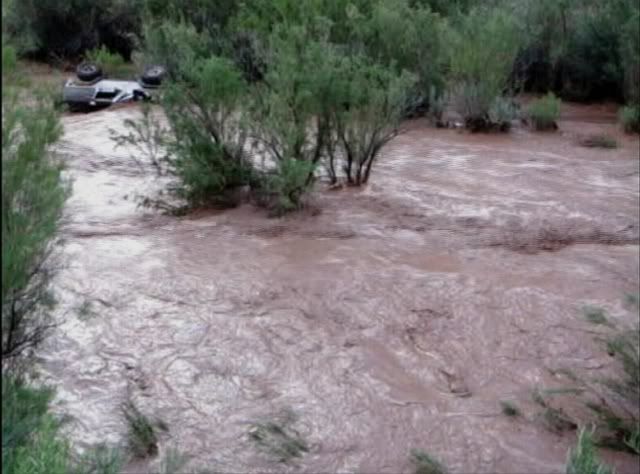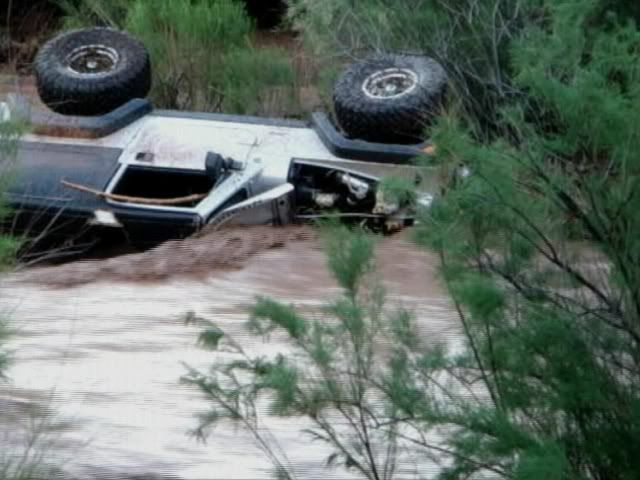 Kane Creek eats vehicles when it rains . If its dry it is a fun trail with just one rough section of ledges .
Pritchet and Metal masher are fun when your Jeep is built for it.
On Pritchet just don't be ashamed to use the winch anchors instead of banging and hopping trying to get up a few of the ledges on 35's you will most likely end up using your winch a few times. It's one of the more fun trails in Moab. The widow maker on Metal Masher isn't for the faint of heart either
Few Pritchet shots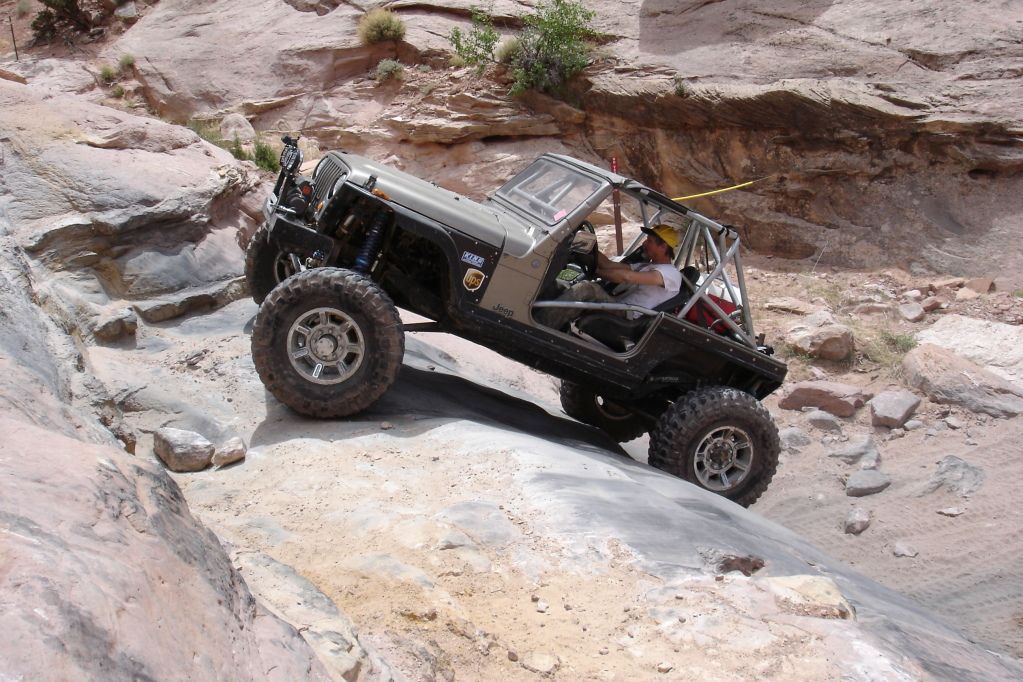 Metal masher fun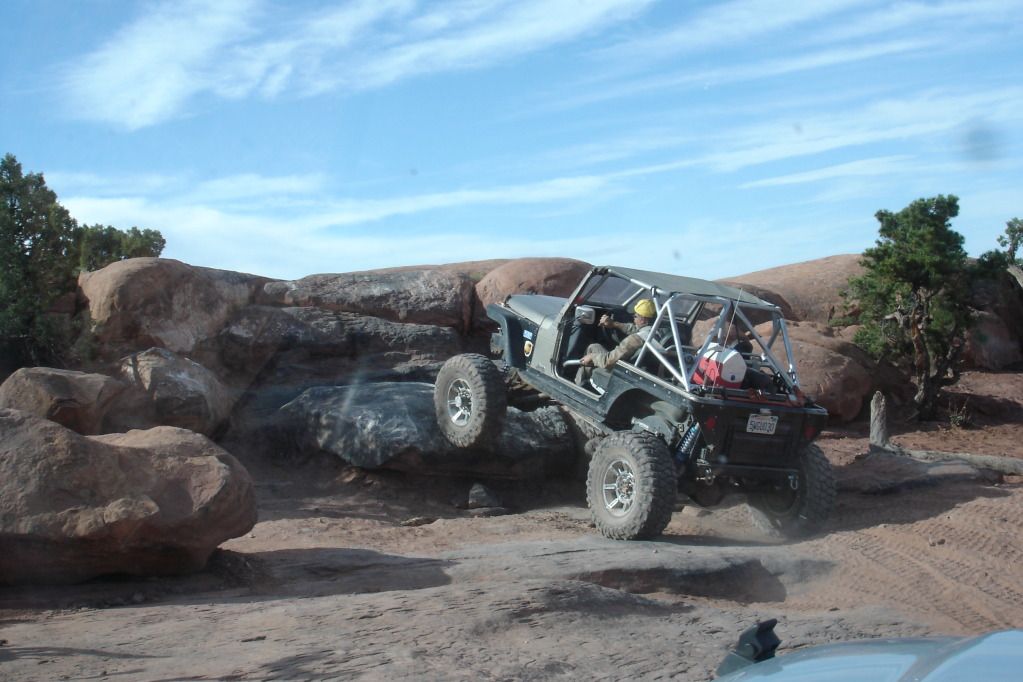 ---
My Tinkering and wheeling thread http://tinyurl.com/pbwdm5u