A few of us met at Wooly's for a ride today, September 3rd. There was me in a TJ, countryman in a CJ, and semperfi in a WJ. We went down 1 or 2 trails when we cam upon a 1/2 dried up swamp/pond. Countryman and myself both said "no way are we trying it". Well the crazy marine in the WJ said "hell I'll try it". Did I mention his ride is 2wd at the moment? We tried to talk him out of it for about 5 minutes but he was not listening. I guess there comes a time in every mans life when you are told you can not do something enough you just have to prove everyone wrong. This was not semperfi's time.
Getting ready:
Ready set action:
Watch countrymans video his is better than mine.
I tried to pull him out:
No luck.
So he started digging: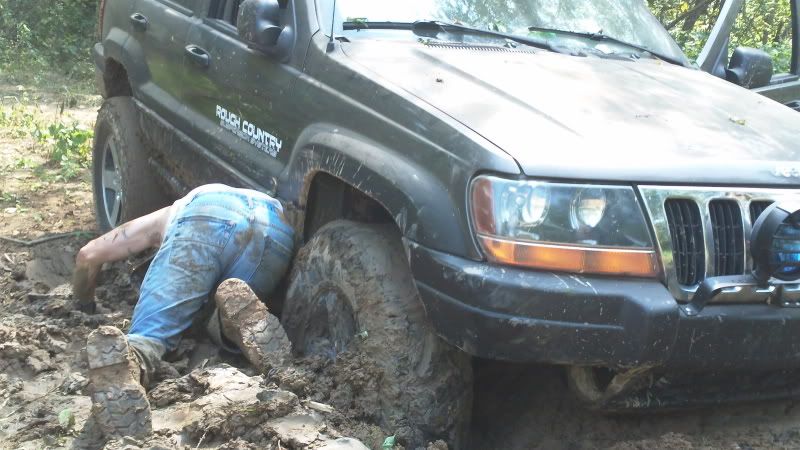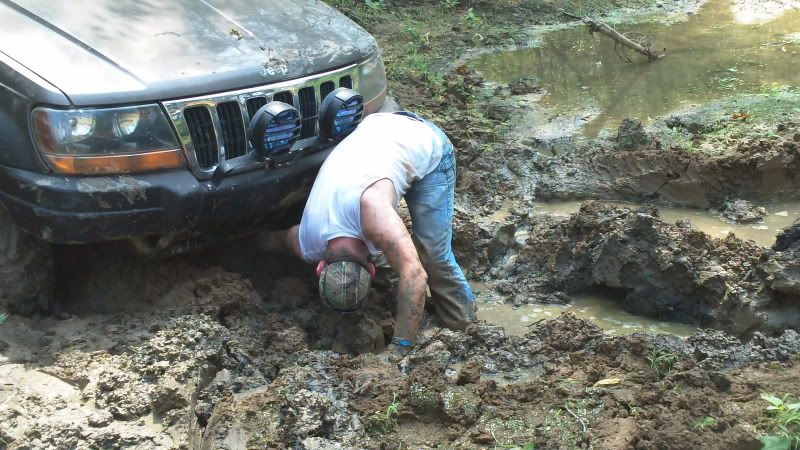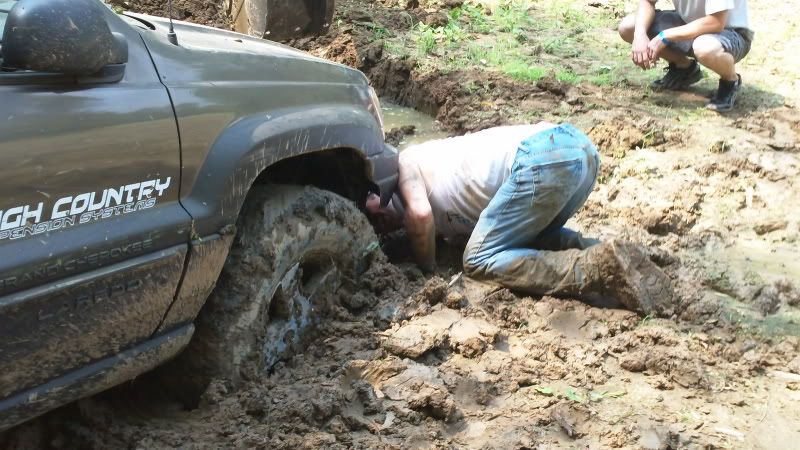 His digging didn't do much so we had to call in a little back up:
We didn't think there would be much to the extraction once the excavator hooked up to him. We where wrong. Once country and myself stopped running for safety we started filming:
I hate we missed the best part of that. It was pretty awesome.
After I am guessing 2 hours he was out. Luckily we where right next to the bath house where they have water to wash your ides off with so we spent the next 30 minutes o so spraying off some of the mud.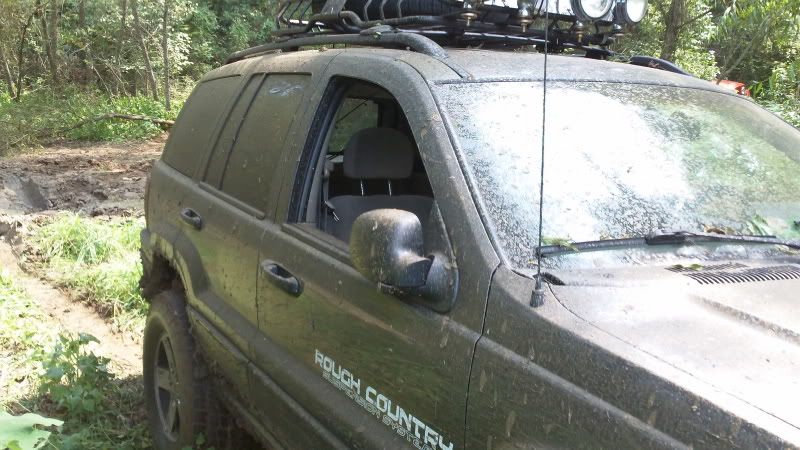 I left out some good parts of the story. Especially the guy in the Chevy truck that thought he was going to get him out so easy. I will let countryman tell that story as he had a good conversation with him.