Great day for Jeepin', but not a great day for pictures. I didn't bring a spotter, and my camera had a couple problems.
Started on Trail 15: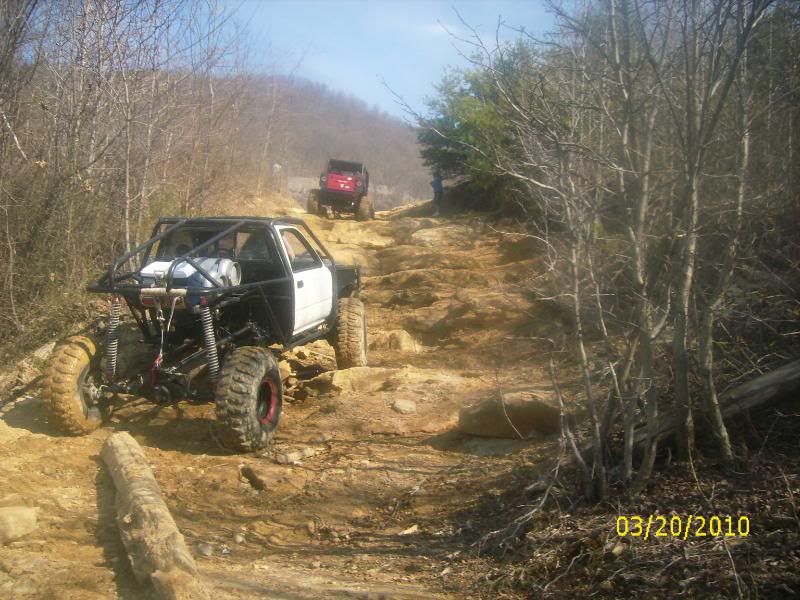 dholder 's Jeep: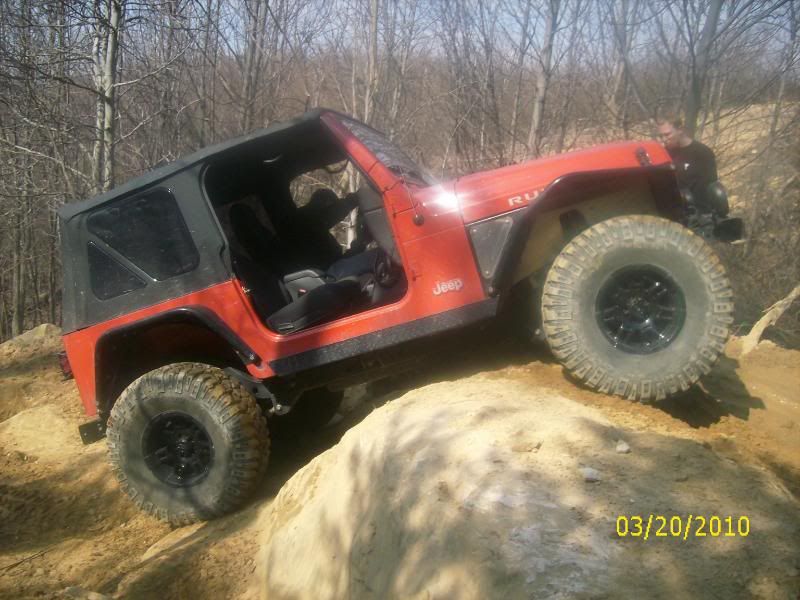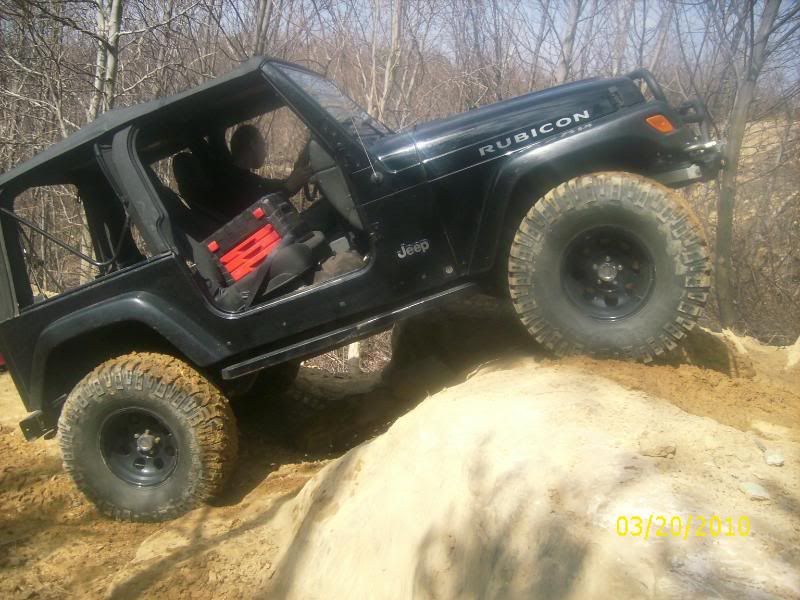 Uh ohh...
That's the bad thing about going first. (not counting the two rigs on 38's) After that, we all knew what
not
to do.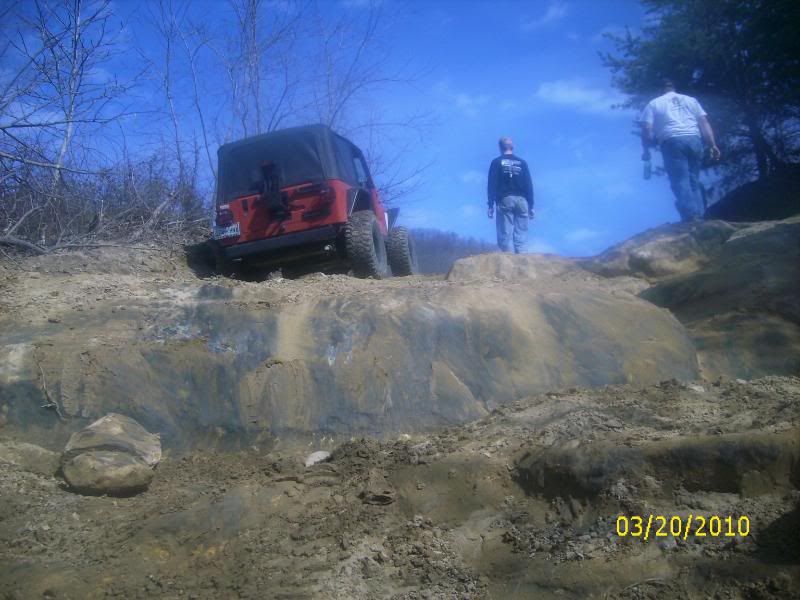 Then, off to Little Mule:
A quick stop at Rattle Rock. The truggy crawled about 1/4 up the trail, then decided to take the first bypass.
It's a tough trail.
Then we went and did trail 3. This was a "little" trail right off the gravel road. I climbed in the last time we were up at Windrock when it was soaking wet, but since there was about 10 Jeeps in line waiting to also climb it, we decided to hit some other trails.