Turned out to be a good day to run around near Tar Hollow. The short bursts of rain added to the fun. Don't be fooled by the water, these are unmaintained township roads. They are not creek beds. People live back in some of these areas. I couldn't imagine driving these roads on a regular basis. My favorite sighting of the day was the street sweeping sign. Just before and just after this sign there were stretches of road under several inches of running water.
Thank to JKJeepBoy and his crew for joining us on the ride. We had a great time. Got to do it again sometime very soon.
Here is the first of several mud holes.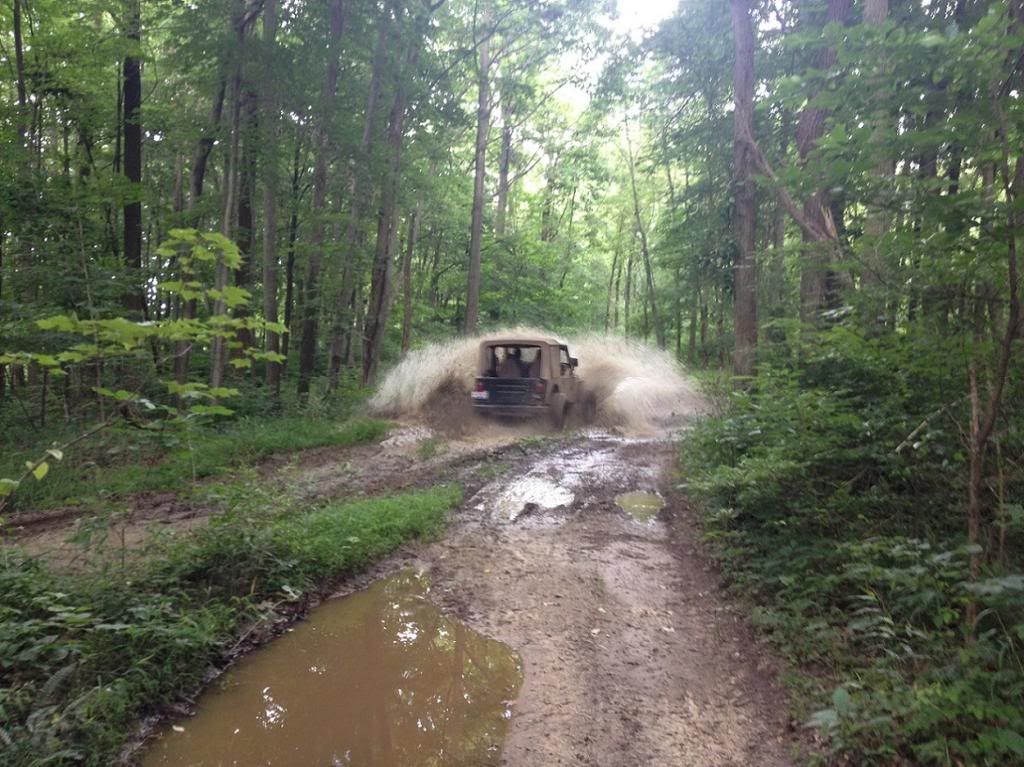 This is one of the unmaintained roads during a heavy rain. Due to logging on both sides of the road, there is a lot of runoff.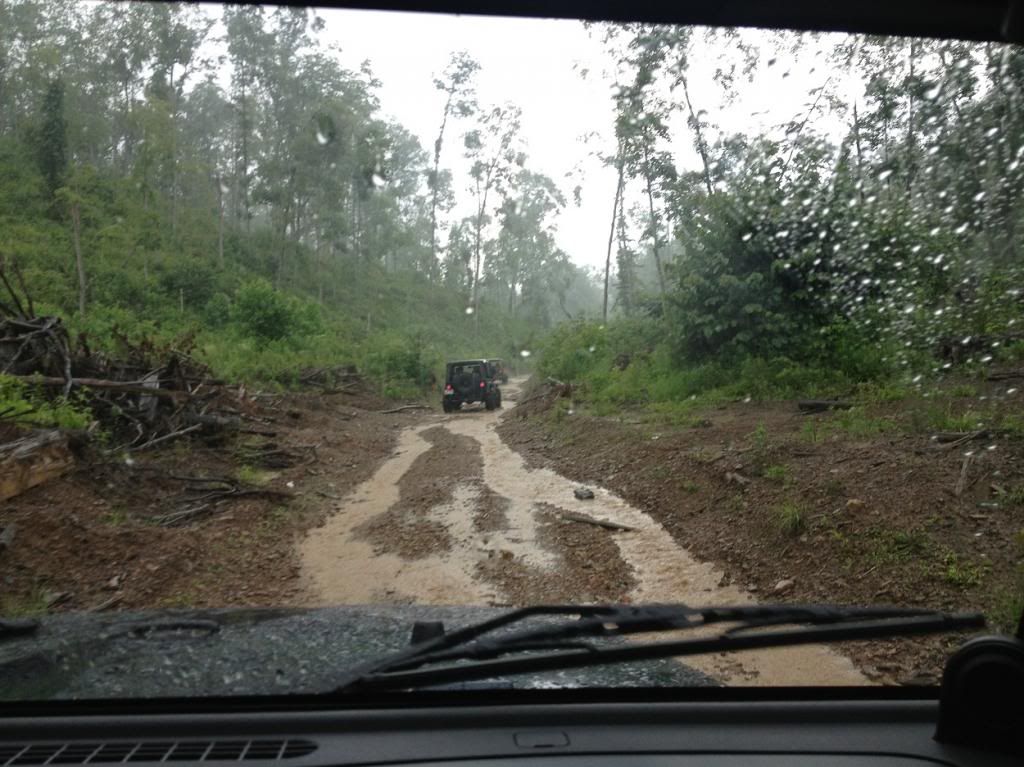 Here is the crew performing trail fixes after a run through a long mudhole.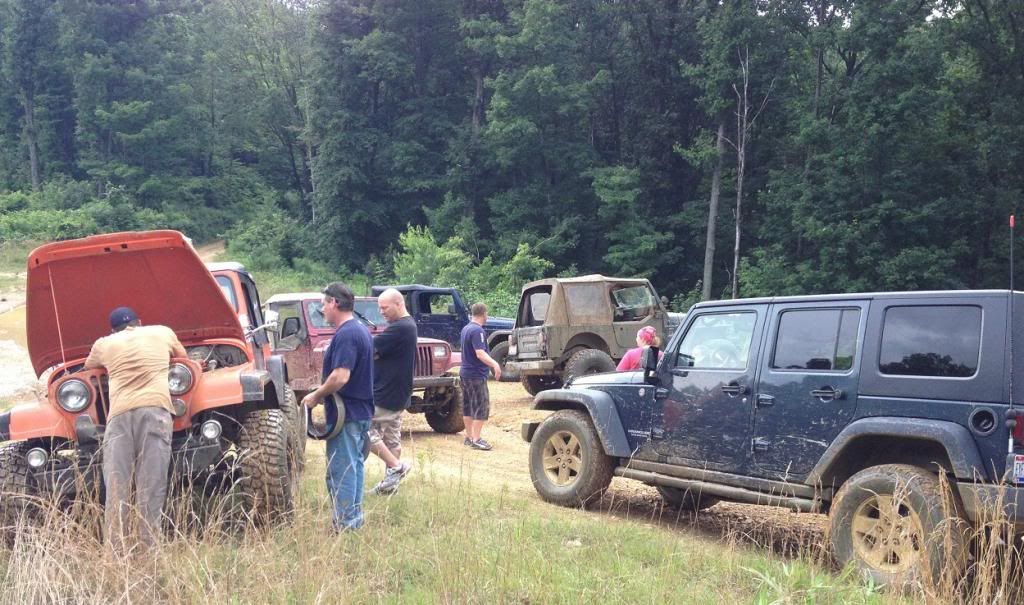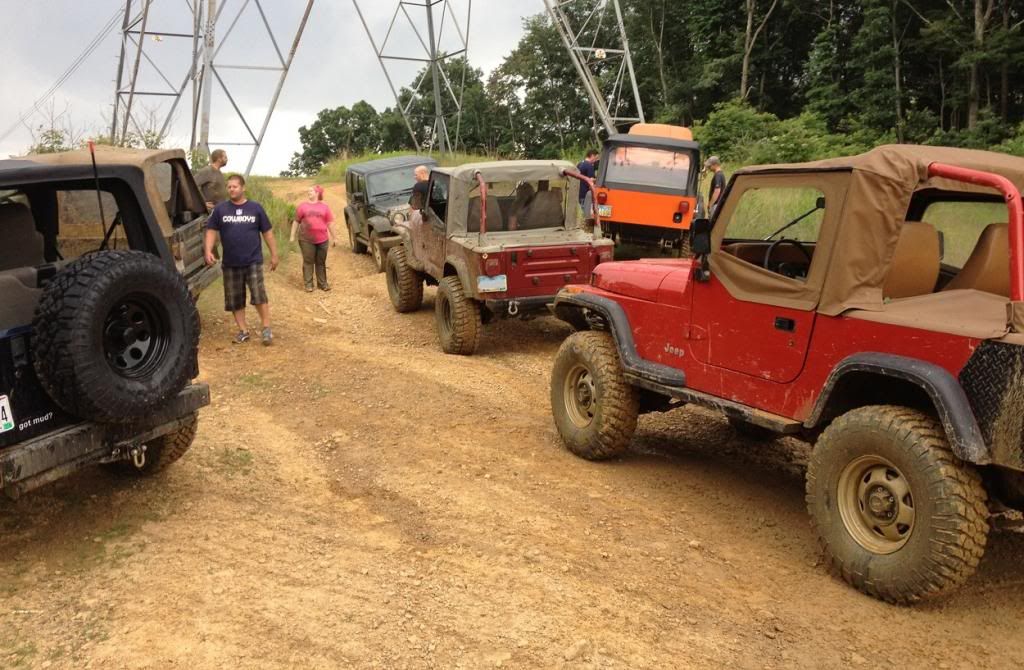 This is the road just a few hundred yards "downstream" from the street sweeping sign.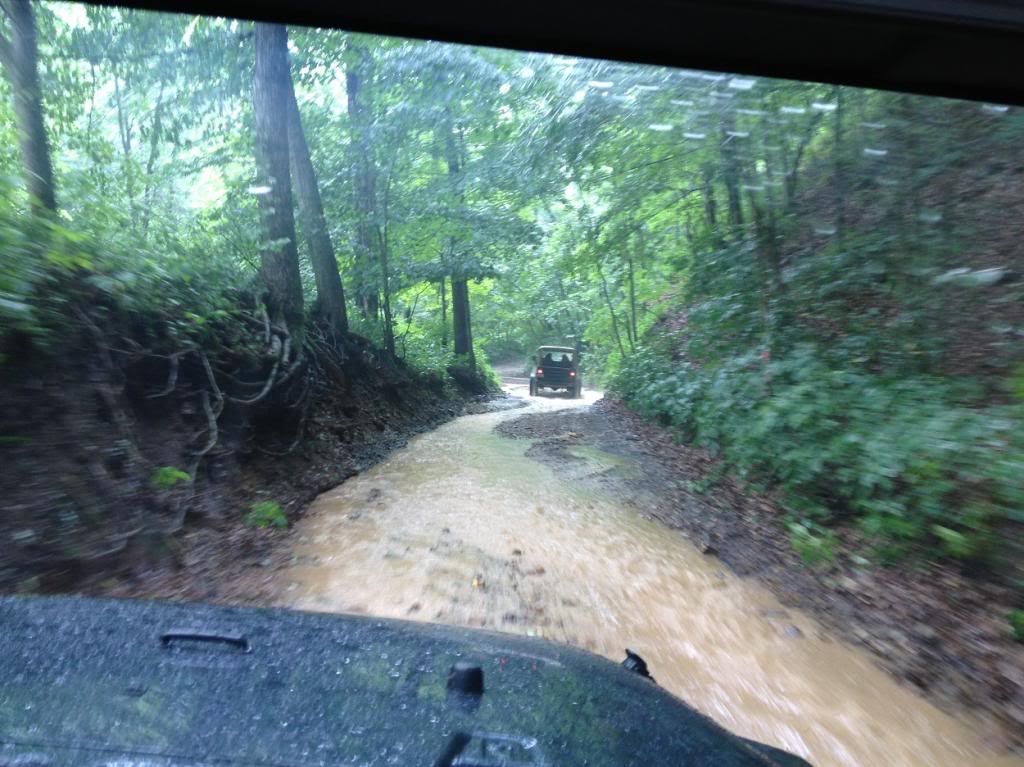 Someone has a twisted sense of humor. I like it!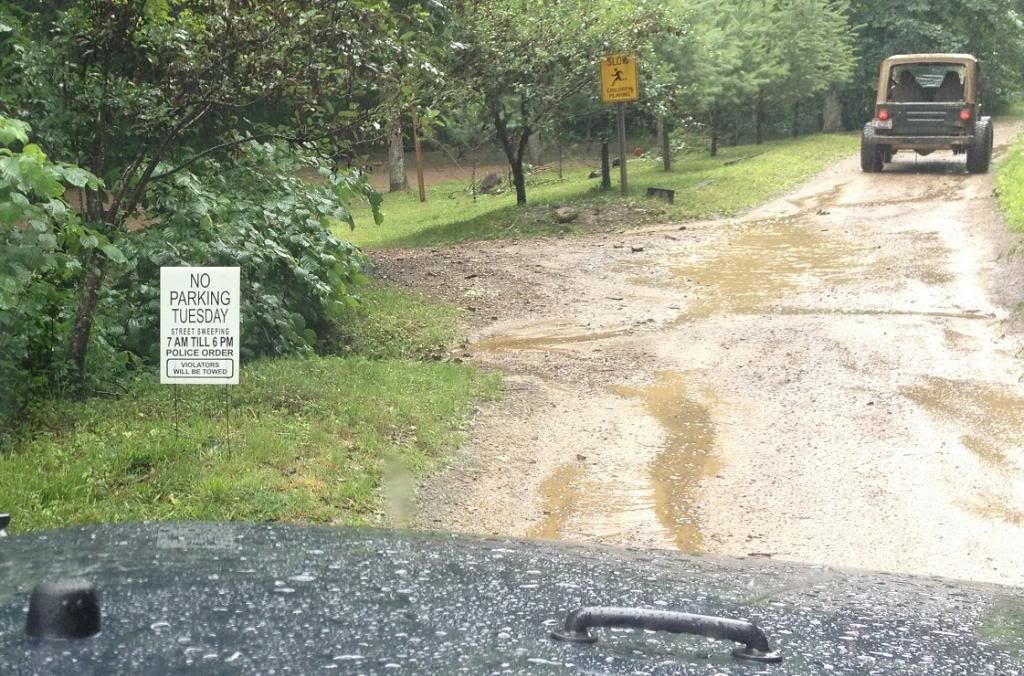 This is a little way up the hollow from the street sweeping sign.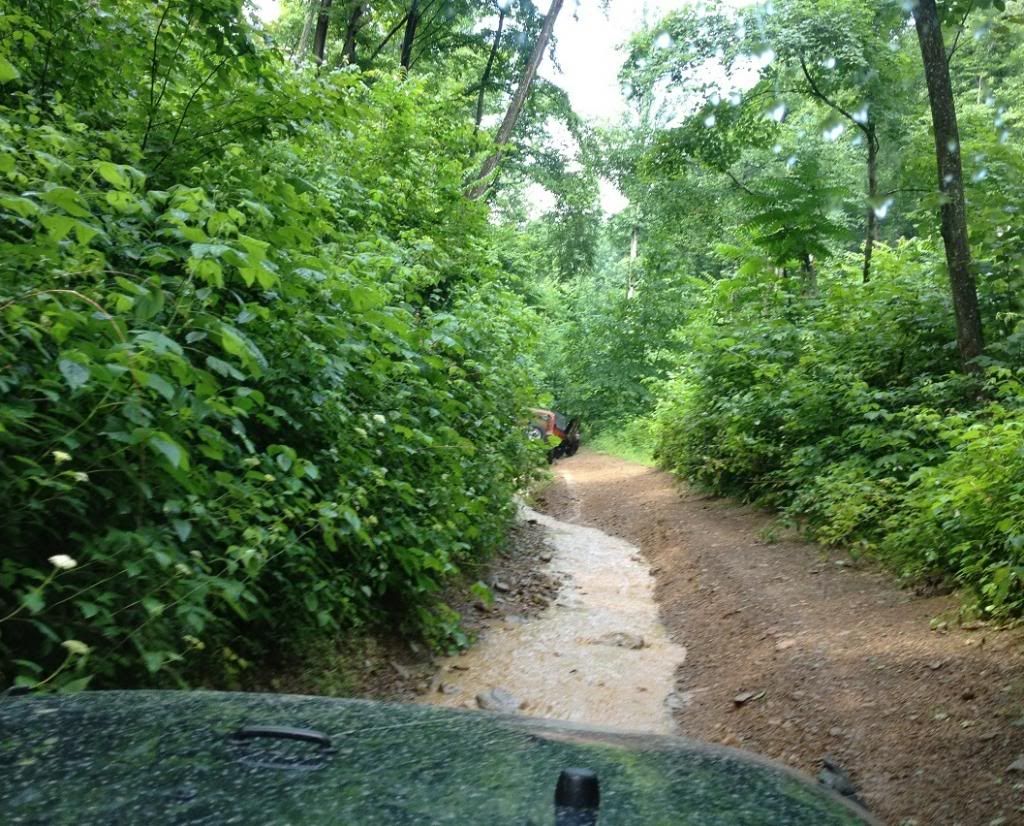 More off camber road and water.
Ever feel like you're going to slide off the trail? Thankfully, it is just a small creek rather than a deep ravine.