Registered User
Join Date: Nov 2009
Location: Cleveland
Posts: 111
The Ohio Offroad Experience @ Southington Offroad Park
---
August 31st - September 2nd @ Southington Offroad Park
Vendors
Swap Meet
Friday Night Meet-n-Greet
Raffles
Wheeling all weekend!
Attending Vendors:
4WheelParts Cleveland*
4WD Hardware*
Adventure Chrysler Dodge Jeep*
Tread Lightly!*
Mild to Wild Offroad*
Thoroughbred Jeep*
Marsam Metal Fab*
JMG Designs*
Redneck Brand Company*
B&T Shooting Supplies*
JKFreaks.com*
RockAuto.com
Modern Classic Enterprises
DriveOffroad.com
Vendors with an * will be on location.
We are also getting some AWESOME raffle prizes from all the vendors that are a bit too far to attend :cocksure:
Facebook event ----->
HERE
Event Thread on NEO4x4 ----->
HERE
bump for new vendors!
BUMP for 4WD Hardware attending the event!
The Ohio Offroad Experience 2012 Event Details
Friday:
Tread Lightly! Tread Trainer Course (9am-5pm)
– Join the crew from Northeast Ohio 4x4 and Tread Lightly! Inc. for a one day Tread Trainer course. More information can be found at:
Tread Lightly - Trainer Courses
Event Meet & Greet (6pm-9pm)
– Come out and party with your friends and meet other 4x4 enthusiasts! A fire will be burning and the DJ will playing some good music. Drinks and appetizers will be available. Alcoholic beverages are allowed but remember, NO DRINKING AND DRIVING!
Saturday (Trails Open 9am to Dusk):
Adventure CDJ Ride and Drive (9am-7pm)
– Visit Dusty at the Adventure Chrysler-Dodge-Jeep booth and check out some of the vehicles he is bringing out to the property. Light test drives will be available for prospective buyers.
Raffles (9am-7pm)
– Many of our event sponsors and vendors were generous enough to donate a bunch of great prizes. Swing by the Pavilion between 9am and 7pm to buy your tickets and have a chance to win one of the awesome prizes! Raffle drawings will begin promptly at 7:30pm.
Vendor Fair (10am-6pm)
– Attending vendors will be setting up booths to advertise and promote their products. Company representatives will be available to answer any questions you might have.
Swap Meet (10am-6pm)
– Do you have parts sitting around your house that you might want to trade or sell? Bring your parts out to the event and be sure to attend our swap meet.
4WheelParts Cleveland Recovery Clinic (11am-12pm)
– Come on over to the 4WP Cleveland booth and get some tips on how to use your winch and safely recover a vehicle that has unfortunately become stuck.
JEEP OWNERS OF OHIO Car Crush (12pm-6pm)
– The members of the Jeep Owners of Ohio club are hauling in some cars so you can put your 4x4 to the test. Can you make it over?
Kid's Camp (2pm-4pm)
– Don't forget to bring your family so they can enjoy the Experience as well! The staff members of Southington Offroad Park will be entertaining your kids while you're out hitting the trails. The event activities are a secret so you must bring them by the Pavilion at 2pm to see what the staff members have up their sleeves. Snacks will be provided.
Night Ride (9:30pm-10:30pm)
– When the sun goes down, follow the SOR staff members through some of the trails that seem to be easy during the daytime. The night ride gives you a great opportunity to use all those lights on the front of your 4x4 that you can't use on the road!
Movie in the Wilderness (10:15am-12am)
– End the second day of the Experience with a nice movie. Kick back and watch a great movie fit for the whole family picked by the SOR staff. Popcorn will be available to snack on.
Sunday (Trails Open 9am until 5pm):
NEO4x4 Truck Pull
– Do you think your 4x4 has what it takes to drag the competition around wherever and whenever you would like? NEO4x4 staff will be organizing a single-elimination truck pull event for anyone who would like to show up. The winner of the pull will win a $50 DriveOffroad.com gift certificate. (4 entries minimum – registration starts Friday night at the Pavilion.)
Adventure CJD Ride & Drive
– 9am-4pm
Vendor Fair
– 10am-5pm
Registered User
Join Date: Apr 2011
Location: Orient
Posts: 370
Looking forward to heading north for this one!
---
USMC World Tour 85-91 YAT YAS 1833
BLACK WK #51
WHITE TJ #1833
Registered User
Join Date: Jan 2008
Location: ERIE
Posts: 515
This place is pretty cool!
Tom testing Ernie.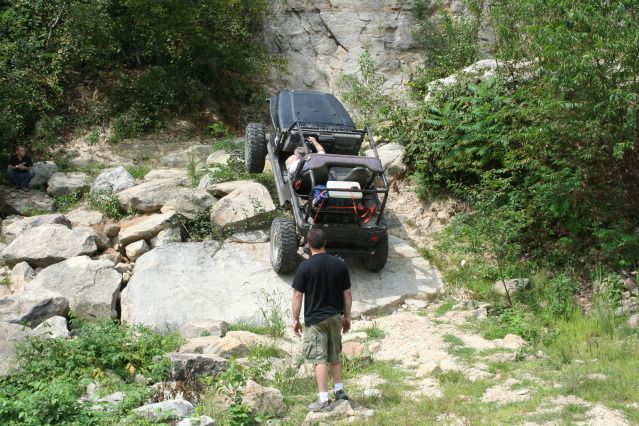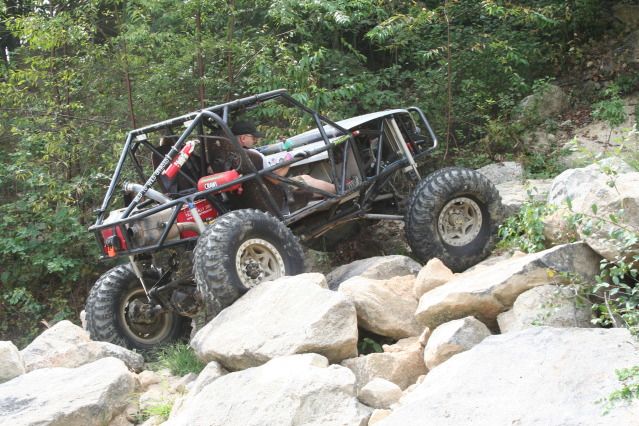 Blown Tire in
3
2
1
The rest of them.
---
President of Acer Offroad A♦A♣A♠A♥

The bigger the stinger, the smaller the wiener
Currently Active Users Viewing This Thread: 1

(0 members and 1 guests)
Posting Rules

You may post new threads

You may post replies

You may not post attachments

You may not edit your posts

---

HTML code is Off

---