No, I was only in for a week and had the weekend days at each end of the week for the drive to/from Colorado. US-30 (Cheyenne WY to I-39) was the trip east with US-34 (Mendota IL to Loveland CO) the trip west.
Pix and vid from The Cliff's is here:
http://www.JimWilliamson.net/automob...nsane-terrain/
If you wish to see some trip pix from CO trails, shorten the URL to this and there are a few near the top of the page:
www.JimWilliamson.net/automobile/
Our impromptu host was a regular there (wish I knew his name - he was great - guy on the right in this pic):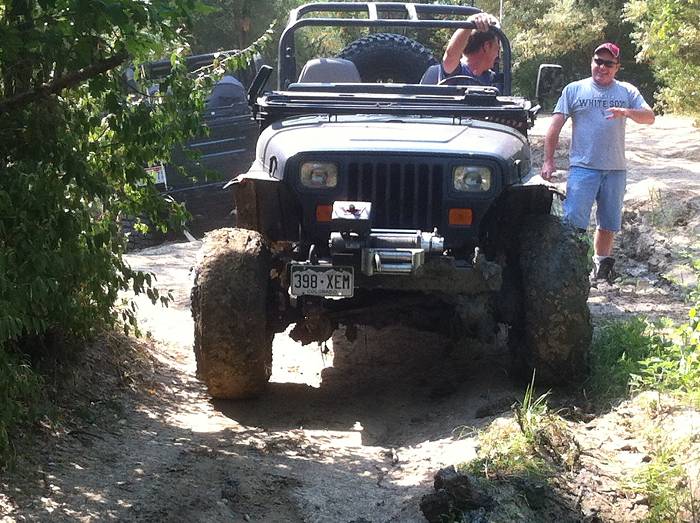 I tried to go through what looked like to me a "dried up" mud hole... It wasn't dry. It swallowed my 35" left front and kept going to the fender! Our host, with a hearty laugh at the situation (I was laughing too), circled around the group of five and towed me out of the hole.
He showed us the perimeter of the place. When we came to the tires, one jeep flopped onto its right side (cracked hard top, broken hard top right side glass, broken right side mirror, bent windshield frame, cracked windshield glass). When we righted it, one guy towed it back to the parking lot where the group was headed anyway (it was out on the trails in short order after removing windshield glass).
It was an enjoyable time. That place must be MUCH more difficult after a good rain with slick mud all around.
Message below was a double-post