Then after Washi and Kade departed, we headed off for some fun in their honor. It was a good thing I had a bull bar because...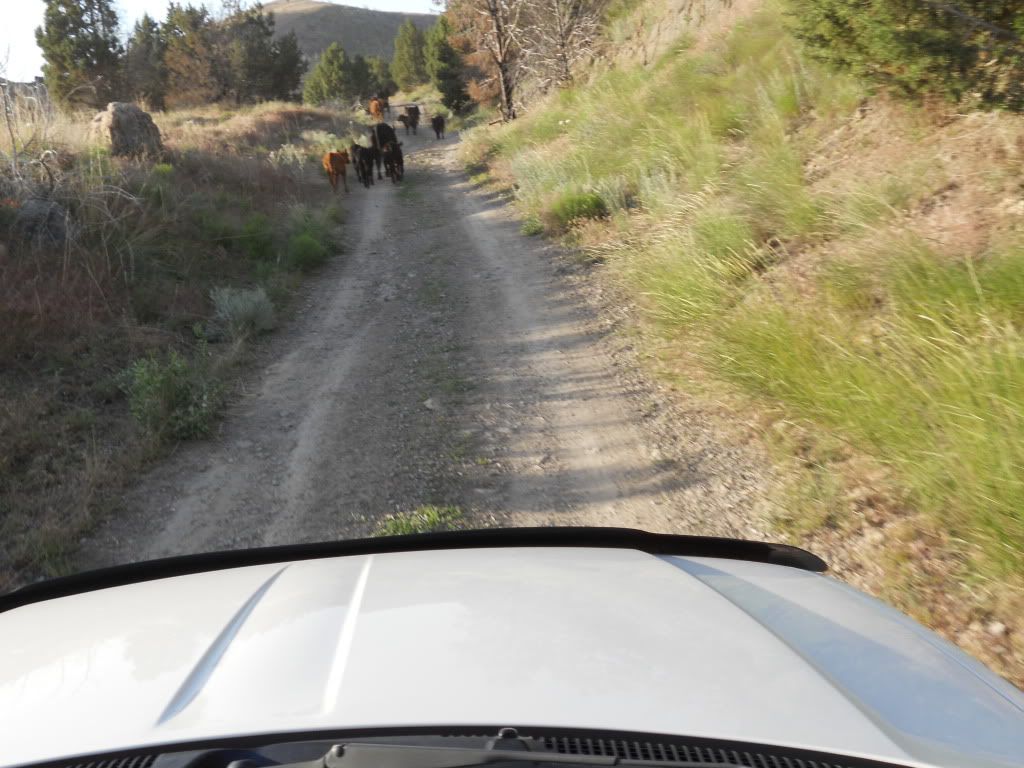 Justin couldn't wait to see what those Kevlars could do...
Justin, Jake, Nick, and I all decided to compete and see who could get the highest on this VERY loose-dirted hill. I went second and for a while I held the lead until Jake in his JK beat me by a few inches. Well Justin wasn't about to let that go down so he tried again and beat Jake by a few inches. Heck, I was just proud my little WJ made it within inches of what the TJ and JK did. Nick on the other hand...well, he gets full marks for effort.
Then we just messed around for a bit...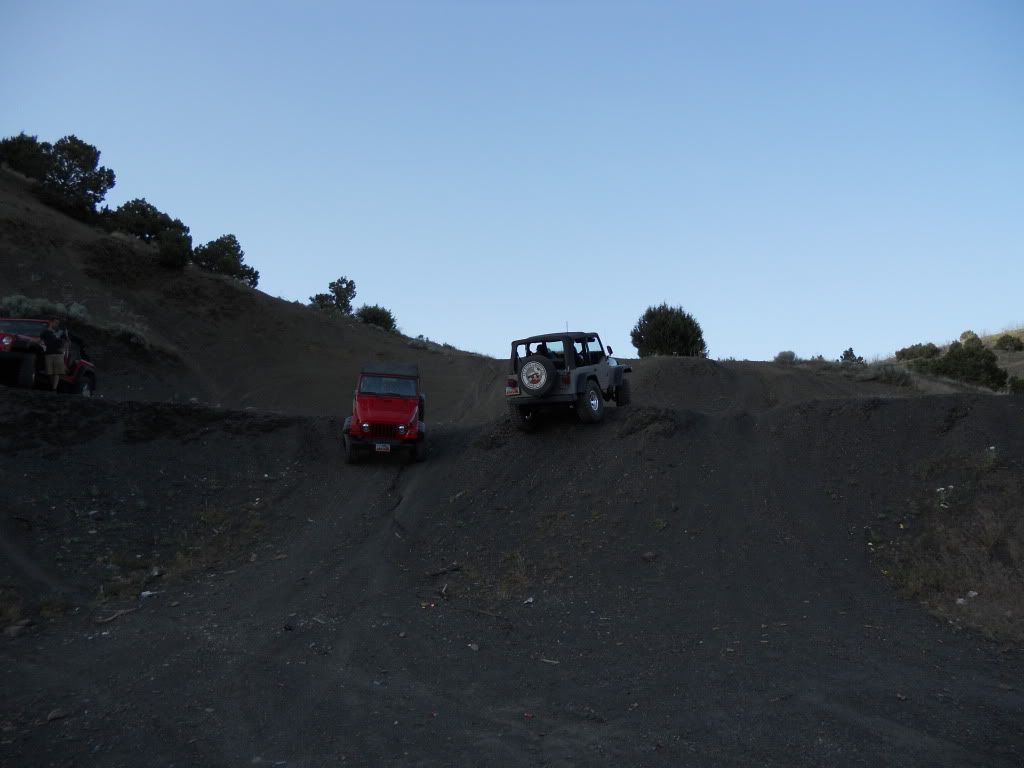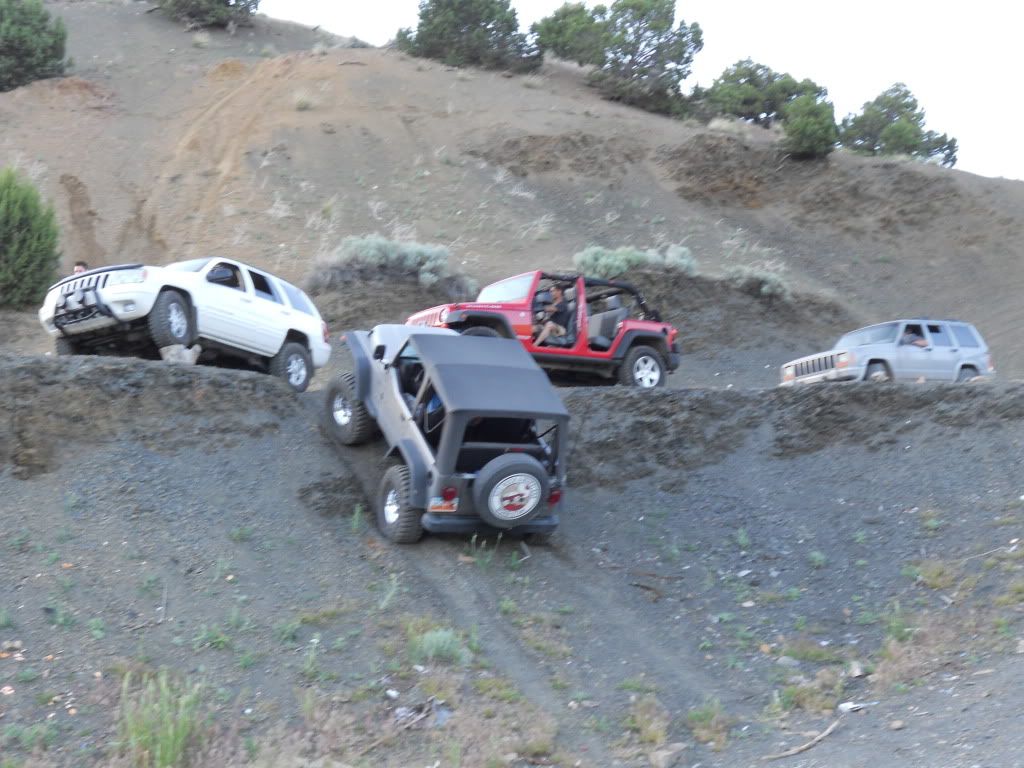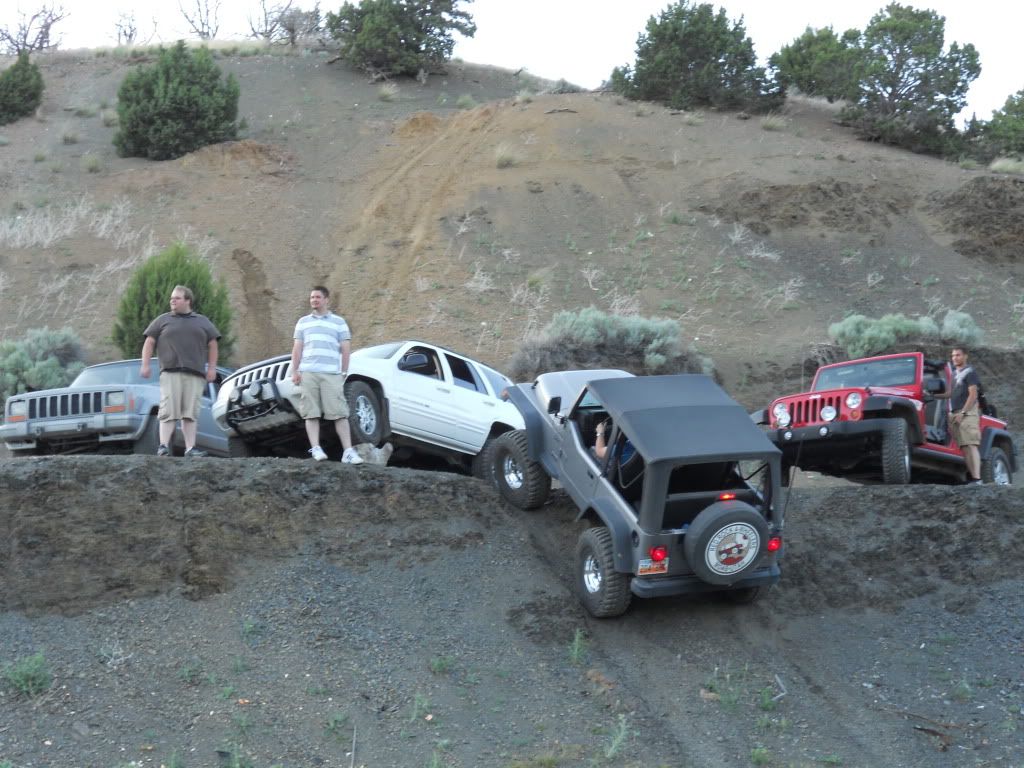 I don't know what this is all about...
Then Jake and Derek had to take off so Justin, Nick, and I decided to go to the top of the hill before we called it a day...
Yep, the tranny cooler hasn't fallen out...
I was given very violent death threats if I posted this picture, so I can't tell you what or who's Jeep this is in for my own safety, but I do suggest the owner should change their name to FlowerJeeper!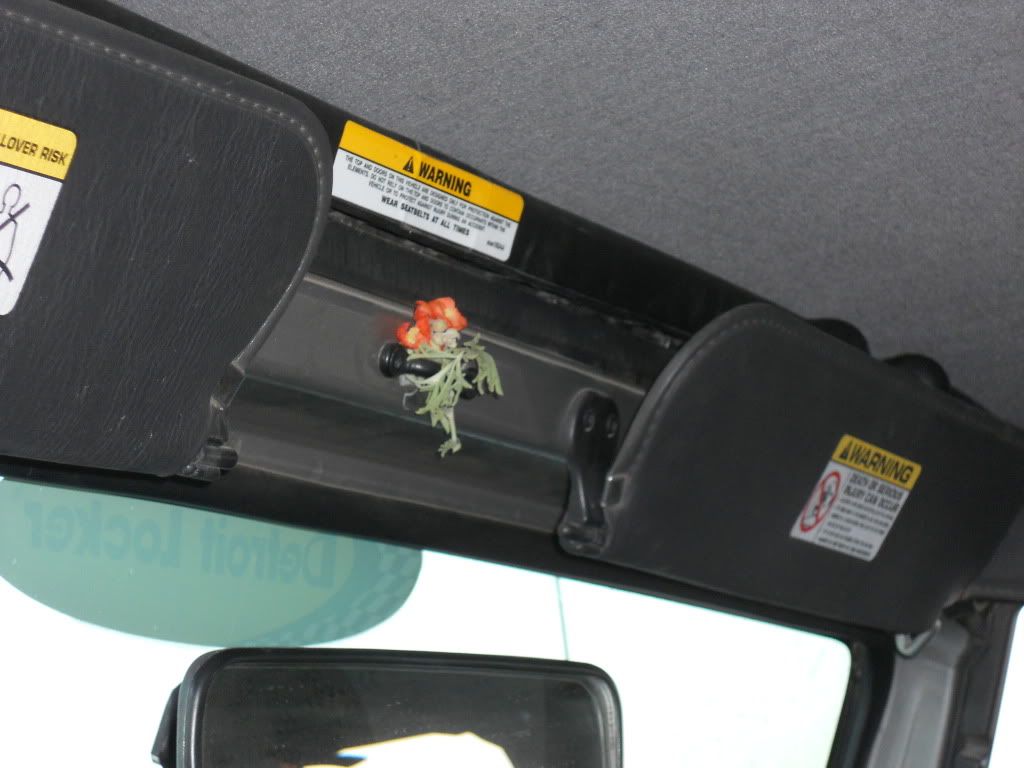 If anyone else has pics from Saturday they would like to post, feel free to do so!