I've been watching the auction sites and KSL for months, waiting for the right deal to come along. I wanted to upgrade my tow rig to something newer that would also accommodate my entire family of 6. Any of you guys that know me know that I'm a pretty cheap bastard, so that's a pretty tall order. Well, I think I finally stumbled onto something, so last week I went ahead and picked up:
2004 Ford F-450 Crew Cab
141,552 miles
6.0 Powerstroke (motor bad... at least that's how it was advertised. More on that in a minute)
Here's the beast.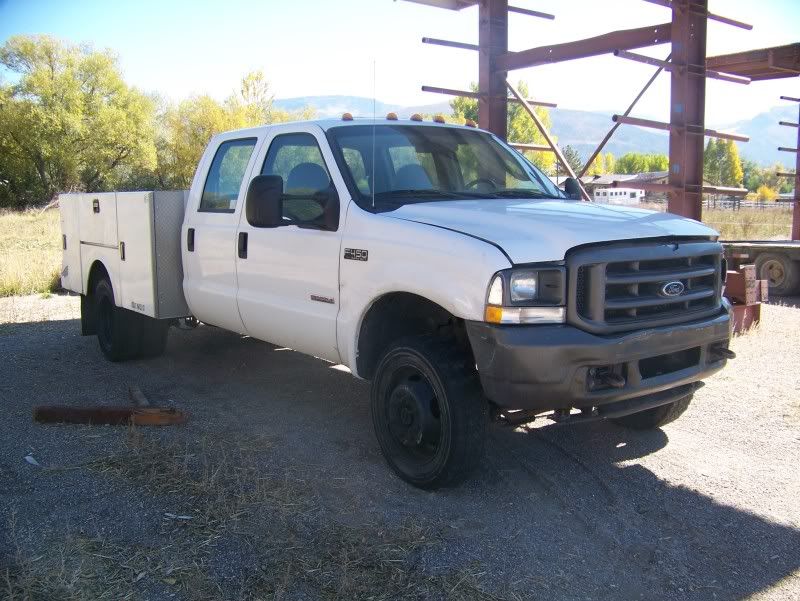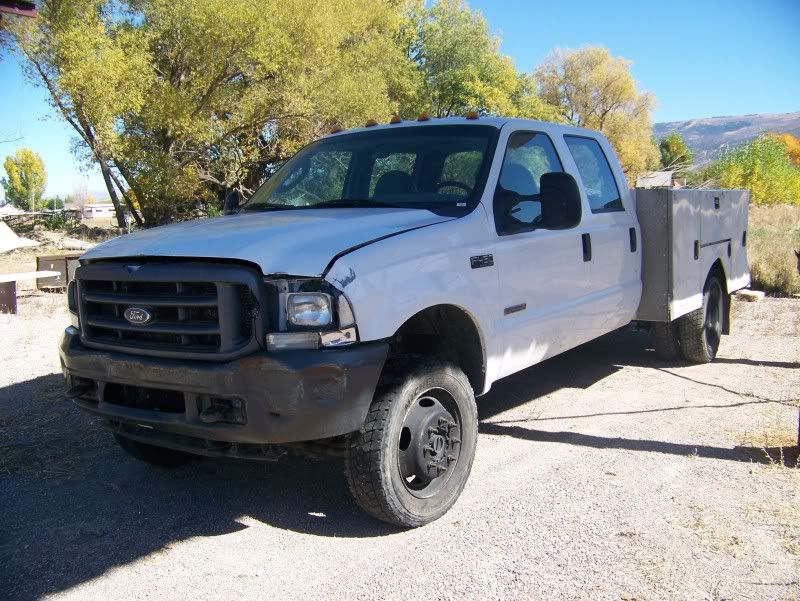 It was a service truck and it was definitely worked. Body is a bit rough in spots, but nothing that can't be prettied up a little.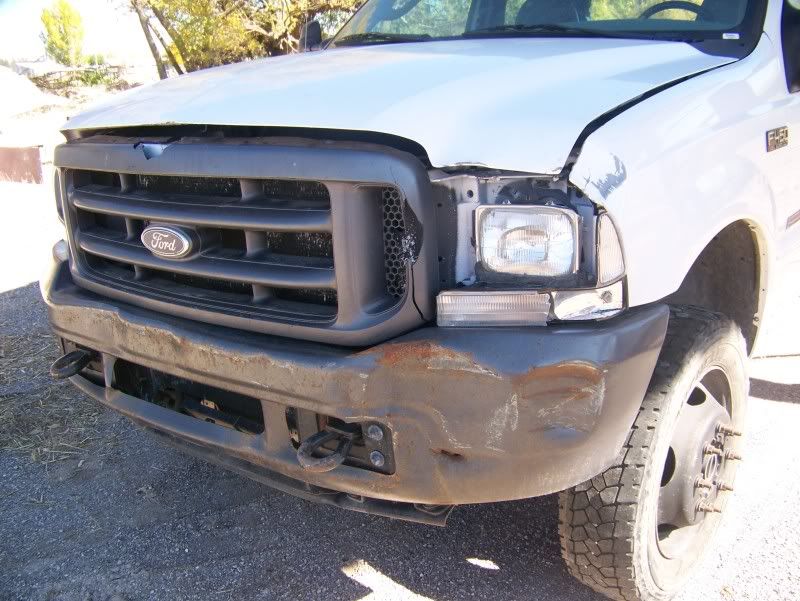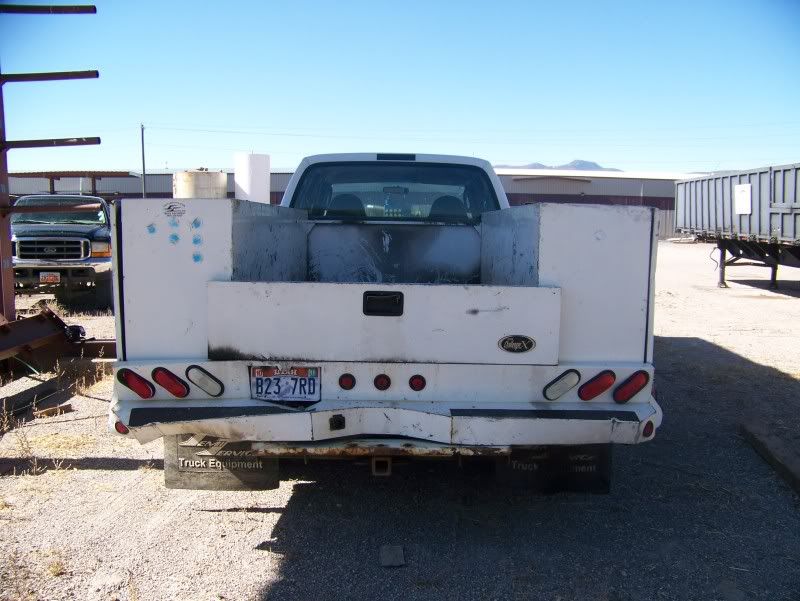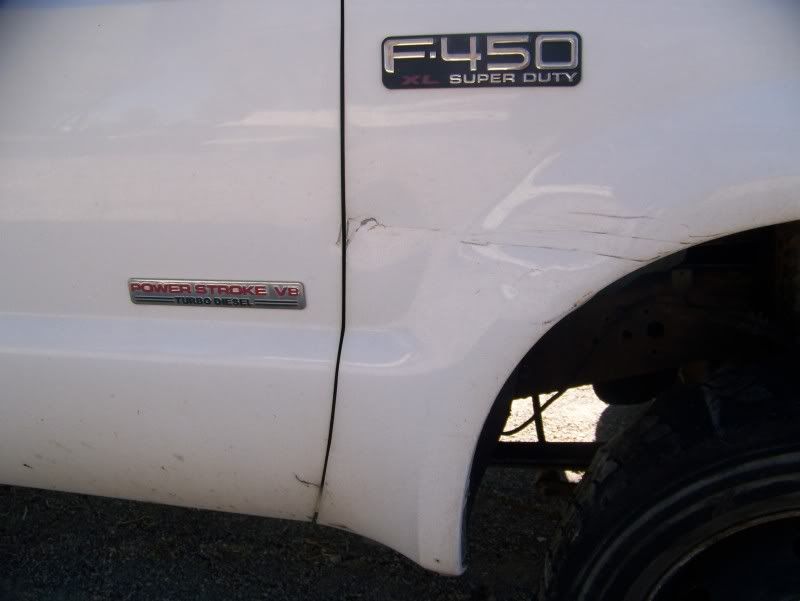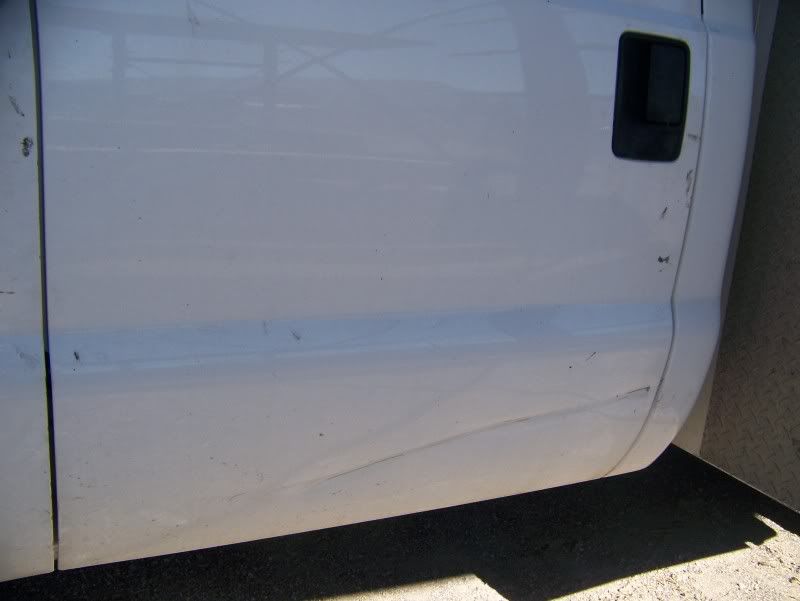 It's a bargain basement model, so no power door locks or windows, but it does have A/C. Interior is a little rough too, but a good cleaning, some seat covers, and some nice floor mats will make it pretty sweet.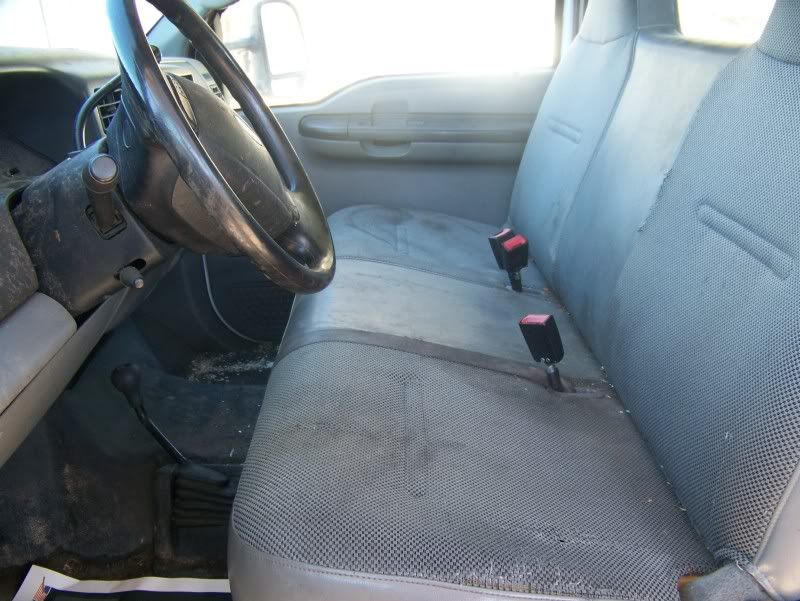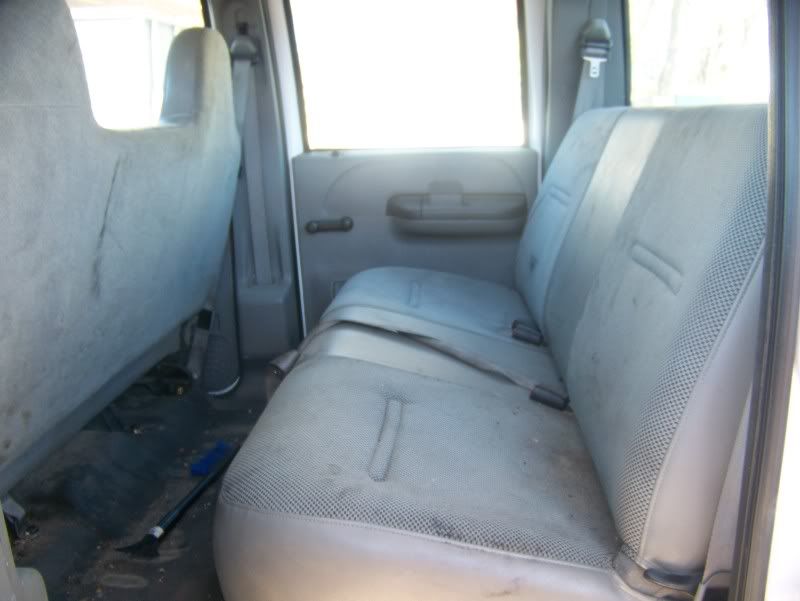 Engine compartment could use a little attention too.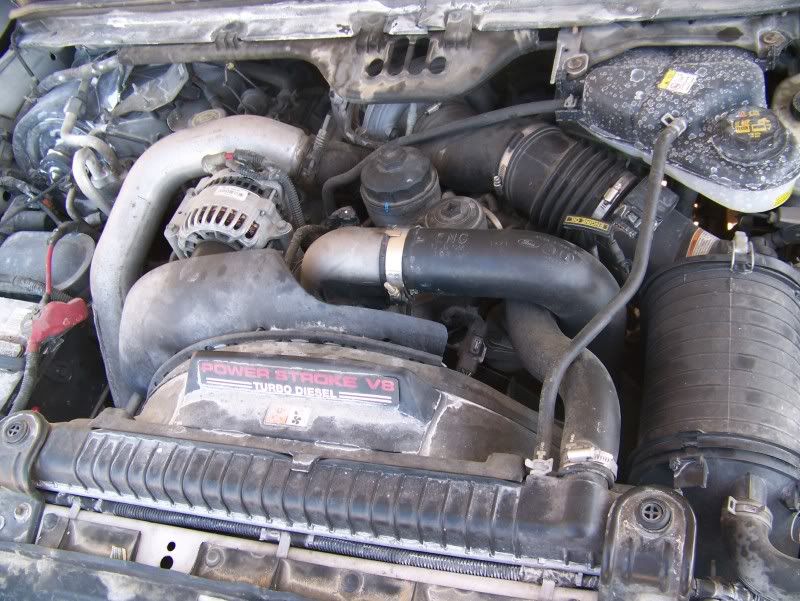 Front tires are in rough shape. Not sure if this wear is caused by alignment being off, pressure/rotation not consistent, or if the front end is junk.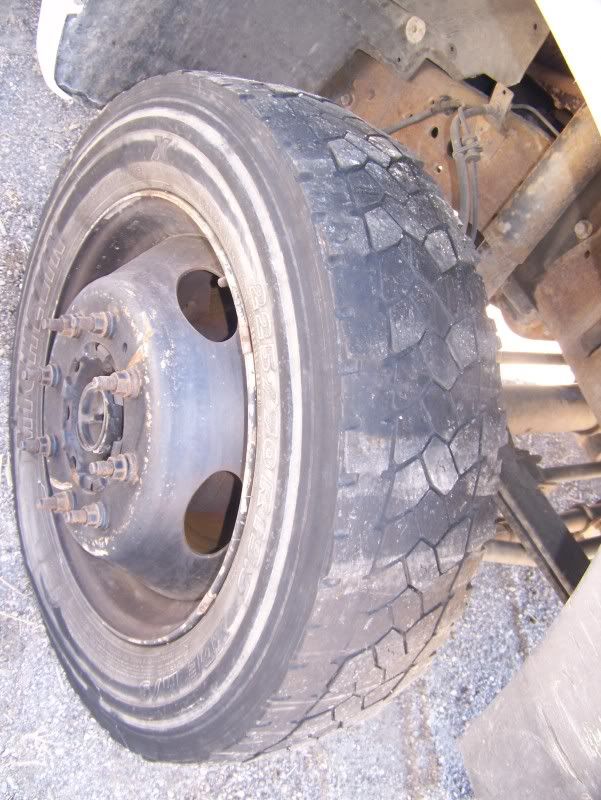 So it needs some work, but the price was right. It was advertised as having a blown motor, so I purchased it with the intention of swapping out the 6.0 for a 12v 5.9 Cummins out of a 1990 Dodge aircraft tug that my buddy has floating around his house. When we went to load the truck on the flatbed on Thursday, we tried to start it to see if it could move under its own power to at least get up onto the trailer. The motor would turn over but it wouldn't idle and would almost immediately die. The drive shaft had also been pulled when it was towed a few months ago, so no chance of the truck loading itself. We used a forklift to tow it onto the trailer and we hauled it home. I was feeling a little optimistic since it seemed like the motor at least turned over.
The next day (Friday) we unloaded the truck into the yard here at work. I wanted to have access to the forklifts here to help me lift the utility box on the rear, which I planned on selling and swapping with a standard bed. I talked to a buddy of mine later that day about the truck while he happened to be standing next to a Powerstroke mechanic friend of his. When I described the symptoms, the mechanic immediately told me to check the ERG valve. I had no idea what that was, so of course I went to youtube
I watched a 2 minute video on the valve, what it does, where it was located, and how to clean it. One hour later, the valve was pulled, cleaned, and replaced. Wouldn't you know it, the truck fired right up and now idles great
So now I have a dilemma.... I bought this thing fully intending to swap in that Cummins. Now that the 6.0 is working, do I:
1) Drive it as is and enjoy!
2) Sell the working 6.0 for money (people are saying between $3 - $4K) and use that toward the swap.
3) Sell the entire truck as is and double if not triple my money. Use that money toward a different truck.
Any ideas?
Anyway, I'm not too sure which direction this build thread will go, but it should be interesting.
Here's one last picture (duplicate of one above) for those of you that have photobucket blocked at work...