Registered User
Join Date: Sep 2012
Location: springfield
Posts: 425
all white builds! i sure do love a challenge
---
i posted this in the xj section too. but they are utah rigs so i will post them here too.
ok so ive owned a 99 tj for just over a year and im about to strip it down and build up my (new to me) 96' xj i picked up last month. i went back to PA for 4 months and while there i beat my tj to hell and replaced a ton of stuff only to have the trans start barking at me. i picked up this 96 xj from a buddy for $1900. chassis has 248k on it, motor and trans have 45k. tcase ? mileage. bone stock, everything works! and i mean everything! even the stupid windsheild washer light works( super annoying!!!!)
asl my girl has a 91' xj that i started to tear down last spring and we have found a doner to swap the full drive train out of for her. her rig was built by her ex a year ago and he was a "instant gratification" type person. i dont know who would let a woman and her 2 daughters drive from washington to utah in a rig with 6" lift w/ no sye, not a single codder pin in the steering, and 5 different kinds of spark plugs that were beyond toast. he claimed this was the best rig he ever built! i told him he should never touch anybodies rig ever again.
and so the plans for the parts rig are to be my xj camper build. it will be slow but i want it to be perfect and the way i want it. so enough with the blabbing and on to some pics. i will post more as things happen.
my 96' if all goes as planned i want to get my d44 rear and hp d30 off my tj and install them on this rig with 35x12.5xr17, np231 w/ sye.
my puppy sydney creepin!
i already have a 3" lift on the rear. front will be done soon if it takes to long to get my stuff from pa.
sydney dog! going shredding with us!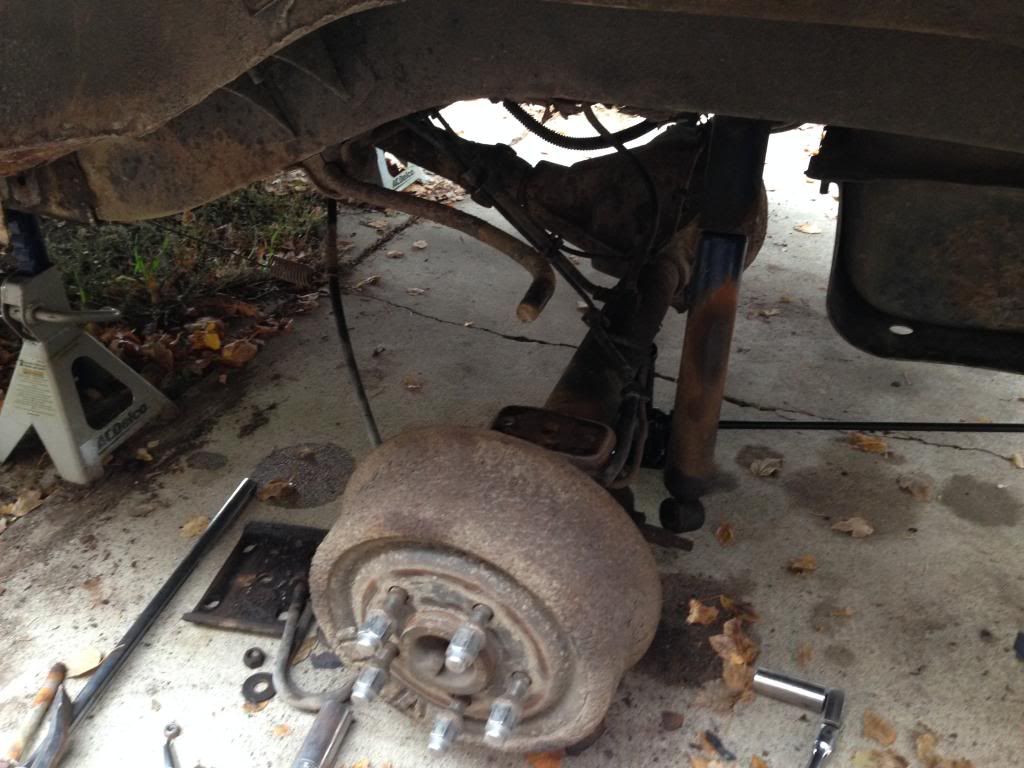 only bolts that broke were the rr shock bolts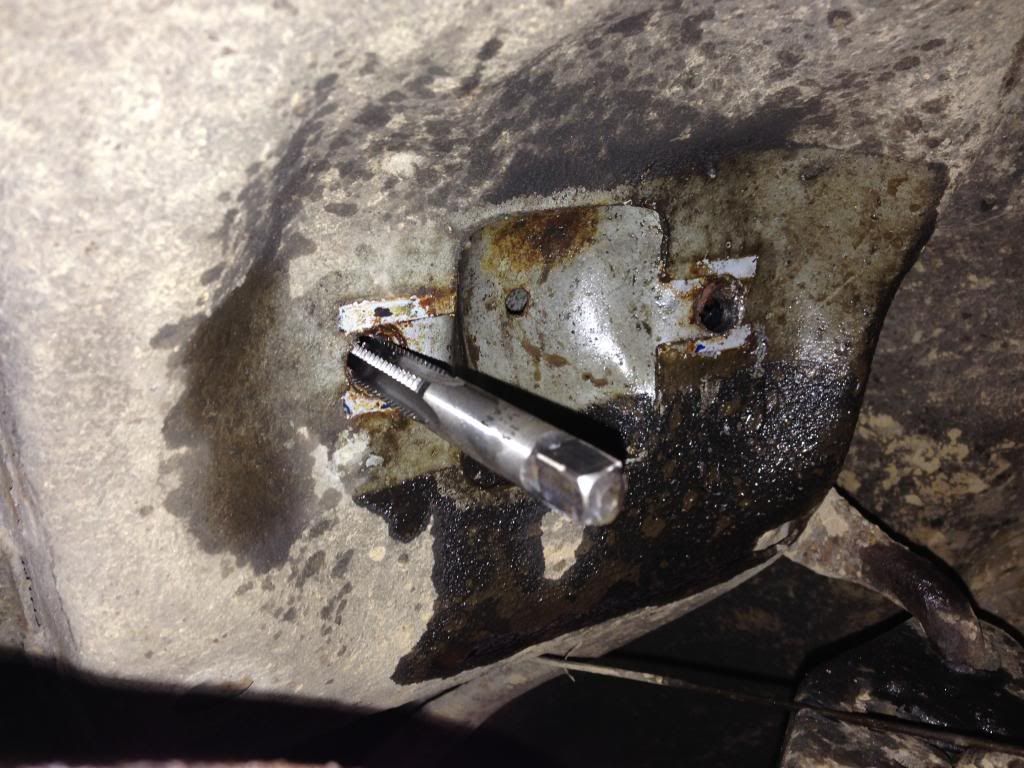 and now onto the donor rig soon to be camper by the spring.
96' with 137k on it. was hit directly in front of the front right wheel which shifted the chassis 3" and they totaled it. the previous owner worked for 2 years to make this motor and drivetrain leak free. it was in mint condition with his mother as the only owner besides him. he was sad to see the pics of it so far.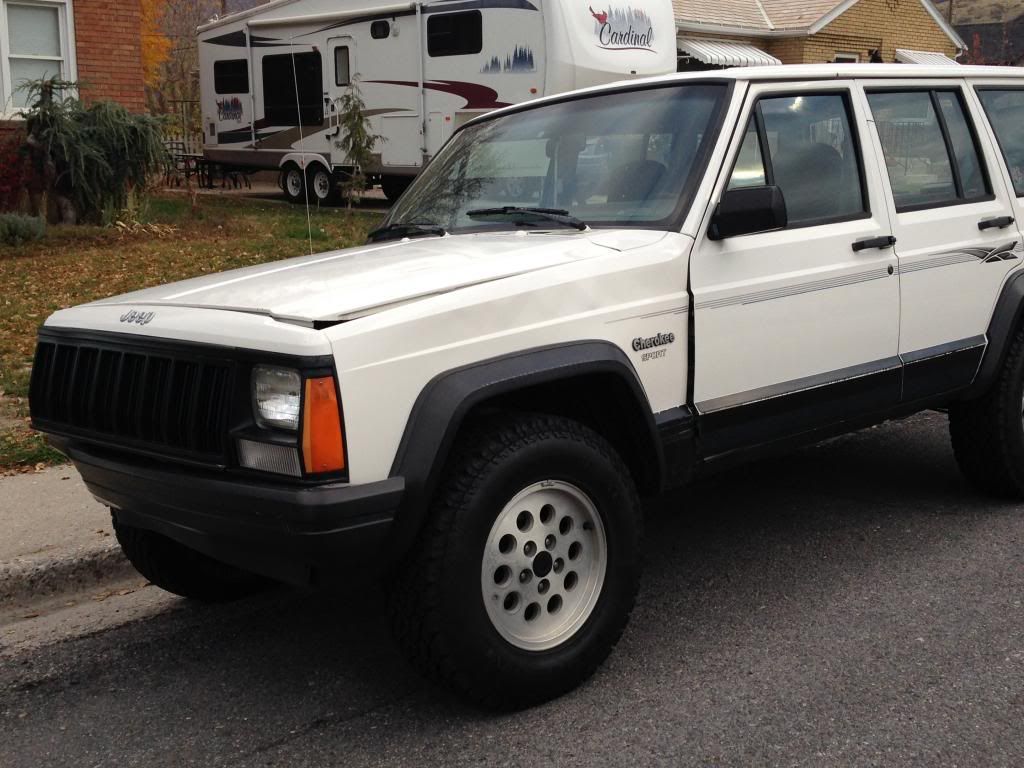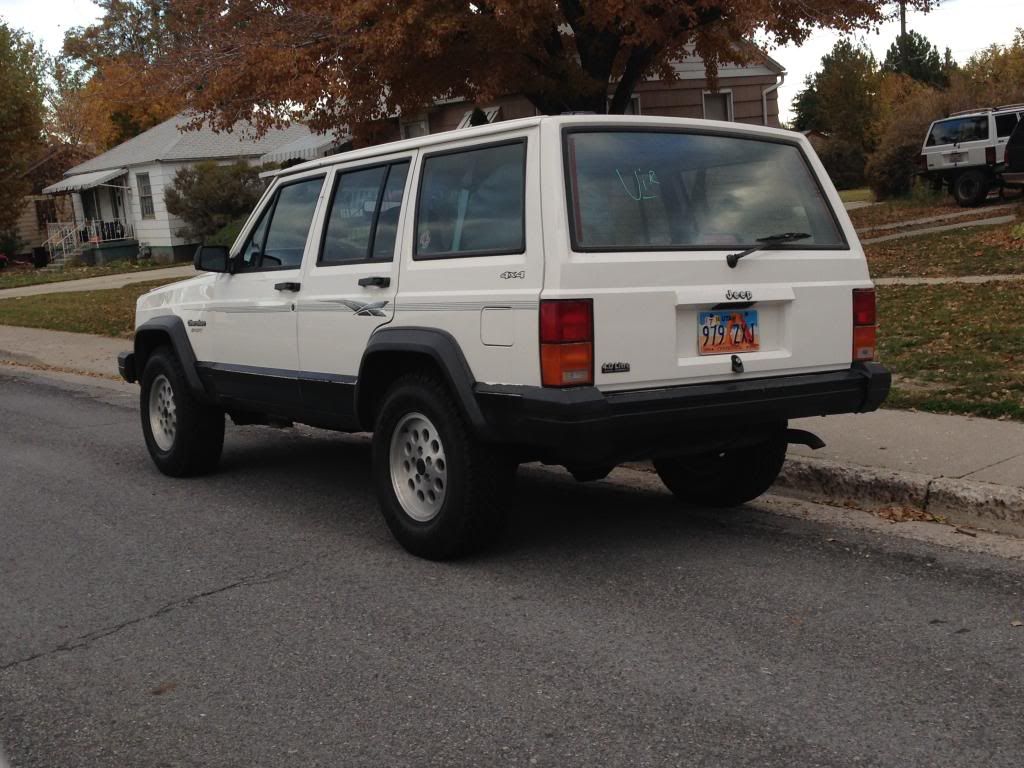 the rest of the metal is behind the fence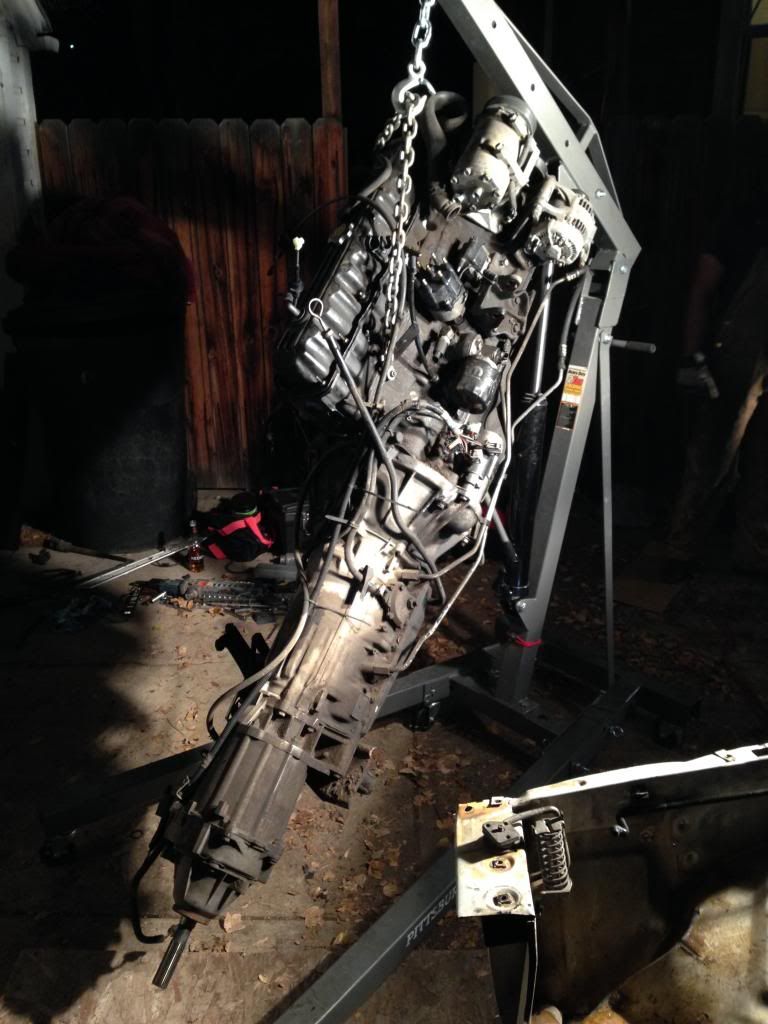 and now tana's 91 xj. also white. i cant find the pics of it before i tore it apart last spring. but last night i was determined to get both motors out. with the 6" lift it is so hard to get it out in one piece. the whole reason for swapping the motors was her headgasket was toast, tcase was bone dry and wouldnt shift into anything but 2h and this motor was submerged at one point when she was mudding so we figured it was time.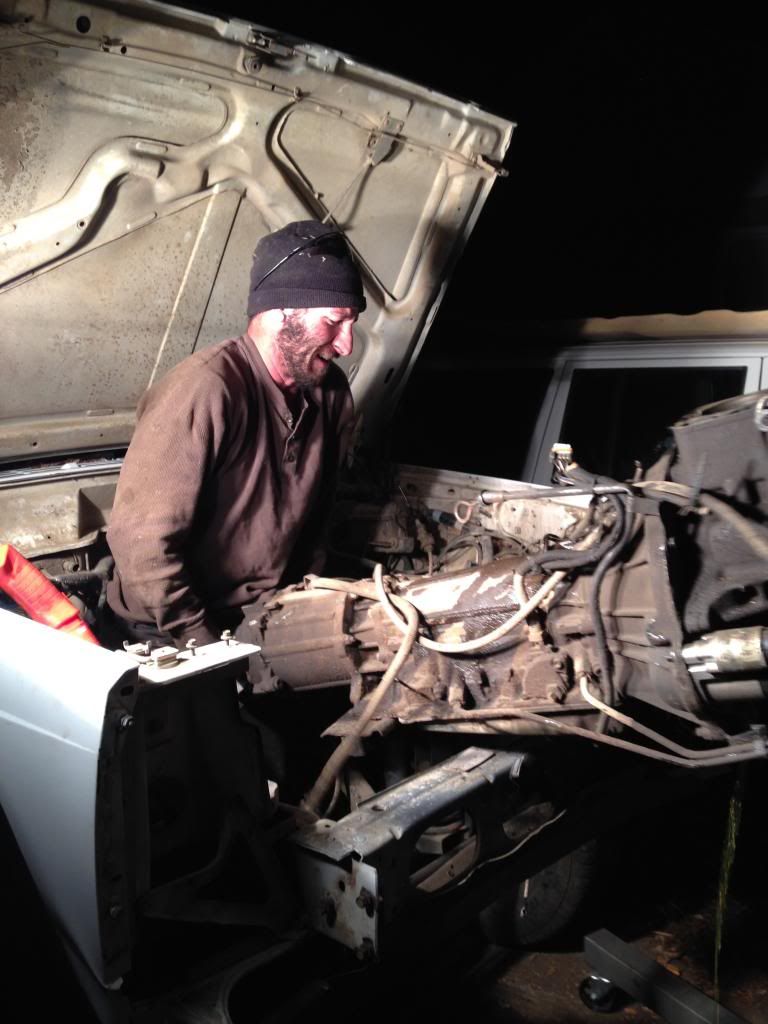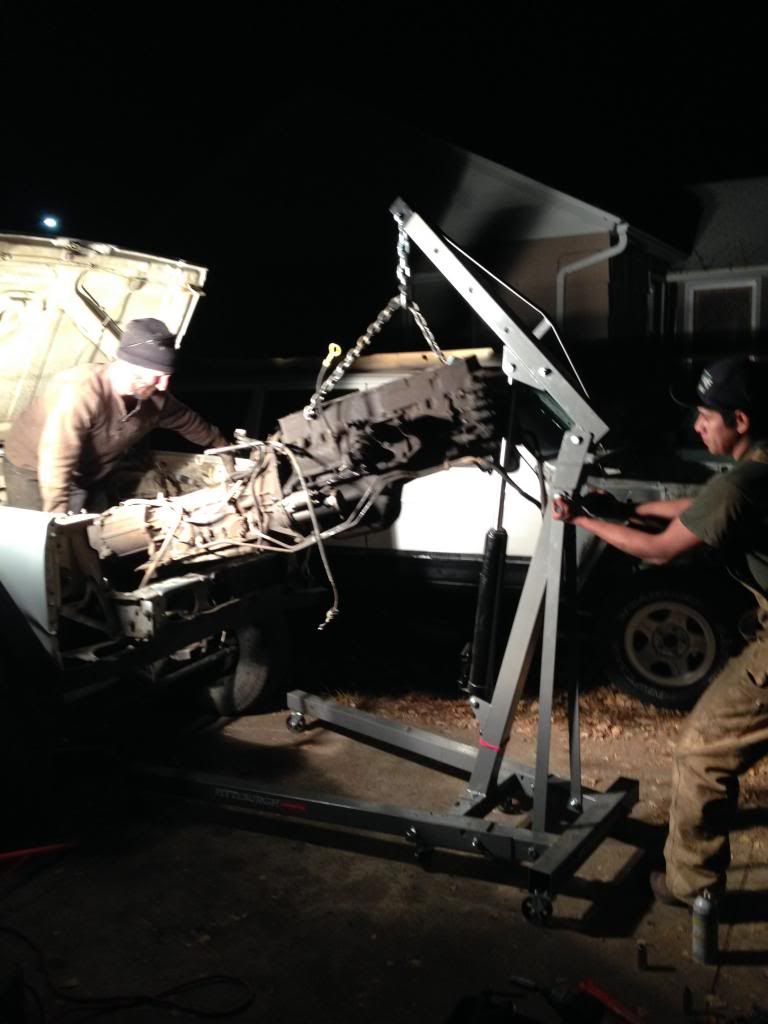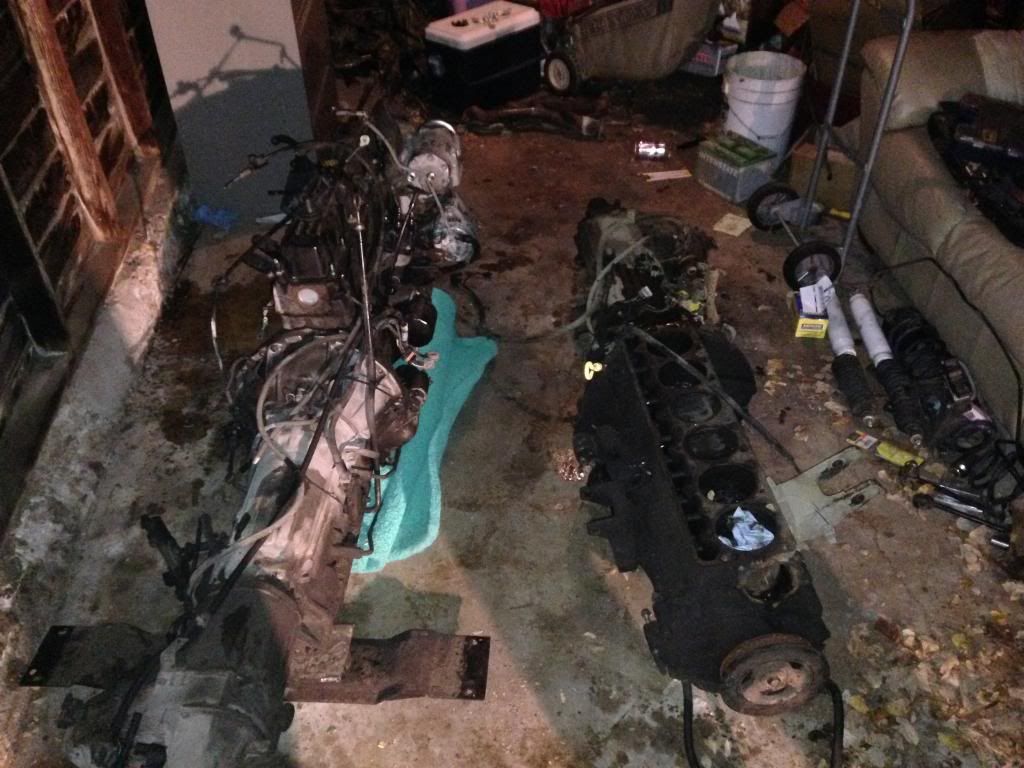 Registered User
Join Date: Nov 2010
Location: West Jordan
Posts: 1,066
so i take it there going to be white in the end lol
---
2006 dodge ram hemi -DD
1993 zj-sold
1981 cj5- traded
1984 cj7- the other mistress

#89 UJC
"Real men dont let their friends drive prius's"
Quote:
so i take it there going to be white in the end lol
lol lots of white. white on white on white!
got the drivetrain all in tanas xj. getting this done and not talking to her anymore. need to simplify my life with just 2 xj builds. also i swapped the front axel from the camper to my dd because the original one needed brakes, all new steering, and i had a 3" lift to put on with tubular lca's.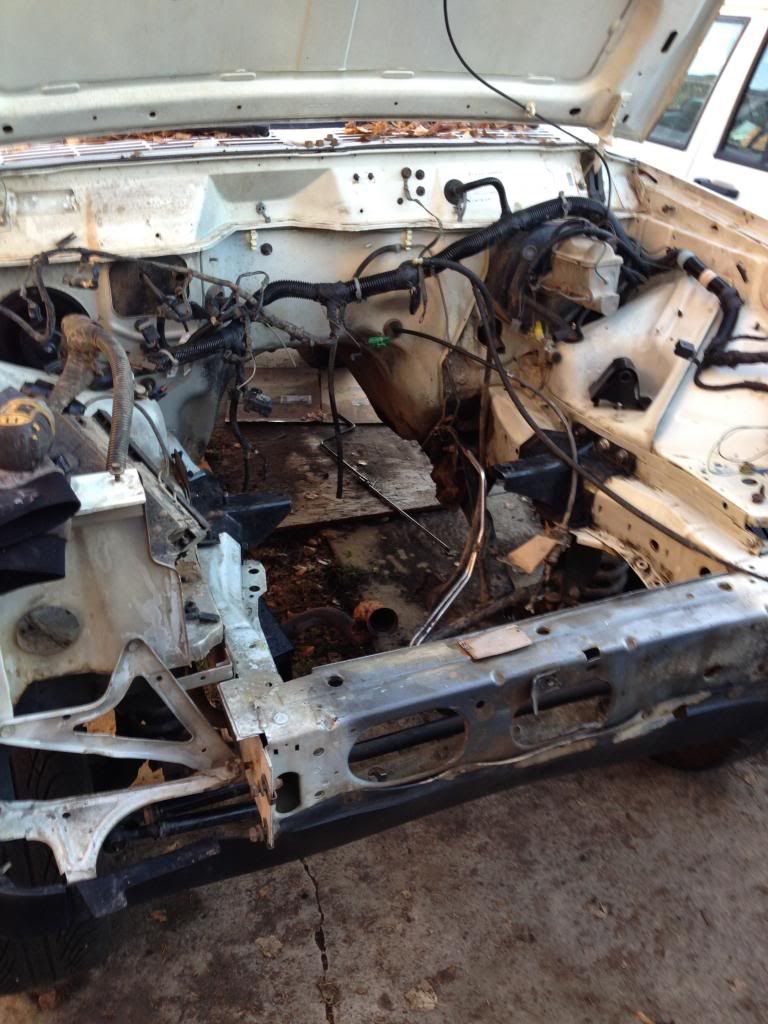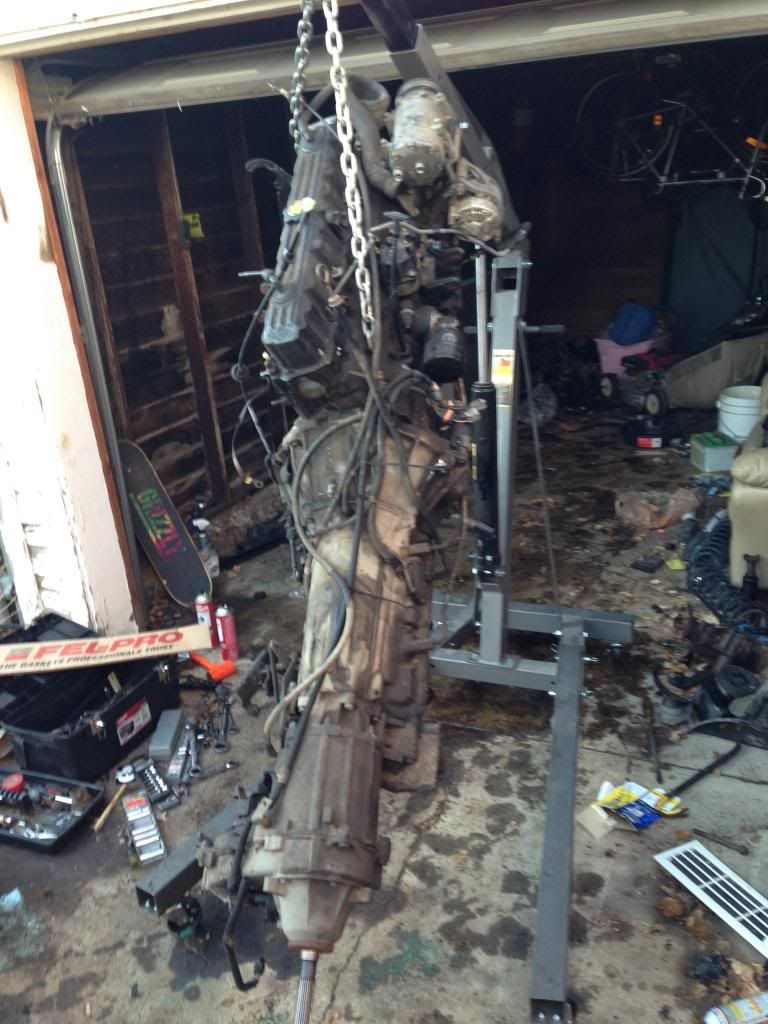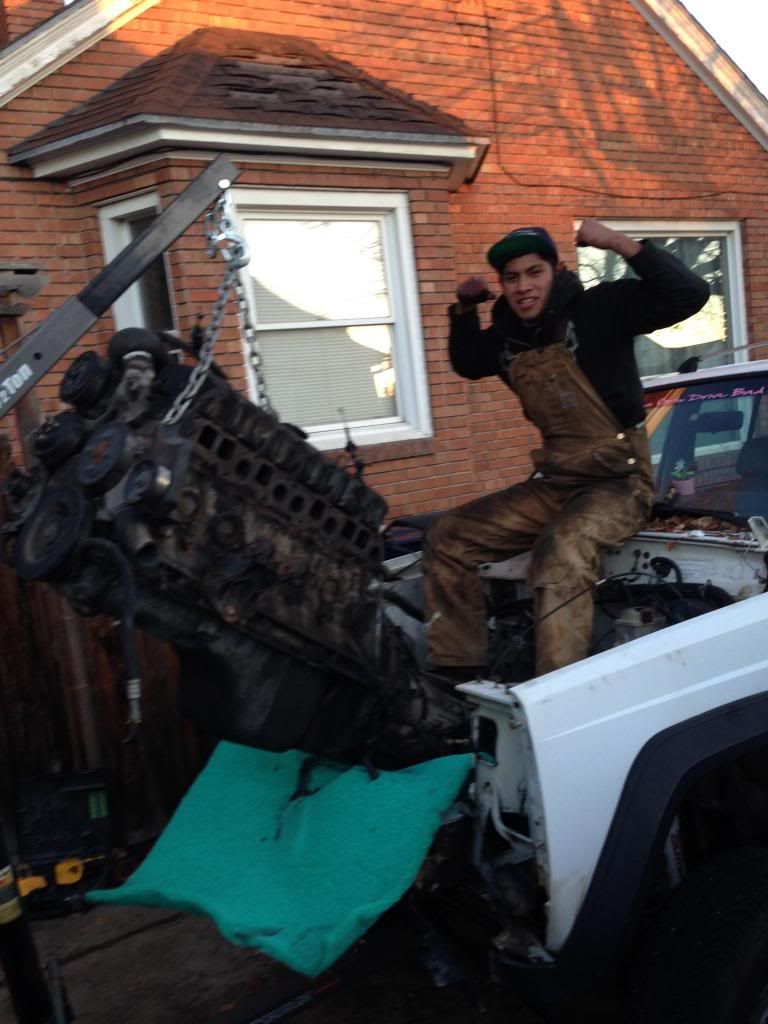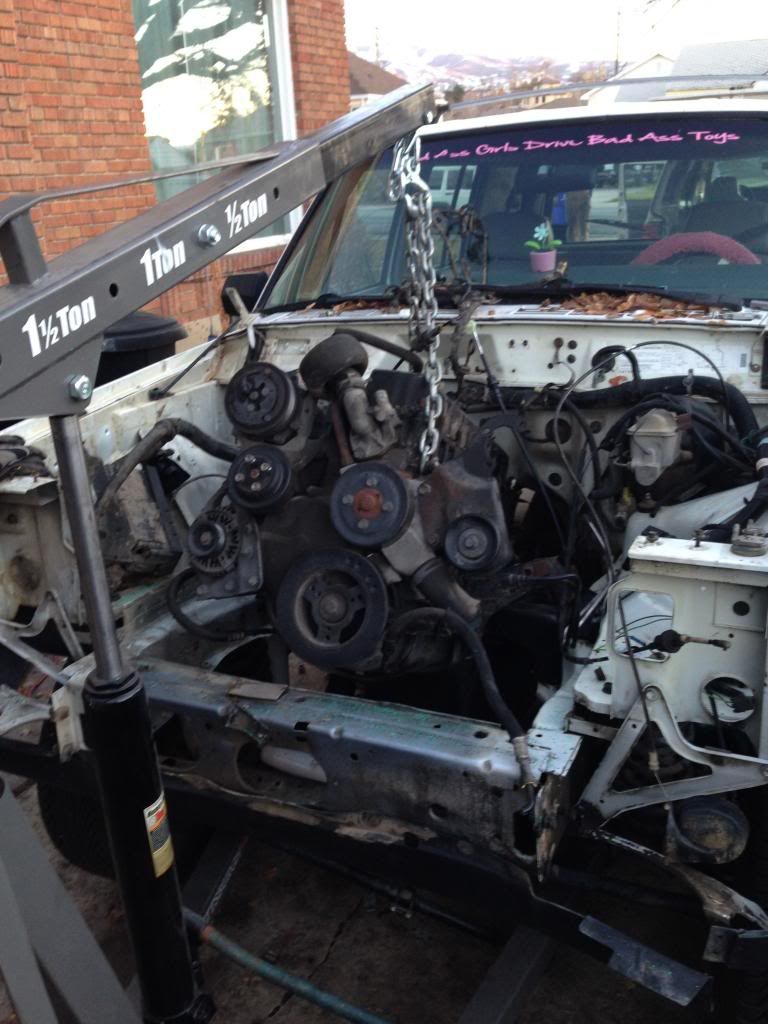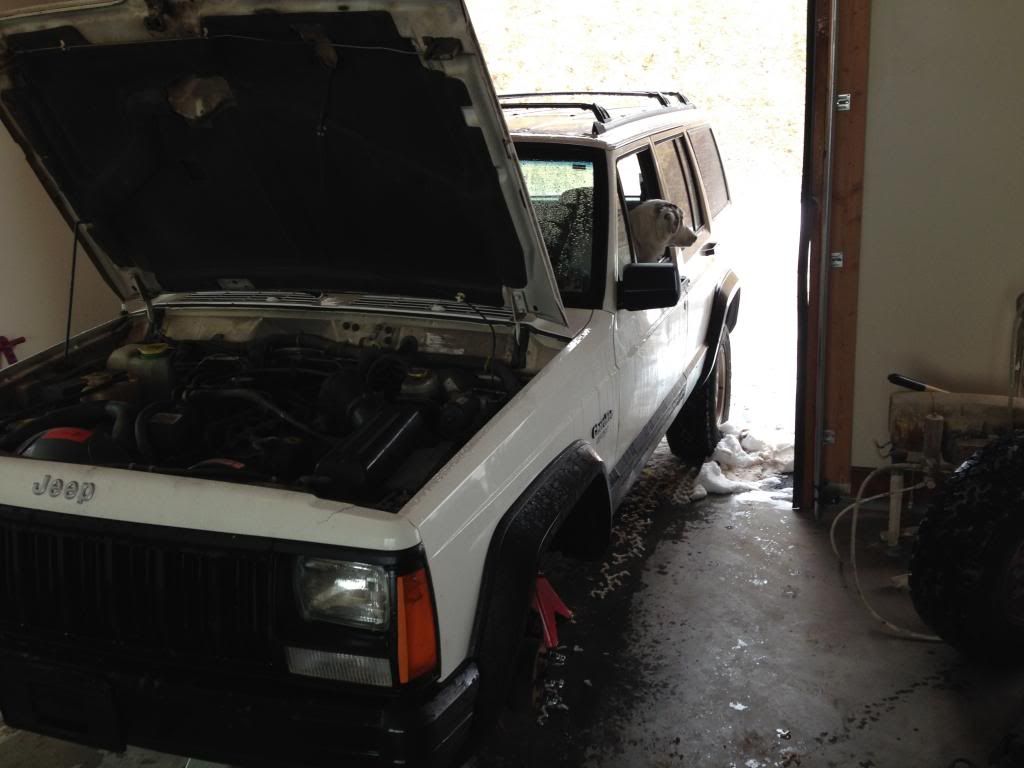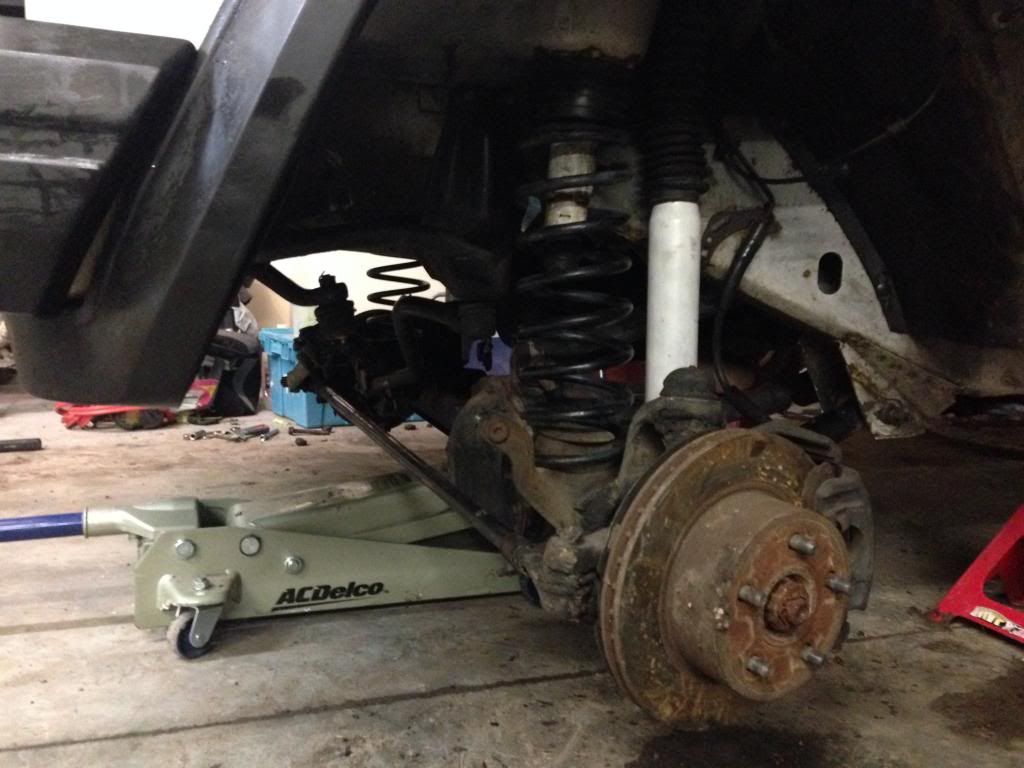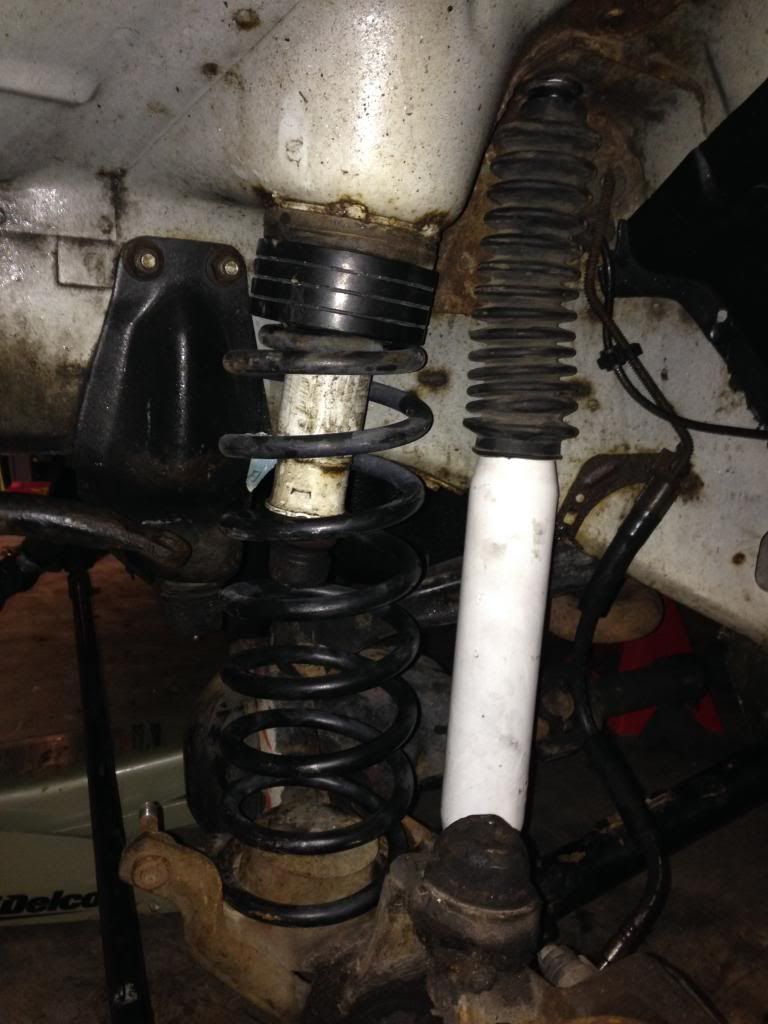 victims of the swap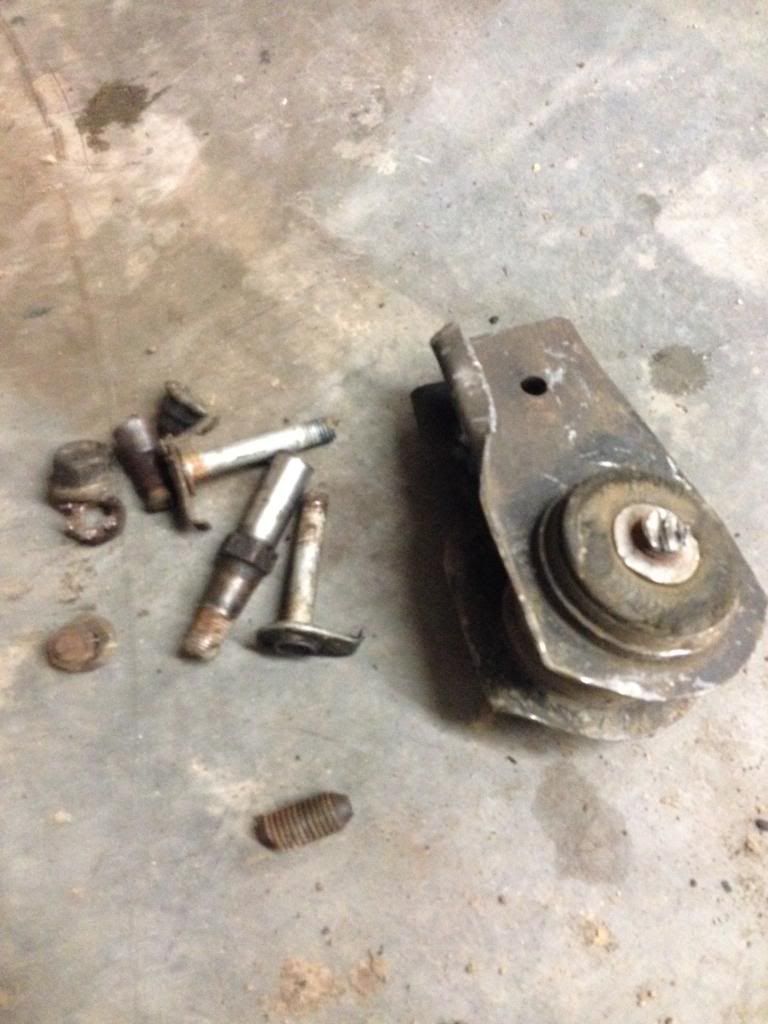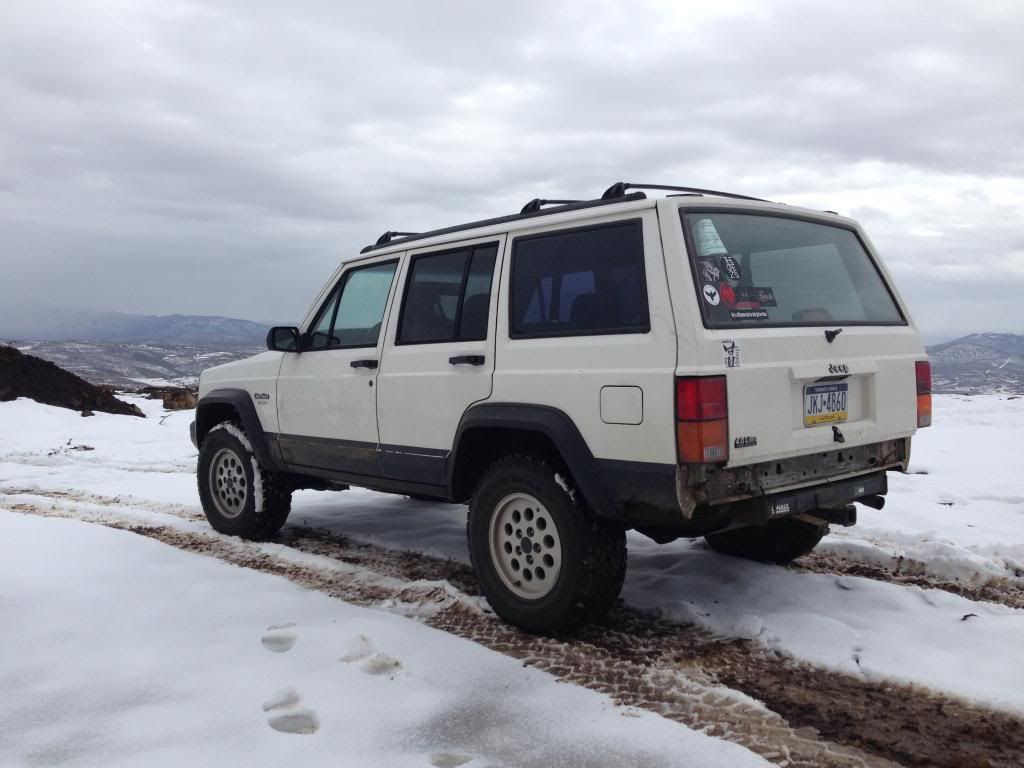 Currently Active Users Viewing This Thread: 1

(0 members and 1 guests)
Posting Rules

You may post new threads

You may post replies

You may not post attachments

You may not edit your posts

---

HTML code is Off

---