So, i didnt want to keep bogging down the wheeling thread with my mechanical issues.
Heres a vid of it trying to start up. All ive done thus far is, clean up the starter, distr and coil areas of left over radiator fluid.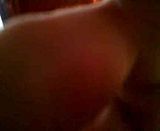 Just a recap, a heater hose blew up on the freeway, the wife pulled over as soon as she heard the noise and saw the temp gauge jump. I fixed the hose on the side of the freeway after I got home from work, but it never started back of. Just this lethargic wining noise.
Before this video was taken, it actually did fire all the way up normally and ran for about 2-3 seconds before shutting off. Then every attempted start up after that, it went back to trying to start as seen in the video.