Well, i might as well put these up for sale now.
I have a pile of axles in my back yard that need to go. If there is no interest after a while i may part them, or just scrap them.
1: A set of axles from my 1973 Wagoneer. Narrow Track, Dana 30 front end, closed knuckles. Warn manual hubs. 3.31's, 5 lug, drum brakes. Worked 100% when I pulled it, however on and only on tight turns there was a knock in the passenger side, only when in 4x4, so I assume the u joint in there may be weird. I have the steering stuff that was on it if needed.
Dana 44 rear, "centered" pumpkin (about 2.5" offset in reality). 3.31's, 5 lug, drum brakes.
All the brake stuff on these was only a year or two old, replaced by me. Axles are complete drum to drum.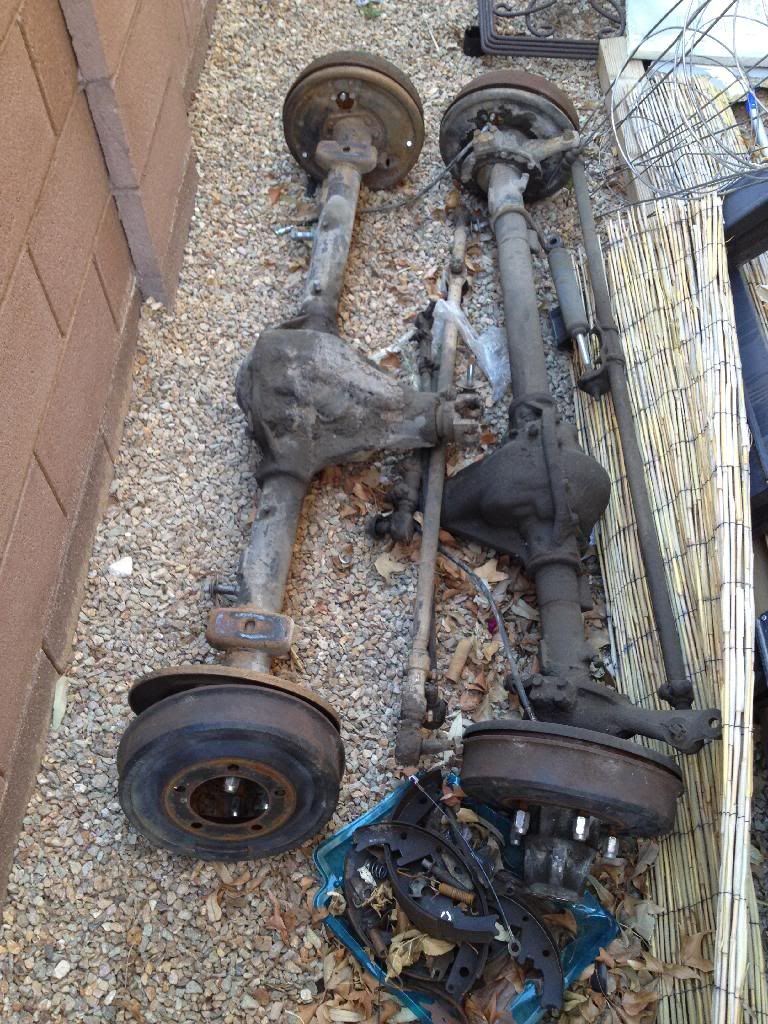 $300 for this pair.
2: 1977 quadratrac (offset) narrow track rear Dana 44, 3.54's, no brake stuff on this one (though i may have some drums?)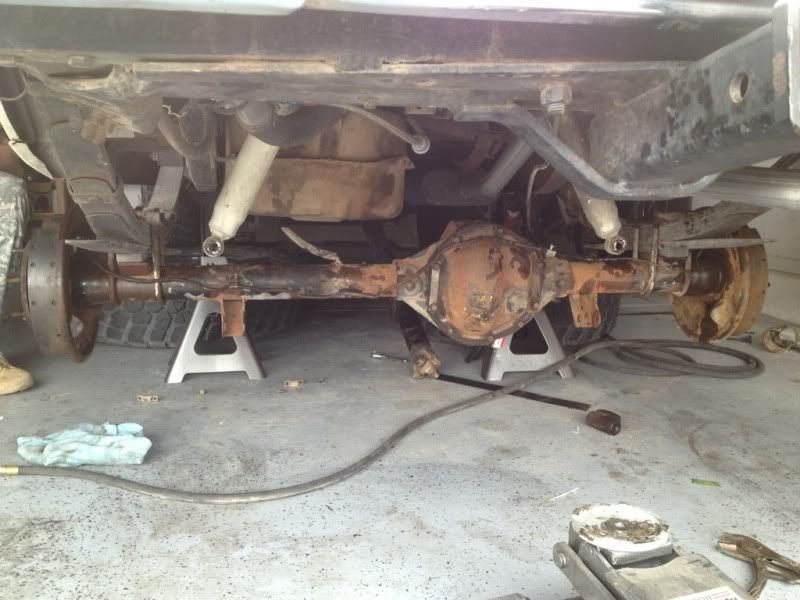 currently has the stock shock mounts cut off and studs welded on to make it match my 73 style shock mounts, as seen in this picture: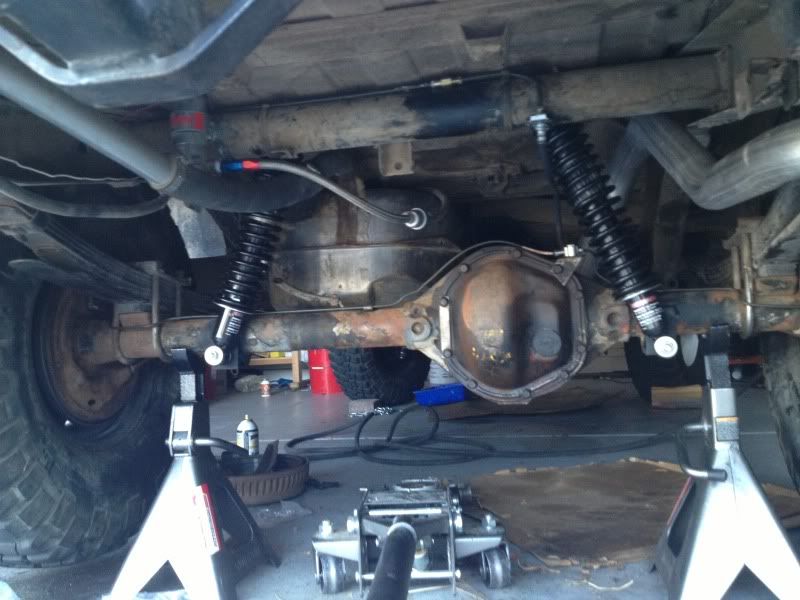 $200 for the rear axle.
3. 1973 Brake Assembly. Everything from pedal to master cylinder. The MC and booster are new, only 1 or 2 years old.
$50 for the pedal/brackets and whatnot.
$65 for the booster and MC.
Will ship, on your dime.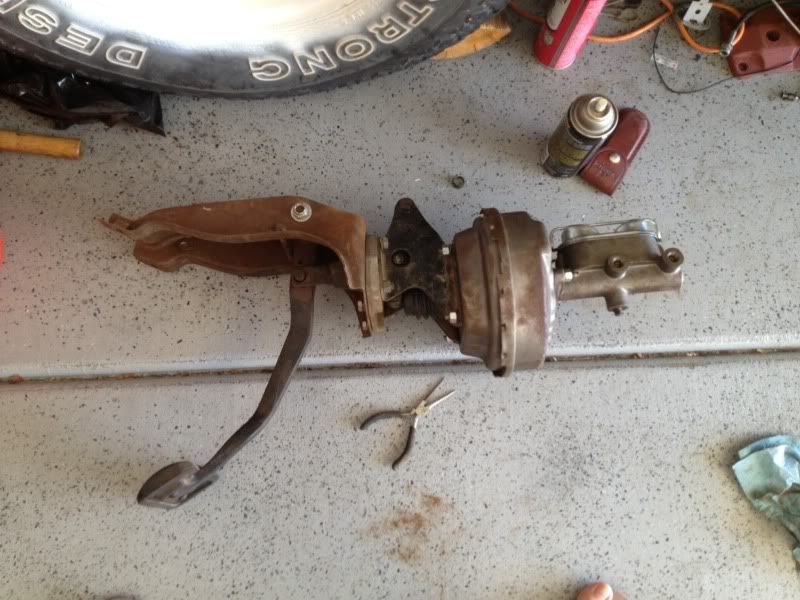 4. Dana 44 drive slugs. For q-track. I may have the caps for these as well, and i think i have the slinger things. will check and get pictures when I get home.
$55 shipped.