Yep, I'll be out there most the day. No clue what time, kinda whenever I get up and get motivated to go suffer! LOL My goal tomorrow is 8 tubes. If I can do that, it leaves gussets for Sunday and then the roof can get cut off next for welding. I'll PM you my number, just shoot me a text or something if you decide you want to cruise by. Heck, that might be the motivating factor to get my butt out there even! HAHAHA
And yeah, they make a lot more sense when you see them in person. I don't know where or who has it but if one of the old baldwin trophy trucks ever resurfaces it's got the most exotic crazy over the top mezzanine rear setup I've ever seen. Pictures online don't do it justice. It seriously looks like a space ship from some sci-fi movie kinda crap.
Only thing better would be if this dude was scratching his head!!! LOL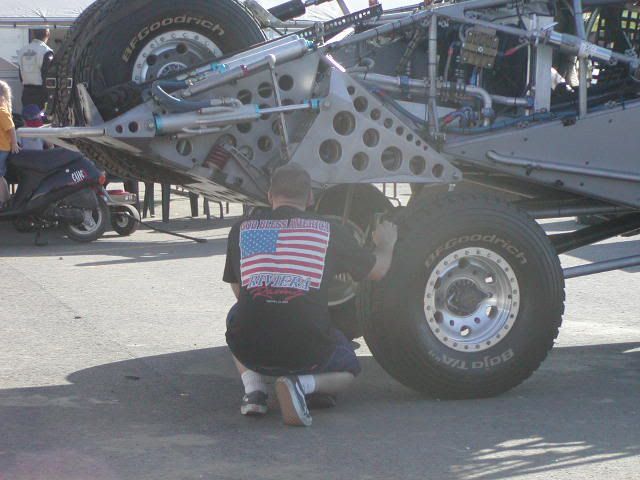 I should really confuse you and find pictures of the old macpherson chevy TT that was nicknamed big mac, I've seen it in person and still can't totally figure it out. Put it this way, instead of torsions, or springs, or leafs to support it, it's held up by nylon looking straps that are held in tension. Or at least that's sure what it looks like!
The rock racers and crawlers have done some crazy stuff. I remember back in highschool seeing avalanche engineering in like the early 90's out of colorado doing strange mind blowing suspension ideas but it seems like the desert racer guys think even more outta the box sometimes. They don't always work though, that's for sure! LOL
These aren't the ones I'm looking for but talk about space ship looking!!!
http://www.race-dezert.com/forum/sho...-Happend/page3
Just scroll down a bit...