god, it shoots like a dream! Its so soft shooting, and i didnt actually sit down and make sure the zero was perfect, but i was shooting at stuff 200+ yards away and the rifle was right on target (it was stuff that wouldnt react, so i dunno if i hit it, but it looked like i did).
Tested it a lil, then dumped a mag through it, cycled and functioned 100%. so far we are at 90 rounds, trouble free.
Went to a store today and picked up a case of bulk federal XM193 or whatever. $359.00 i guess thats aite. Grabbed another magazine when I was there.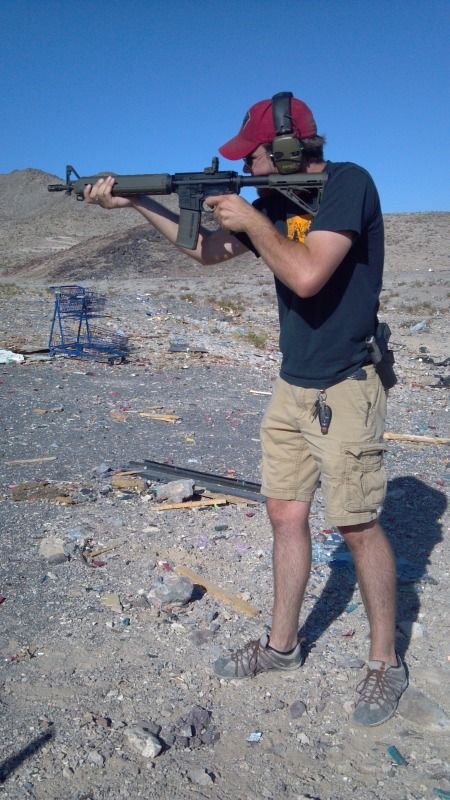 (Note the brass behind my support wrist, not bad for a cell phone pic!)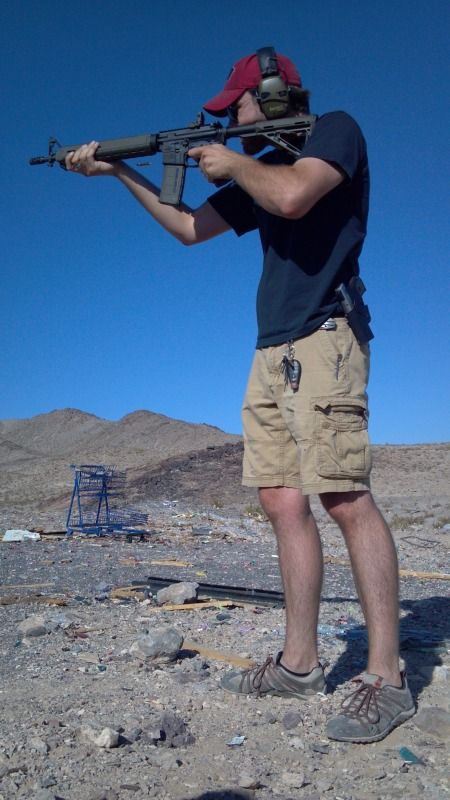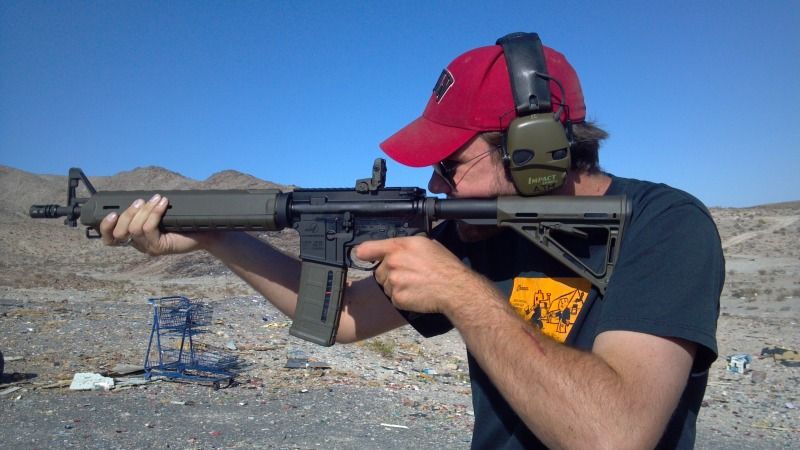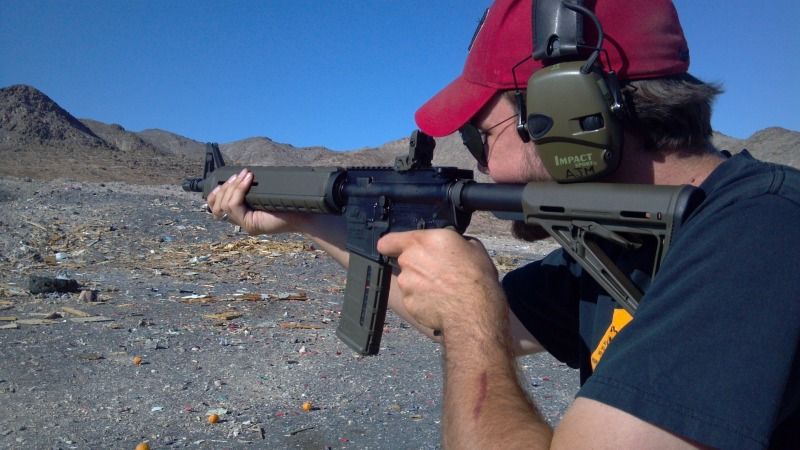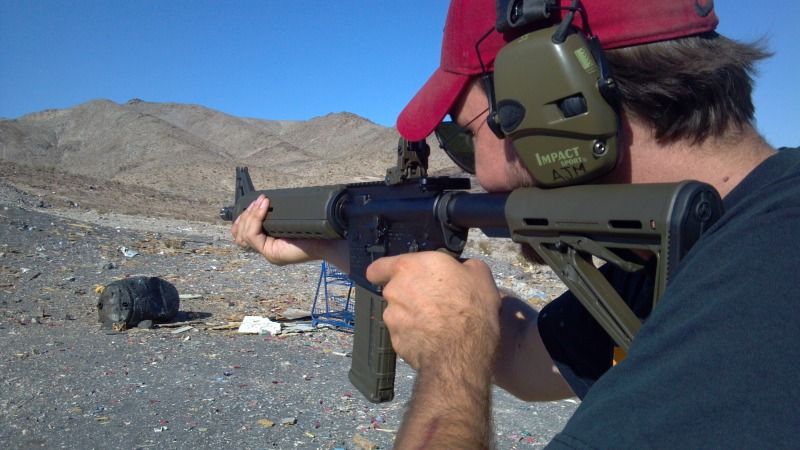 It was like 105 out there, ugh. But the jeep made the drive in both directions without a single hiccup, it didnt surge or anything, it's running GREAT even in the crazy heat!