Not sure about the roller, haven't had a chance to actually bump it up against anything. From the drivers seat yesterday on the first climb of the trio I felt like it may have been close but in reality it probably wasn't.
As far as not having the bumpers, couple reasons... That bumper was for the JK which won't fit my TJ. Also, I didn't own a jeep while I was employed there.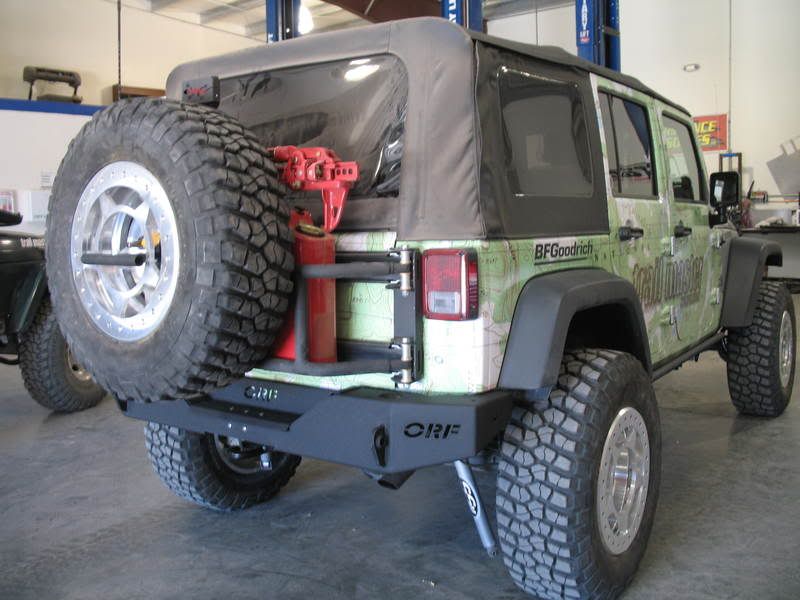 I could probably still get a smoking price on OR Fab stuff for my jeep but honestly, I bought my jeep with the bumpers and most of what you see already done to it. I'd consider one of their cages but I'd rather build my own using the tubing bender in my driveway and welder in the garage. Same with the sliders, I could've got a good price on a set of theirs but I'd rather make my own which are hard to see in the post above.
All I've done to the jeep since I've owned it is a SYE kit, swapped 3sp auto to 6 speed manual, installed a hood vent, blinged out with all my current companies stuff, and regular maintenance. I pretty much stole the jeep! I paid $7000 for it and it came pretty much as seen there. Inside is rhinolined, tuffy metal center console, it's got a rampage rear tire carrier/bumper combo, cold air intake, lifted, was on 33's now on 35's, 4.56 gears, etc...
All that's on my wish list for it is a ford 8.8 rear axle with locker and 4.56 gears and well, a gas line that doesn't leak too now! LOL I actually also would love to stumble on a rubicon 4:1 tcase but it's not major for me. If one fell in my lap for a good price I'd jump on it though!