Quote:
Originally Posted by
Puck81
Sorry for destroying you're bathroom. it was a necessary evil to get to Teh leak.
Not an issue at all. The drywall that is cut out right now is MINIMAL to what it's going to look like probably by this weekend trust me! Put it this way, at some point in the next couple days, the wood frame inside the walls all the way around the shower is probably going to be visible and I'm also most likely going to be replacing that entire area around where the leak was also while we're at it. The bathroom is going to look substantially different then it did a couple weeks ago very soon.
Funny, I just stumbled on this picture... This is the backside of the wall we were staring at a few years back. (Master bath) LOL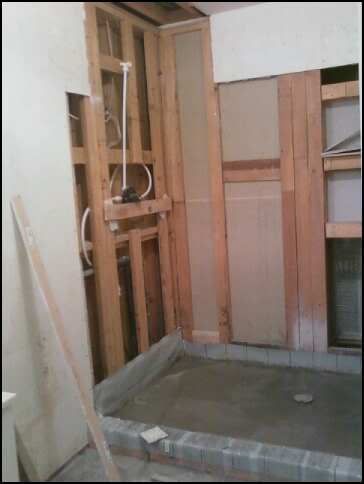 And since pucks the only one that's been in my shower!!!
Here's what that hole turned into...
Here's another good one... This is before and afters taken from the same spot basically...
Yes, the wall disappeared!!!
The water leak I was dealing with was behind the wall directly behind that vanity.
Sexy 70's style!!!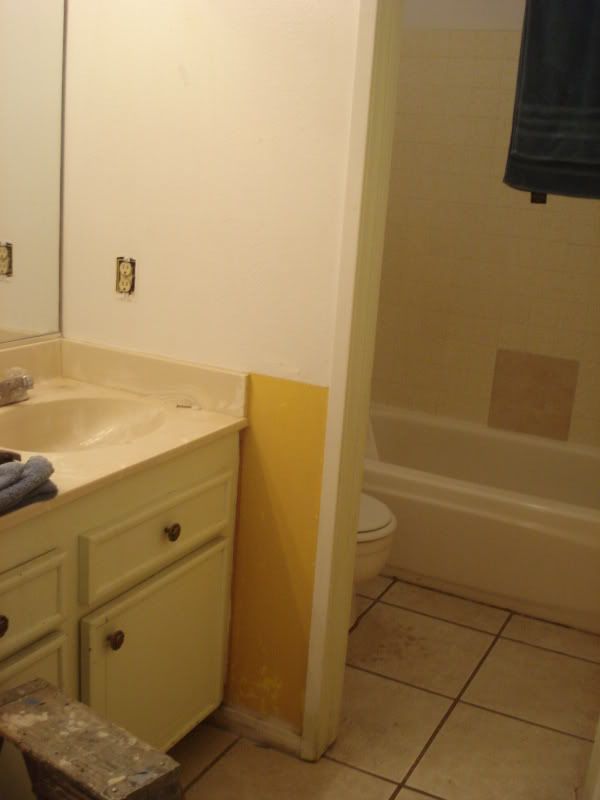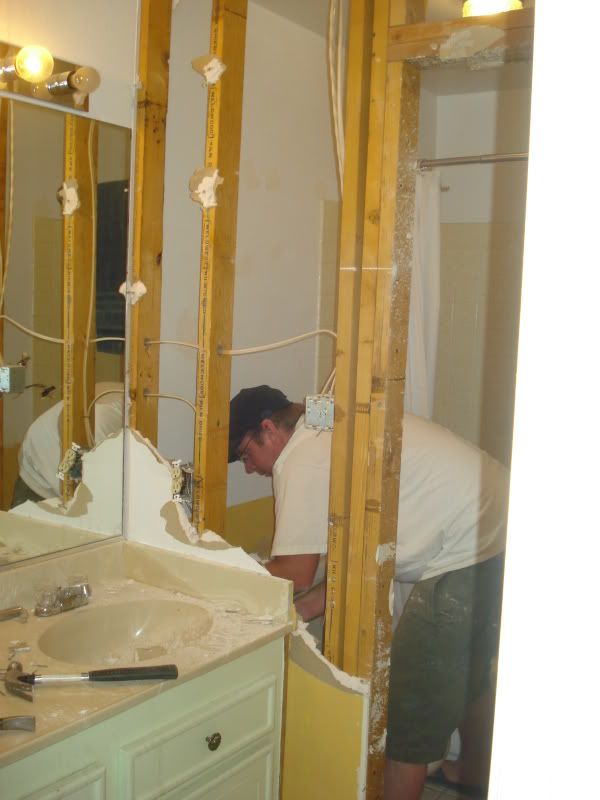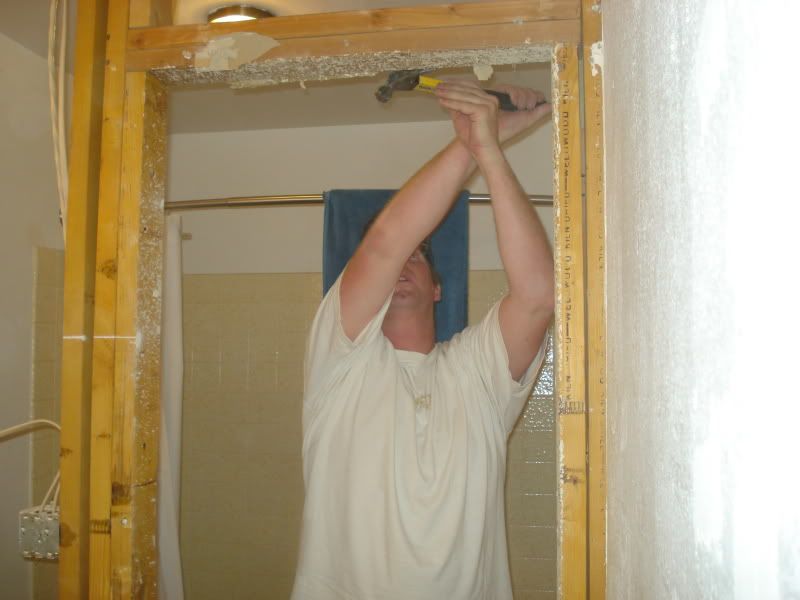 And to cap it off, here's my 2 favorite before and afters of the house. Me and my parents did the whole remodel. My uncle did all the wood work...
And the kitchen area. Yes, I'm a single dude, who needs a fricken dining room table???