Got the passenger side A/C system installed and wired up...
Installed a backup light that will eventually become an amber and got it wired up.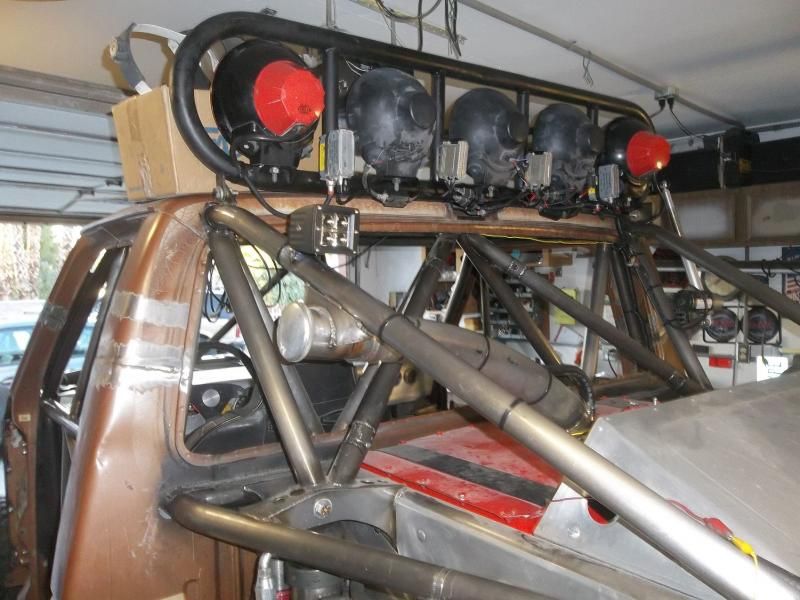 Leveled out the truck and pretty sure this will be ride height plus/minus 1/2" or so... Right here I have 1" of clearance in and out of the garage with the light rack down.
This weekend's list while kinda long actually is mostly just a bunch of smaller fairly easy things to do and then it's almost scary cause I'm waiting on parts/vendors to finish it up. I'll likely keep going on stuff on it but that stuff won't be things that are actually needed for it to run. It's getting closer!!!
Thanks for swinging by yesterday Marn, couldn't have done that bolt without the help. After you left I started installing that pumper on the rear wall and was able to do it solo but it maxed out my arm reach and I was cussing that I didn't have that one ready to go too while you were there! LOL