Getting closer, need to trim the front panel to get the bypass reservoir mounted and get some coils installed on the front. And align it too I guess... Front suspension is almost 100% done though. Oh, limit straps also but that's just a measurement and about 15 minutes of work once I have them. Okay, so maybe I'm not close!!! LOL
Don't worry though Marn, there's still no wires anywhere so progress has not been made.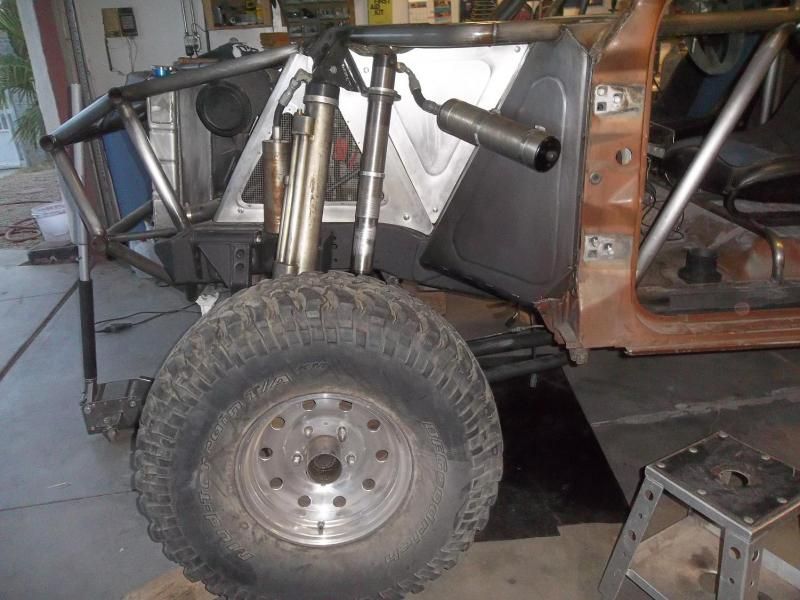 These are with the panels actually 100% secured in place though finally...