Nope, definitely means your trendy... Cause the half million dollar trucks that aren't owned by broke *** kids sit like that and that's the look they're going for. Has nothing to do with your income, has to do with trying to get that "look" 99% of the time. When you don't have frame rails you can pull it off functional though...
But then again, speaking of broke!!! Where do I sign up to join that club? I'm going back into hiding with no social life for a few months again to work on the savings account.
6.0L chevy V8
Culhane race trans, 4l80E which is a 4 speed auto... Pretty sure GM didn't offer them with billet tail cones?
Close up of the level of fab over the entire hooptie...
Got engine and trans coolers?
Why yes, yes it does... And it's got this whirly birdy things underneath them...
Currie? Yup...
These may end up getting moved...
Race powered? Or head on driveway wreck?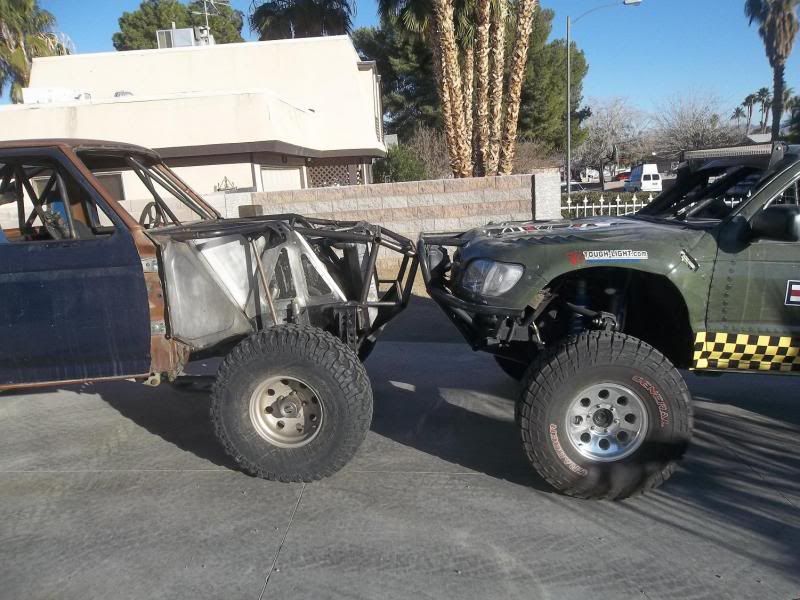 And I officially have a paper weight in the garage again till I can save up some more cash...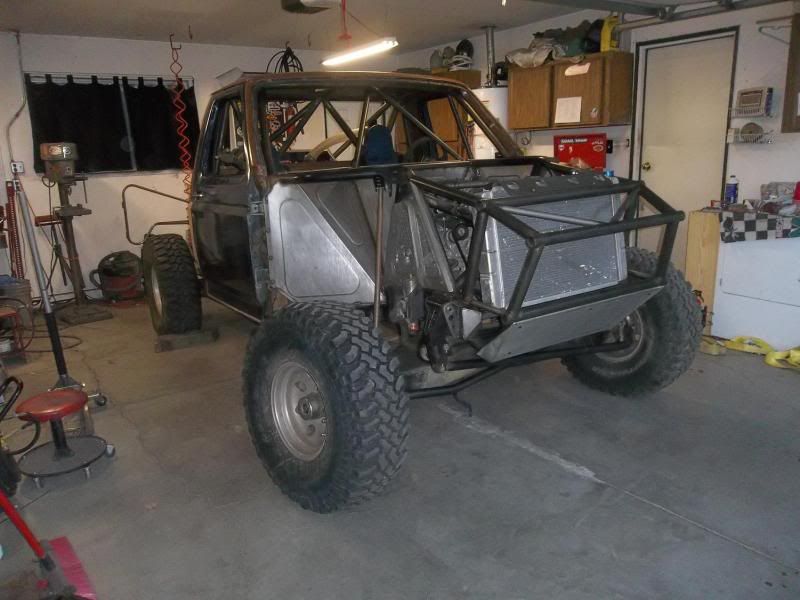 I still need to get all the coilovers and bypass shocks for it but he's gonna rebuild them next time he does a production run. I told him no rush... But I do have all the shocks for it. It's already got bumpstops up front but I'm probably going to cut them off and move them to the rear cause he gave me these which would work better up front then in the back...
Oh and Ricky...