I got a lot done today. Installed my tire carrier/rack, put in the 3" savvy rear springs, and most important part cleaned the hell out of the garage.
I made this out of some bracket i took off a old jeep i think
the sivlerado has a 7" lift and 35's, TJ has 3" and 33's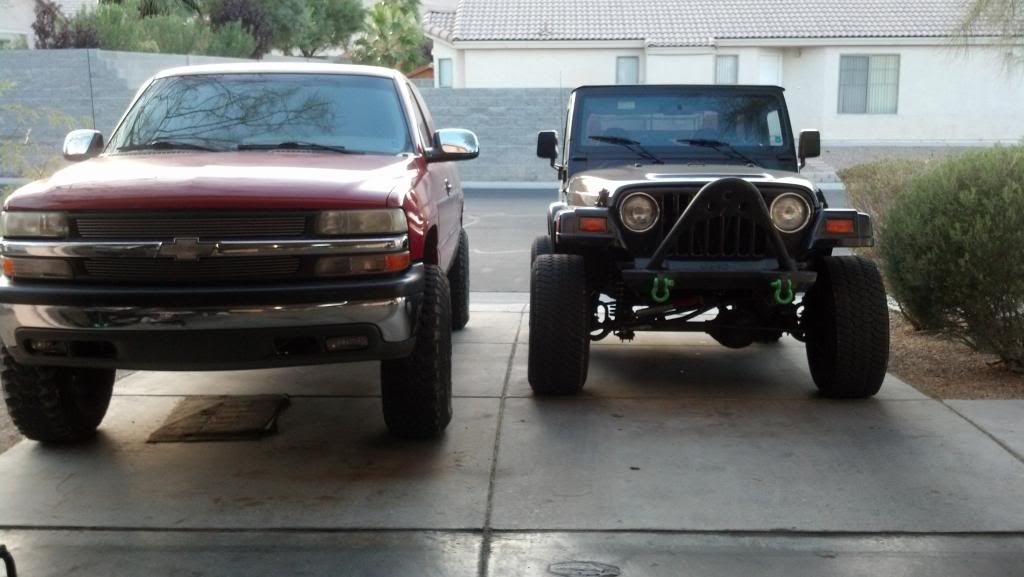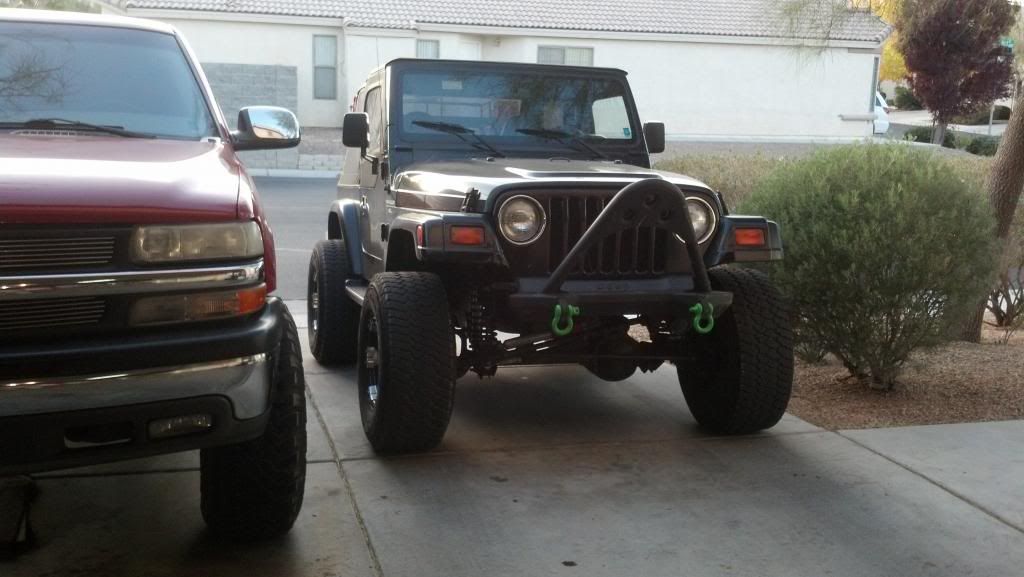 I hope I'm done for a while. I do have a MML in the garage but it didn't vibe on my short test drive so i may hold off.