Who was it that said that hot spring pool was dirty and too hot? It was absolutely perfect temp!!!! Ask me how I know...
The warm spring creek that feeds the pool.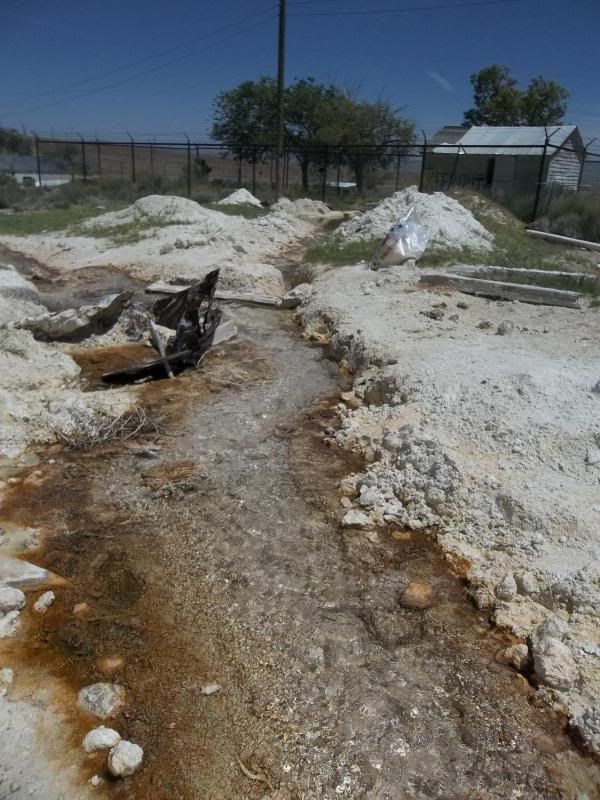 FYI, if you're at the edge of area 51 and you get out of your ride...
The guards on the hillside off to your right parked up there in their raptor will come down to probably abduct you. I didn't stick around to ask questions once they started coming my way. I used the foul proof dust smoke screen at high speed to make my escape.
Andrew, trust me!!!! This is your mecca!!!!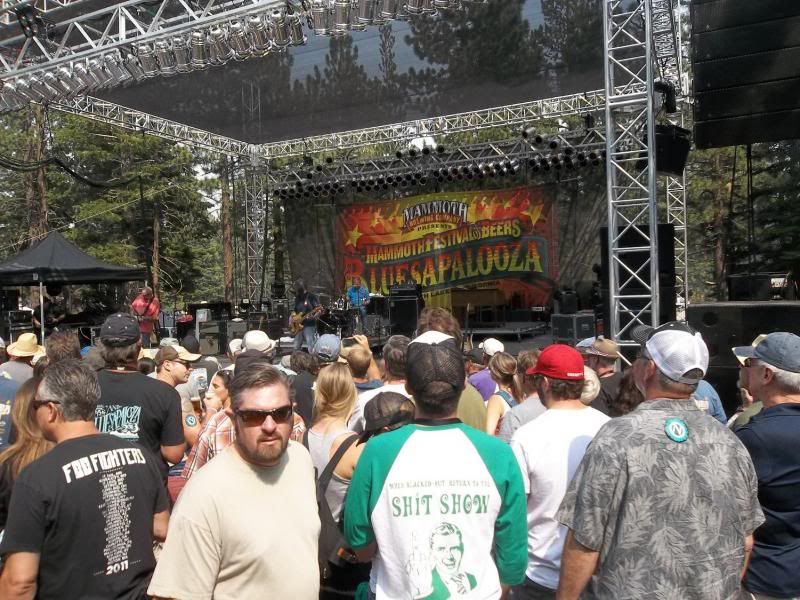 It's 5 hours of free flowing beer, about 80-90 different breweries and all of them have a minimum of 2 taps, most had 4, some had even more. You get a 6oz glass and you're let loose in the forrest to enjoy what treasures of brew you find...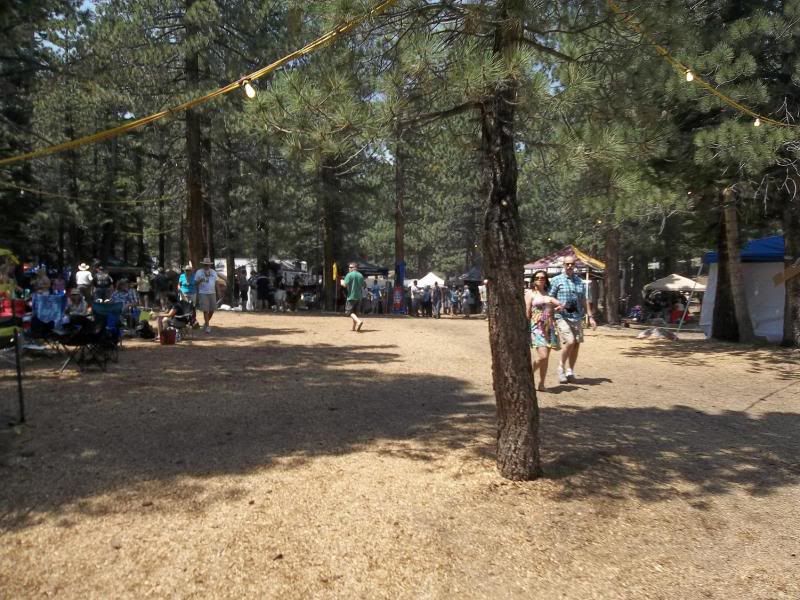 Friend lost a bet friday night. Had to wear these all day. Totally backfired as it was a nonstop hot chick attraction for him. The problem, his wife didn't appreciate it. The best though was the dude that had to apologize for his drunk mom grabbing his ***. LOL
Wanna know the worst time to have your hydro clutch line blow a hole in it?
While climbing a STEEP hill that's so steep you gotta stop to lock your hubs mid climb! Pushed the clutch in to stop and POP to the floor!!! Ef me!!! Thank god for a strong battery and starter! The other thing is, there's only a napa in mammoth and they don't have crap in stock. I was expecting to be stuck there for a few days but by pure luck the napa 40 miles south in bishop had the part in stock! Wasn't the exact part but it was good enough to get me home yesterday.
On another note, I took highway 168 from big pine, ca across as part of my connection route over to 95 on my way home yesterday. That section of highway is absolutely insane! If they could get permission to close it down and do a road race the entire length of it, that would be absolutely epic!!! Between the corners and flat out launches!!!! A ralley car that could handle some air time would be insane! If you're ever looking for a crazy twisty road with huge elevation changes and a monster high speed section in the middle to find your top speed. Make a trip north specifically for that section of highway. I'm not much of a street car person but that single strip of highway makes me want a euro sports car! LOL The canyon on the big pine end of the highway is nutty!!! Don't just flat out launch some of the wash crossings cause you'll catch air and one or two of them have a corner directly after the air time that would be nasty if you took too fast. It also narrows down to single lane in some sections going thru the canyon.