HAHA, well it is a toy frog, it's gonna look great floating around in my guest bath!
And on another completely different topic... I got my favor approved by my old employer to build me a couple easy brackets I need for my exploder!!! Hopefully in the next few weeks my friggen u-bolts won't be hanging down asking to get bent acting as anchors like they did this weekend! LOL Look at those things!!! Just asking to rip stuff out of the ground!!! Should be basically smooth underneath the leafs with what I'm planning to do.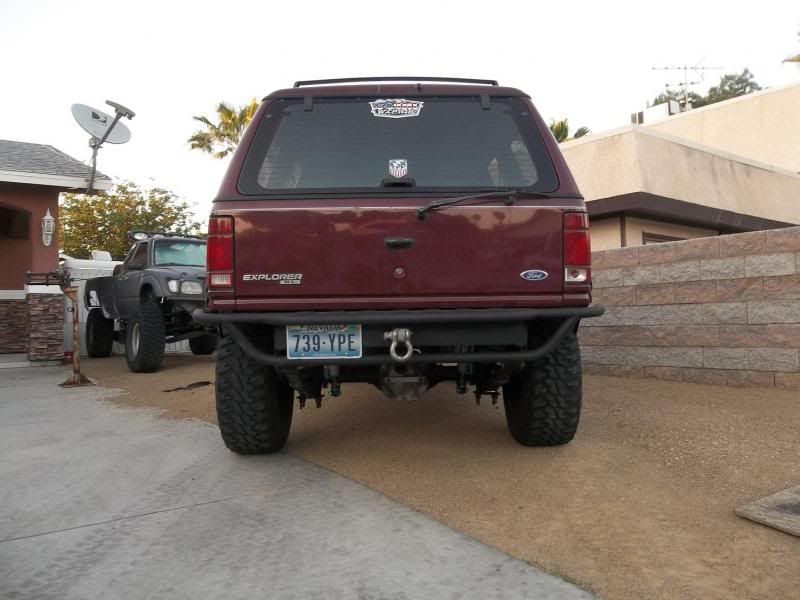 I was going to get all crazy and try building a system to flip them over so they actually wrap around the leaf springs and point upwards with the nutz at the top but that just seems too complicated and like too much work when I can just build new lower u-bolt plates that are the same design we use on the race truck and be good to go... Only money outta pocket will be 4 new shorter u-bolts and I'll have make a couple minor pieces by hand as gussets for strength.
Hard to see but if you can make out the passenger side u-bolt plate you'll get an idea of what I'm thinking... Notice it's flat underneath the leafs!!! Flat and sexay!