Got custom made hitch built out of plate rather then tubing?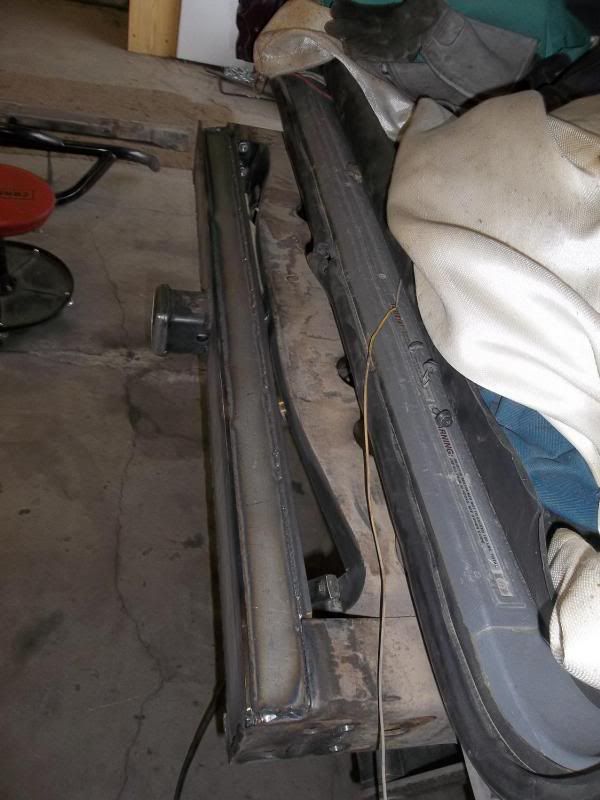 Looks kinda square and unfinished... What to do, what to do... Maybe modify tube bumper to frame around it!
Yeah I know the pictures suck, it's dark and the camera can't figure out what to do...
Another friday night in the books, off to meet up with some chick for a couple drinks. Even if she wants some action, she's not getting any! LOL I'm tired and wanna sleep... I just don't wanna be a dick and flake on her though either. I've already got another chick that I need to break the leash from, not trying to add another!
Tomorrow morning, trim ubolts, slap old seal back in front axle and measure for new length, then probably get started on the rock sliders.