Not sure if I ever showed you these pictures but this is a ranger I did coilovers on years ago in Az. It wasn't caged or anything, just a simple engine cage but you can see i'm supported to the frame on both sides of the upper shock mount, he isn't... It creates a spot for leverage and flexing.
Not the best but working around the space I had and the guy not wanting to relocate or ditch anything, the little kicker brace tube to the top of the frame rail in the picture below was really all I could manage.
Welds are ugly! That may have even been done with my 110V welder before I had my 220... It was at least 6 years ago that I did that. LOL
I also built the light bar and mounted the rear glass. The rear cage wasn't me, that was done by S&S fab which used to be in AZ but is now up in Oregon and is who built the skidplate under the 9" on the race truck.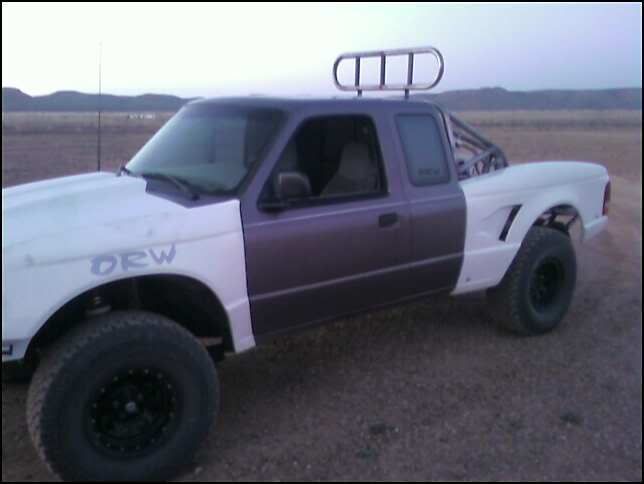 This is how the truck showed up to my house... Yes, that's the driveway at my house in Az. Zombie Apocolypse, that's one of my 2 options to escape to. Actually it's my plan B. Plan A involves a cabin near the hammers...