Drooped and hanging on the limit strap hidden behind the brake line.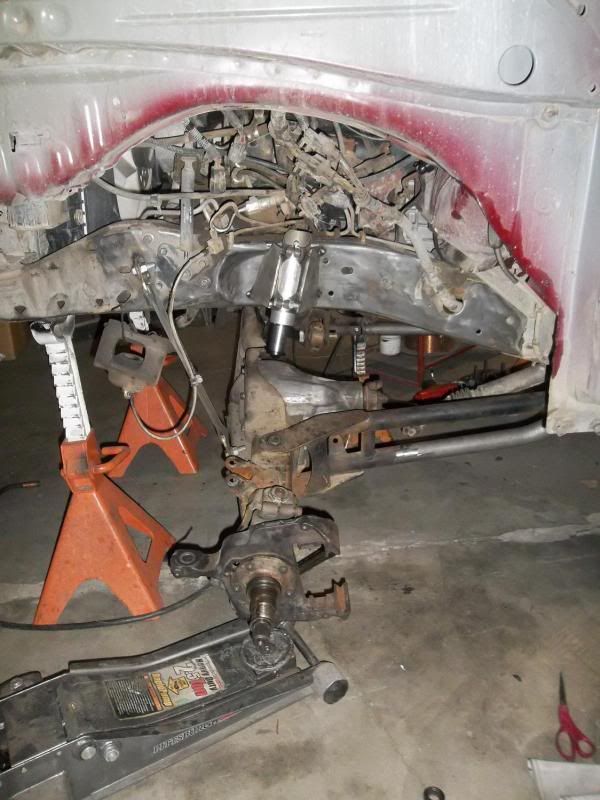 and 15" of up travel later, it's smacking directly into the bumpstop just a hair before the radius arm would smack the frame rail just to the right of where the picture is cut off. (not normally an issue but cause of my mixing and matching parts it is what it is... Next time I know what I'd do different to gain probably 2"-4" of up travel still)
And NOTHING is fitted or proper in these next pictures but it gives you a fairly rough idea of what I gots goin on...
Front end is still sticking out a bit but close enough for me...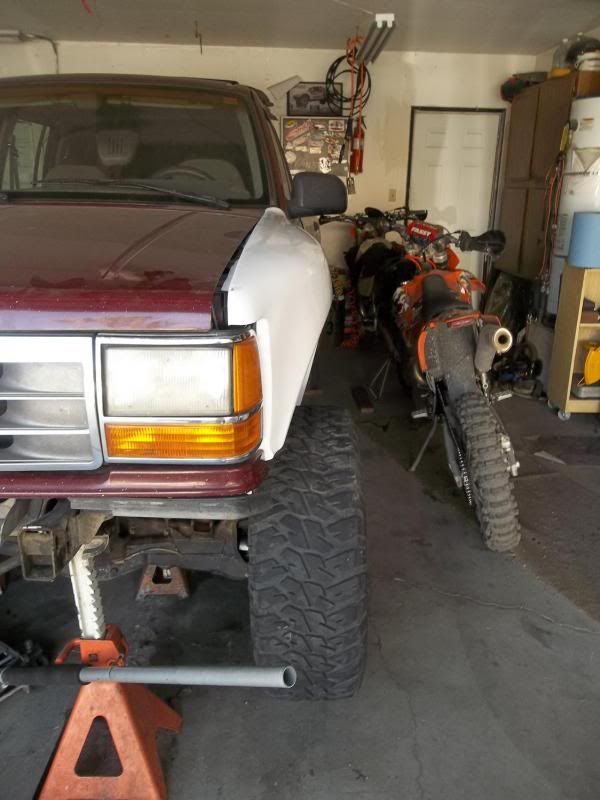 And for you Andy since you'll probably understand this... The biggest bind issue I ran into is shown a little bit in this picture. I'll take a picture tonight to really show the situation but Driver side at full droop, Pass at full bump. Hard articulation... The axle physically drops in relation to the beam. So I started cutting. What you see in this picture wasn't enough. I actually cut kinda sorta along what I've drawn in the yellow line and the axle shaft physically drops right thru the bottom of the beam just a bit now. I had to spend some time with the dremel clearancing the internal threaded bung for the lower radius arm bolt too. Good times!!!
Tonight I'll get the passenger side bump and limit strap installed. Tomorrow morning I'll pull the passenger side beam off and get going on building strength back into it to hopefully make up for my hack job... Then I'll do a full actual legit tighten all bolts, replace all seals, lube all pivots, etc type install of the front end. After that I'll cycle for shocks and hopefully get going on the engine cage. Goal for the weekend is to finish the engine cage. Not gonna hold the breath on that though with the family around. Although I'm gonna try to cut my Dad loose on stripping more off whitey! I sold the front skidplates off him and his fuel injectors last night. They're gone and he officially will never run again! His time is done, fork is in, flatlined and dead...