A bit wider then it was...
Front suspension is totally over rated!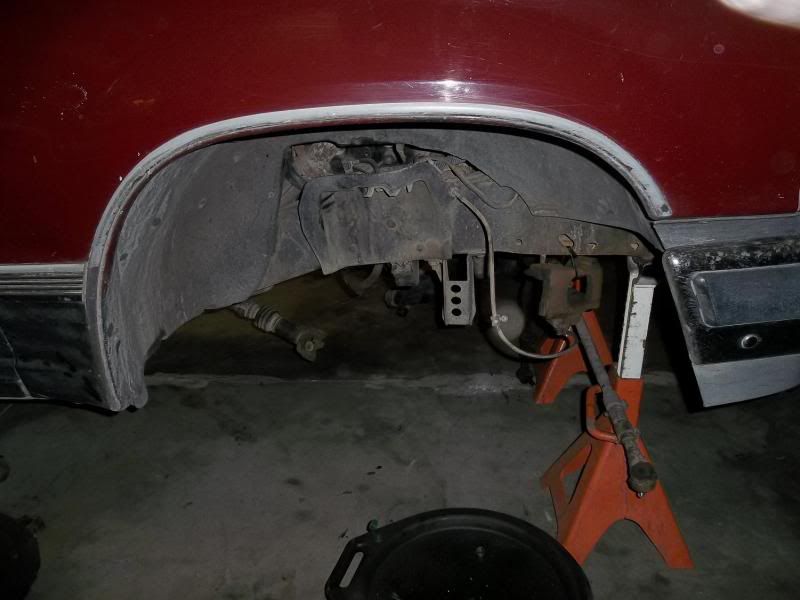 Man that's a goofy looking thing!
Tonight's goals... Get outta work around 4ish instead of 6ish like yesterday. Get axles pulled out of the beams. Drain oil and pull 3rd member off beam. Pack up 3rd member to drop off at Adam's with other 3rd member to some parts swapping. Torch off rivets and pry off coil buckets from frame rails.
If I can get all that done in a reasonable time, I'll work on putting some of the interior back together inside Red and also maybe work on the last 2 remaining dzus fasteners.
If all goes really well... Tomorrow after work I'll hopefully get whitey stripped down bare and I can start hanging the stock parts under whitey so that I can get it back on it's wheels.
That would be rad cause then I can maybe see if I can get my Dad to yank a ton of stuff off of it that I want to keep for spare parts next week once my parents get into town and maybe dispose of the whitey sooner then later!!! Would be nice to get it out of my driveway!