So... gut feeling after looking things over a bit more on the race truck last night. I think the motor mount bolts worked their way loose and that's what caused the failure. I don't think the bracket just failed out of the blue.
For anyone that wasn't there... Check out the jack handle spliced into the coolant line on the side of the block! I need to get that back to Garza to return to Dave!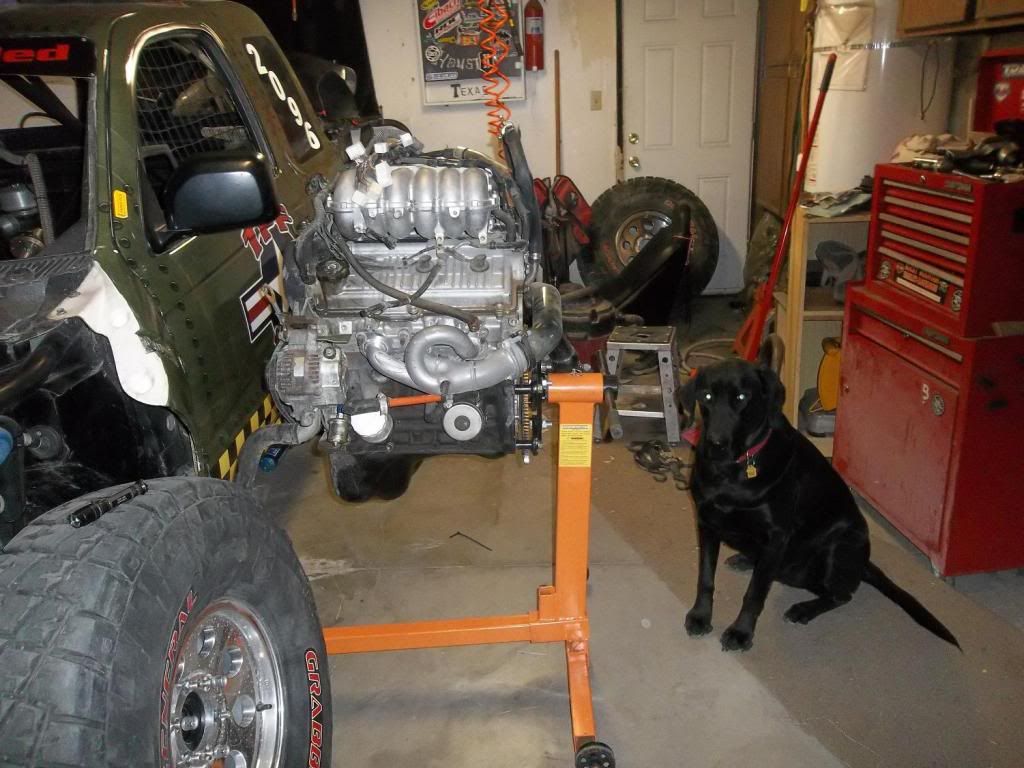 Lowrida!
The two tabs that are ripped off actually are the lower two that secure straight to the block. 2 out of the 3 bolts holding the mount to the block are gone. I know for a fact part of my pre race prep was torquing those. They will get drilled and safety wired this next time! ANDY!!!!!!!!! LOL I also will be running the stock bracket again but it's going to get some additional love via sheetmetal, welder and hammer!