Yes, trailer is at my house and all good to go. That's the coolest hitch lock I've ever seen by the way! I'd never seen something like that before as funny as it sounds...
Parker is usually a really fun race! The spectating on the infield is pretty cool and the spectating on Shae Rd is epic!!! I've got some friends that are trying to talk me into an Ocotillo Wells trip the weekend after that though and I could only do one or the other. Also it kinda depends what kind of condition the truck is in after this weekend.
Here's pics I took from last time I was at parker...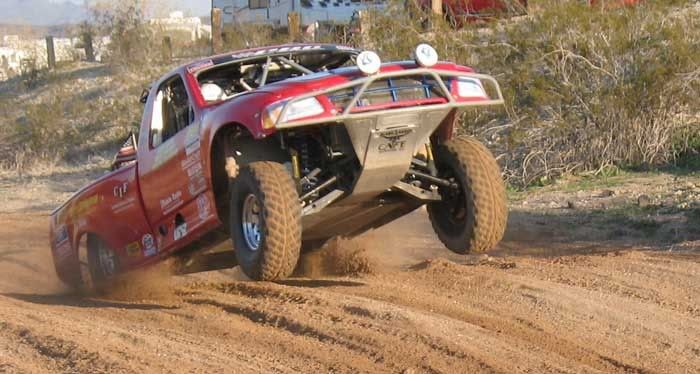 I almost got hit taking this shot!!! No zoom, no camera tricks, that's how close I was and the dude rebounded towards me off that whoop he's hitting in this picture.
This thing had a fire breathing V6 in it! Nascar type V6 build...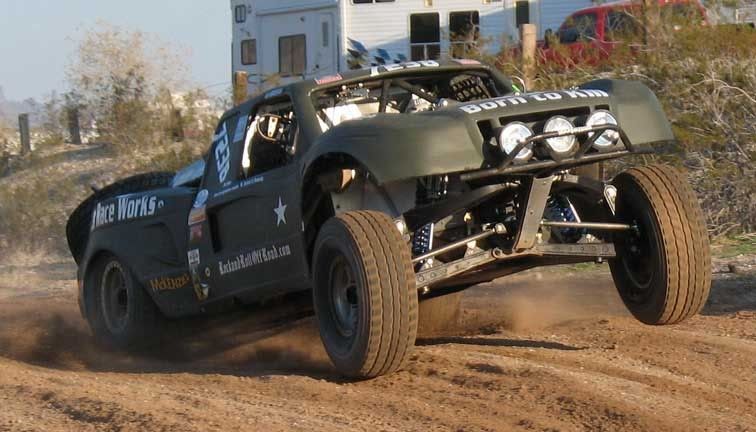 Cameron Steele, EXPN moto announcer if the name rings a bell...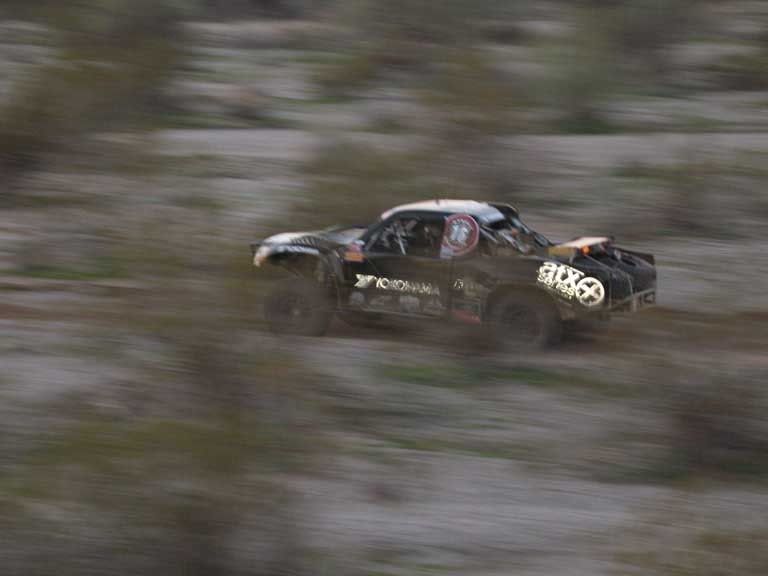 How to blow up a berm!!!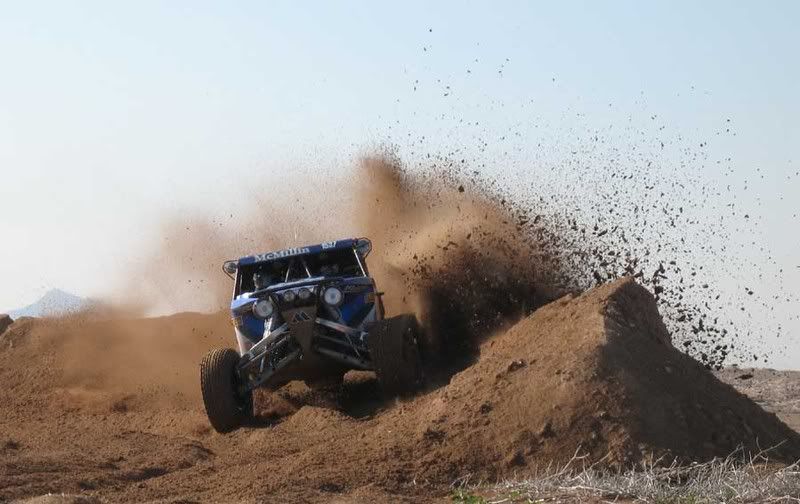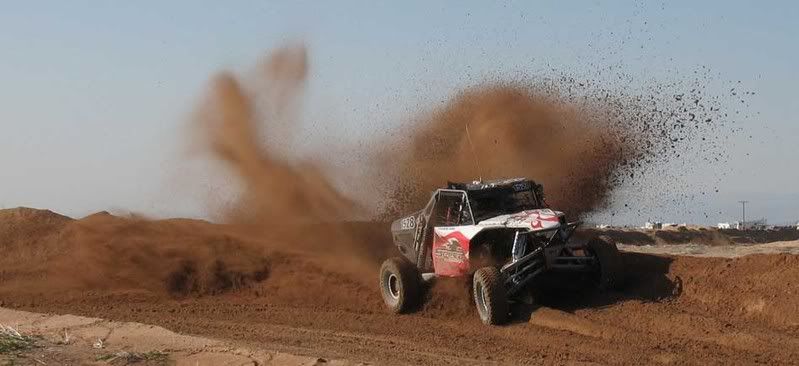 WHOOPS!!!!
Those were all taken with a cheap point and click camera so all you high end photo guys... suck it!!! LOL Not photo editing or anything...
I'm actually not all that excited about this weekend myself. It's still a lot of work at this point so the fun hasn't really been able to kick in for me personally yet. You should see the 4 column list I have that covers this week right up till they're driving over to the starting line! It's a lot still! I think once we get a race or two under our belts and things become a bit more normal and routine I'll be more anxious for this stuff. I've ridden shot gun a ton of times and I've raced dirt bikes in the desert quite a bit so for me at this point it's just another race with the difference being this time all of the build/prep is on me and a lot of the logistics is on me. I'll be stoked when/if the truck crosses the finish line on Sat though for sure! That'll be the payoff for me personally. I'm not exactly concerned about drivers seat time honestly at this point, I'll get that one way or another either in testing or future races. I just really hope the truck finishes so I can actually say I built a race capable truck.