Well, I verified zero on my AR today. I was hitting Terry's new steel silhouette at 200 yards, off hand, on iron sights. That's good enough for me with a magpul BUIS.
I'll let him tell you how his remington 700 is shooting...(which is pretty awesome).
I'm super psyched though. My handloads all went off without a hitch! Fired 8 all together, in 2 different flavors. Tried it with a full magazine and none of them compressed or expanded.
the awesome part....I hit the steel target at 200 yards, off hand on the 2nd shot with the .45-70 hahahaha. And here Terry is making fun of it for having no range!
See it out there?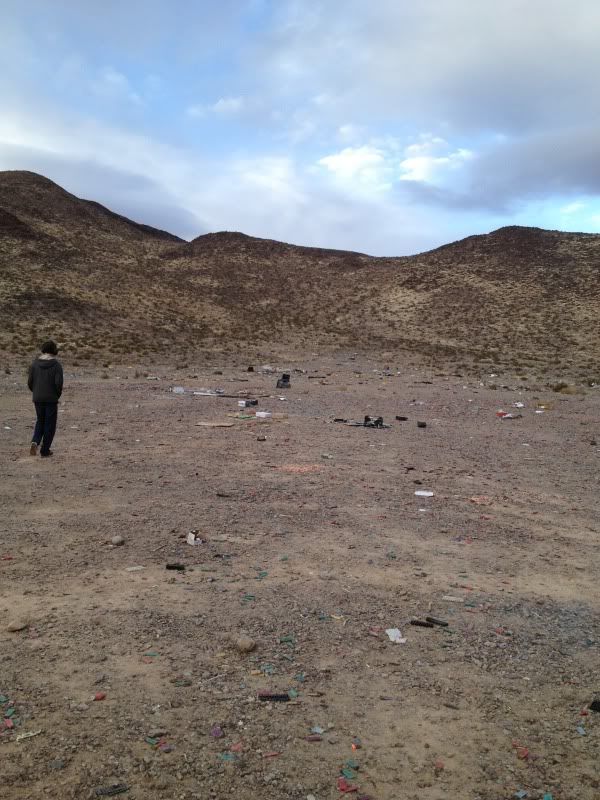 No?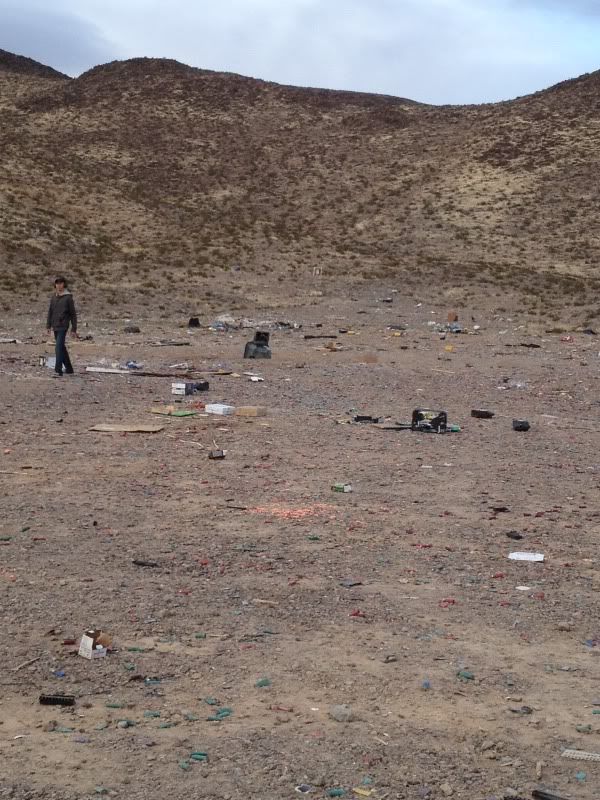 How about now?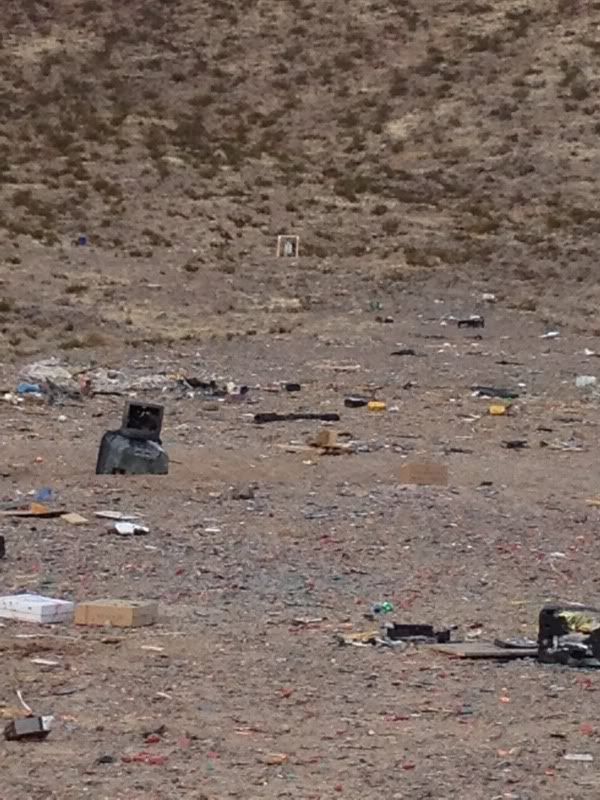 Well, I nailed it! a little off center...but not bad considering the round and the rifle and the shooter.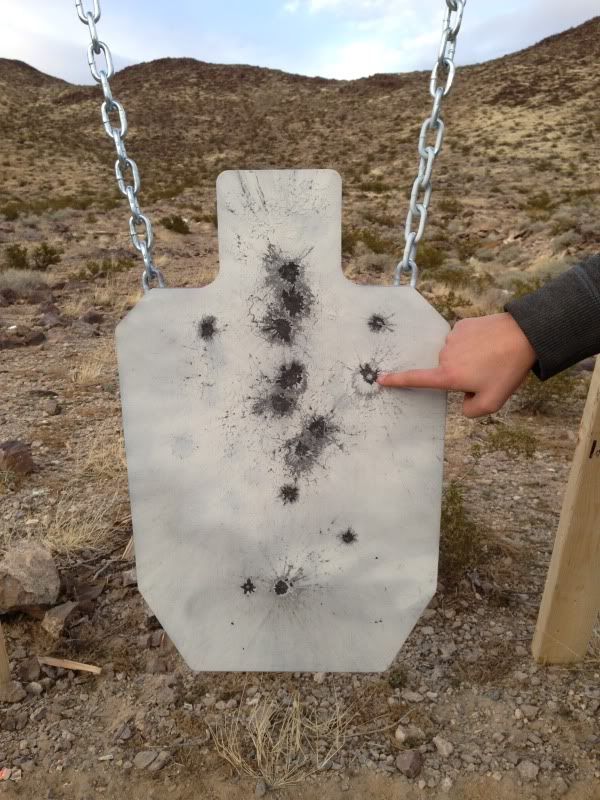 Had a fun few hours, I took my Dad shooting. I feel like this is a passtime a lot of kids had, but it wasnt until I was 25 years old that I had the opportunity to go shooting with my dad, haha. We never had guns, i mean, we'd shoot around with the pellet guns and all, but still. He's never owned any guns or anything, pretty decent shot with everytihng I've handed him.