Movin up in the world, we now have room for 2! If anyone wants to just come sit around the seats are really comfy!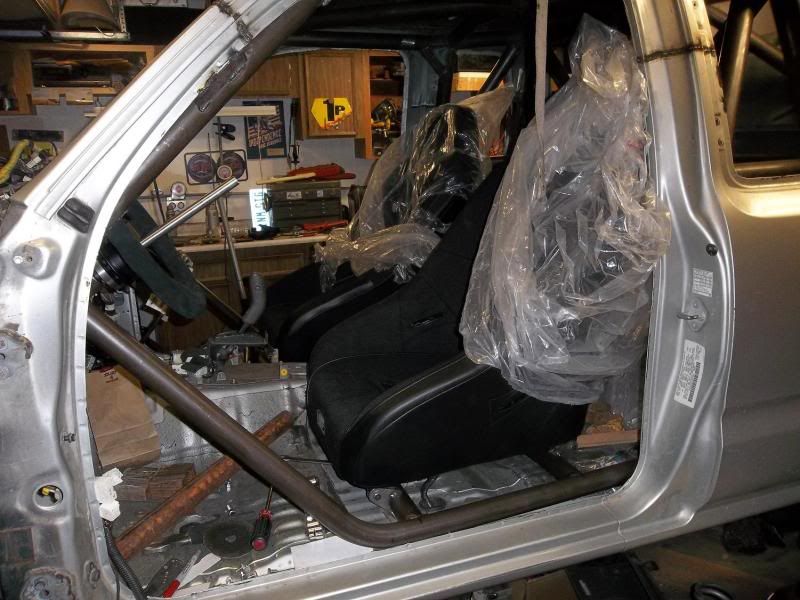 and a steering wheel to hold on to also!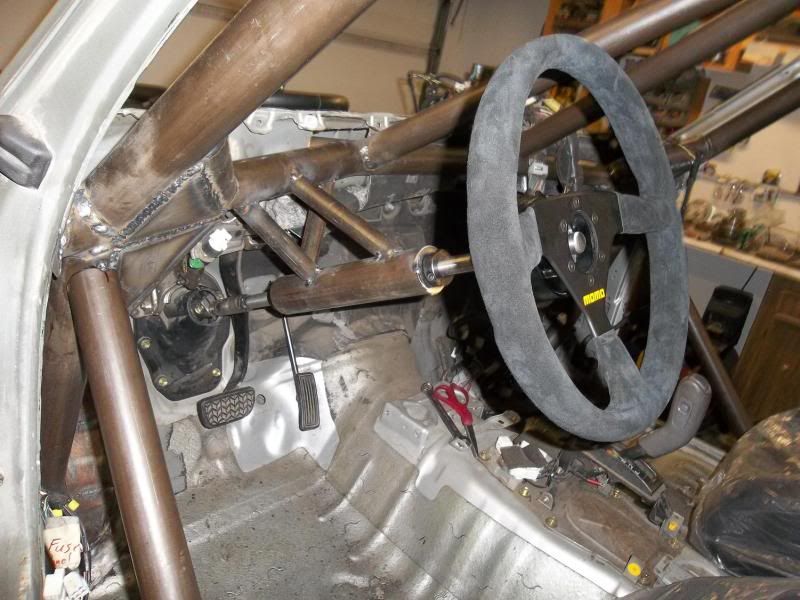 Everything is tacked in place and set where I like it but I'm not going to do any finish welding till the end in hopes that by chance Jason can get out here to sit in it and give the thumbs up. That way it'll be easy to move around if he doesn't like the feel of how it's laid out.
Moving onto the shocks next I think since we don't have the peddle assembly yet to install and I'm holding off on fitting the dash till those are in.