As you have probably discovered, there are not many trails in the Palm Springs area. There are some trails in the Santa Rosa Mountains between Palm Desert and Idylwild. You can get information about those trails at the San Jacinto National Monument Visitor Center on Hwy 74 at the south end of Palm Desert.
Since you're headed back to Phoenix on Sunday, you might consider these two trails in the mountains east of Indio.
1. Coachella to Chiraco Summit. Starts at Dillon Road and Fargo Canyon Road (2.2 miles north of I-10 exit 146). The trail runs roughly parallel to I-10 to exit 162. You can get on the freeway and head home, or continue on Powerline Road, Box Canyon Road and Pinto Road to get on the freeway at Chiriaco Summit (I-10 exit 173)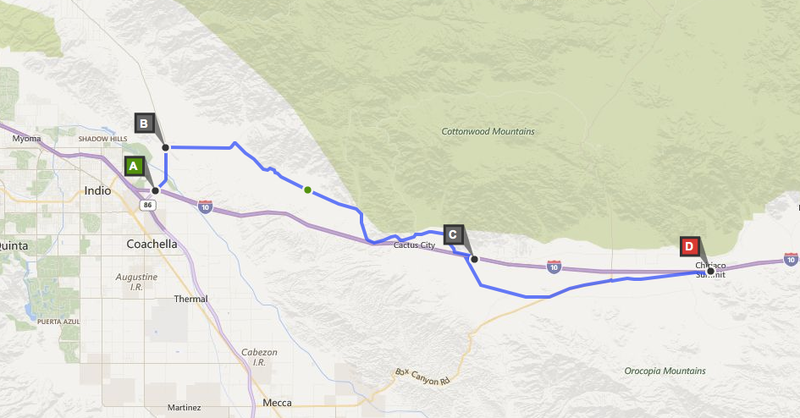 2. Red Canyon to Bradshaw Trail to Red Cloud Mine Road. Start at Chiriaco Summit (I-10 exit 173) head west 1.5 miles on Pinto Road to Red Canyon Trail. Head south on Red Canyon Trail 12 miles until you reach the Bradshaw Trail. Head northeast on Bradshaw Trail and continue northeast on Summit Road until you reach I-10 exit 182 (about 15 miles).