Met Curtis,Chris and his wife and lorie and one of her posse members today.
Gorgegous day lots of fun. When the girl in the Barby Jeep out wheels the crazy YJ guy in his new full everything automatic limo, it just has to be good day eventhough Ken didn't get to drive at all.
Curtis found us a bunch of stuff to play on and it was a hoot to hear Barbie girl hood and holler everytime she tackled another ledge. You go girl and your friend in the LJ is a hoot to watch also.
Other than a popped bead it was just a walk in the park and a fun one at that.
Broke out the strap once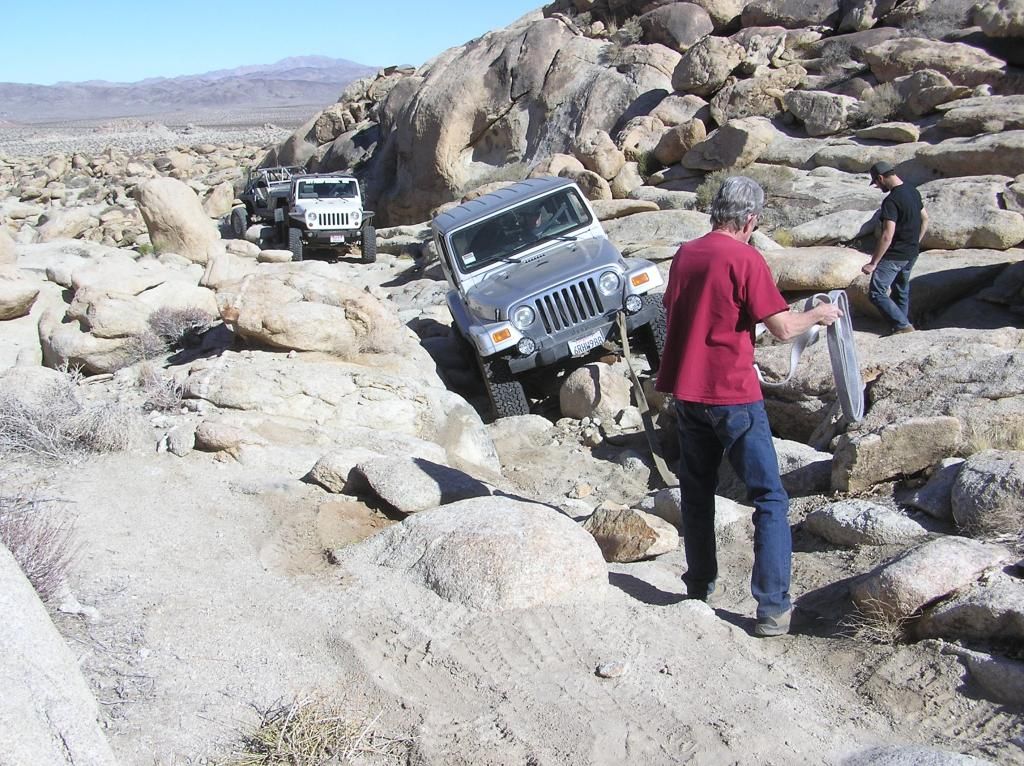 LJ open diffs jumped right up