Registered User
Join Date: Jul 2008
Location: Yorba Linda, CA (AZ born/raised)
Posts: 150
moving to orange county and ...
---
I was just offered a position in Ontario but will be living in Yorba Linda (my girlfriend is going to law school in Costa Mesa so it's in the middle). The only person I know out there is her so if anyone goes on any runs please pm me as I need new wheeling buddies.
Any recommendations on places to check out? Parts stores? Good mechanics? "Good" dealerships (the jeep is still under warranty so if I can get it paid for I will - haha)
Also, how well do jeeps run on the freeway - haven't seen too many out there and most that I do see are jks? I have taken it on the freeway stock but never w/ the lift/tires - want to regear and this might be the final push to do so.
Thanks guys - look forward to hopefully meeting some of you soon.
---
'05 impact orange rubicon unlimited - my dd
- re 4.5" la kit, re ds, g2 5.13s, bilstein shocks, currie hd steering, 35" km2s on cragar soft 8's

'81 cj-5 - being restored w/ dad - keeping the 151
Registered User
Join Date: Aug 2010
Location: Chesapeake VA
Posts: 512
Keep it fast since the cops don't even look at you until you are over 75MPH. And that's just to see if you're breaking 85. Keeping up with traffic will be a b!tch sometimes. Things are fast there. Just not during rush hours. As for wheeling it's close to the same as your AZ spots. Not too gnarley. No good shop hook ups but if you want a great steak hit up Tony's Spunky Steer. It's just off Van Buren and the 15 out there in Riverside or Ontario. Can't remember exactly. Get the "Stockyard" and get it cooked just under what you like. The plate is sizzling so it cooks a little more in front of you. SOOOO GOOOOD!!! (I actually grew up in YL and frequently return there. Just got back to VA from there yesterday) And enjoy the In-N-Out for all of us that can't.
---
'88 YJ with SOA and SYE and a bunch of custom crap from BWF in Chesapeake.
'97 XJ on 8" lift, double triangulated rear, long arm 3 link front, Eaton/60 with 5.14 gears.
Registered User
Join Date: Aug 2008
Location: Socal
Posts: 1,221
Check out Cleghorn rd, east of the I-15 in the Cajon pass. Big Bear also has nice trail. Pic-a-part in Ontario is the local junk yard and has a few jeeps. Welcome to OC!
Registered User
Join Date: May 2006
Location: Yorba Linda, Ca
Posts: 320
I am in Yorba Linda too. Best dealership is Donavee in Placentia by far.

Check out myjeeprocks.com for a more local base of jeepers.
Web Wheeler
Join Date: Jan 2006
Location: Los Angeles CA
Posts: 1,132
I don't have a problem keeping up on the freeways, cops rarely stop you. They are mostly after sports cars going about 80. As long as you keep it under say 75 your fine. Your biggest thing will be the traffic. We are going to big bear sept 11th. That's pretty near you, so pm if you want. Here's the link.
http://www.jeepforum.com/forum/f262/...-trip-1081574/
Registered User
Join Date: Feb 2003
Posts: 2,608
You'll be close to me. Welcome. Let me know when you want to regear. I know a few guys who do gear work.
Just went up to Big Bear last weekend to run John Bull. I rode in my friends' LJ. It did very well. But damn that belly pan!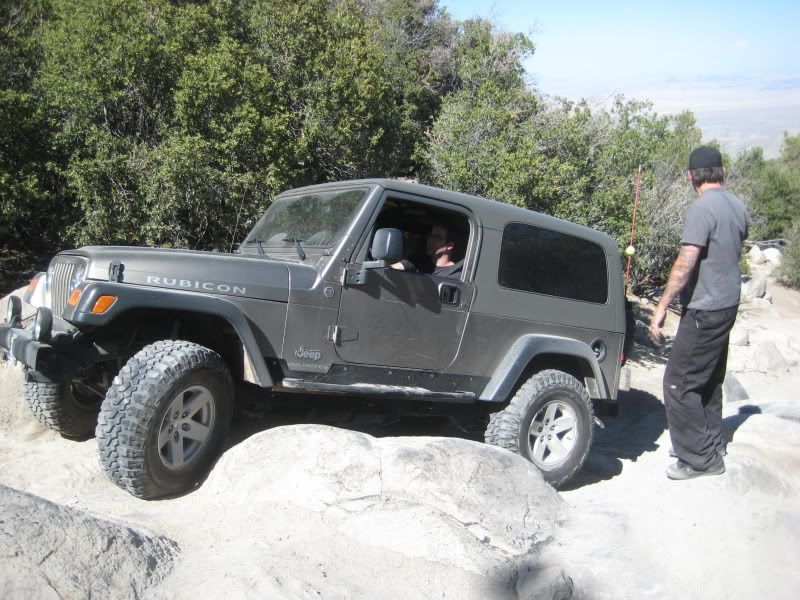 Currently Active Users Viewing This Thread: 1

(0 members and 1 guests)
Posting Rules

You may post new threads

You may post replies

You may not post attachments

You may not edit your posts

---

HTML code is Off

---