Registered User
Join Date: May 2008
Location: Redondo Beach
Posts: 2,277
Sorry it took so long everyone, but here are the pics finally.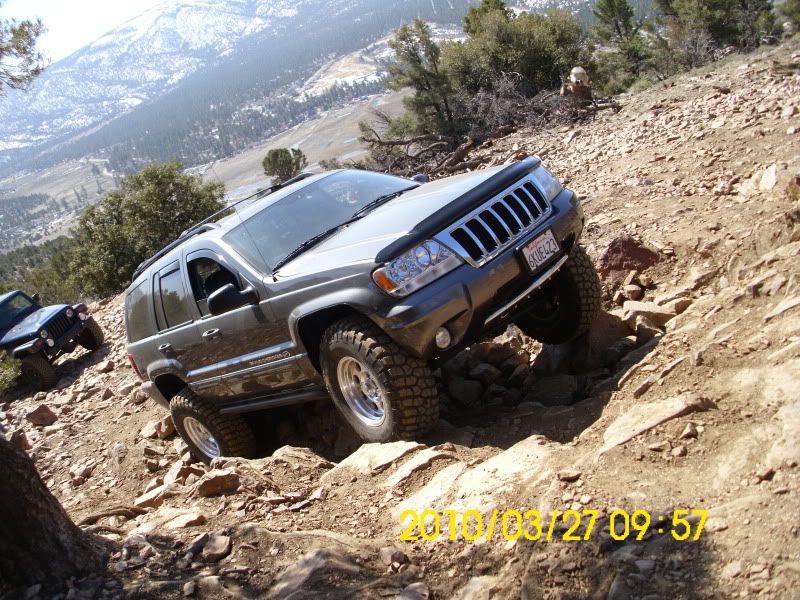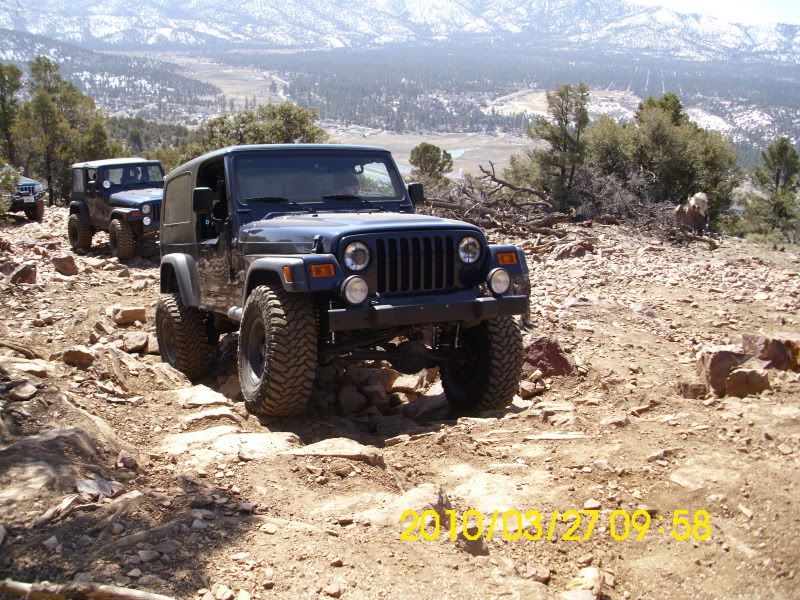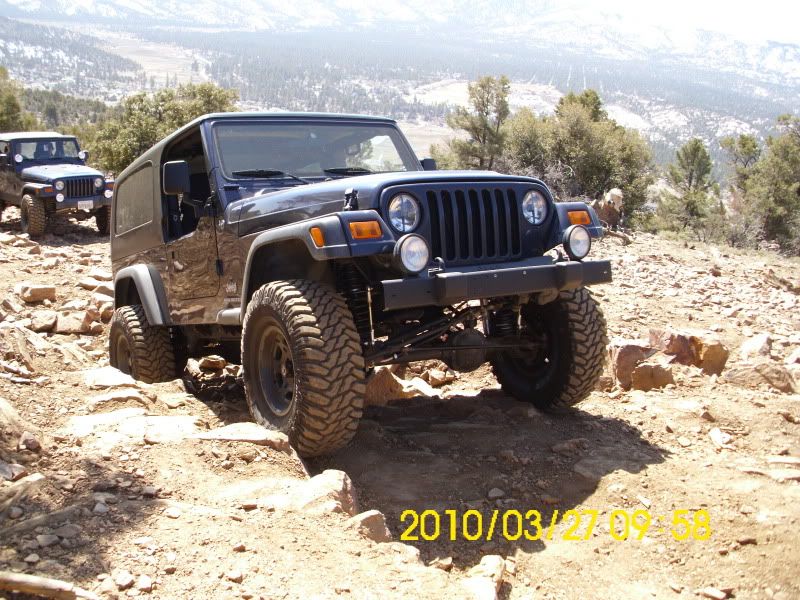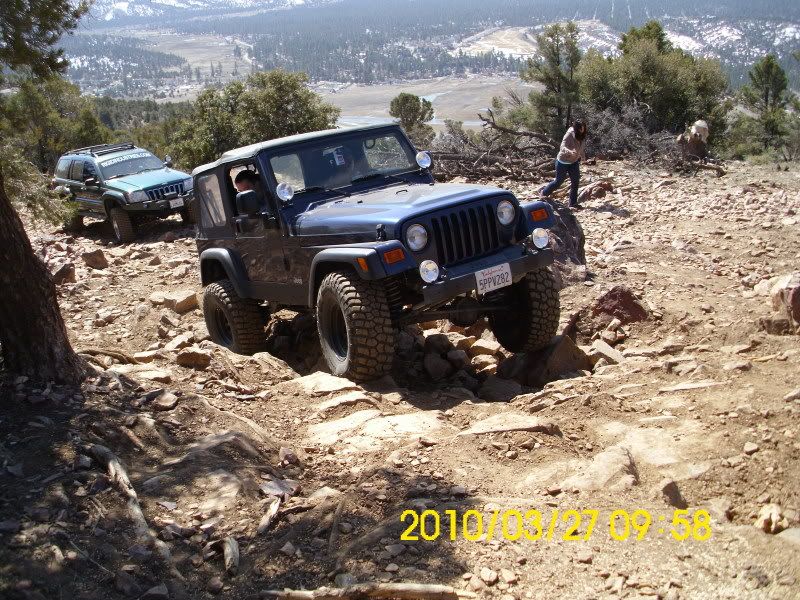 I like how Kevin's dog is poking his head out the sunroof in this one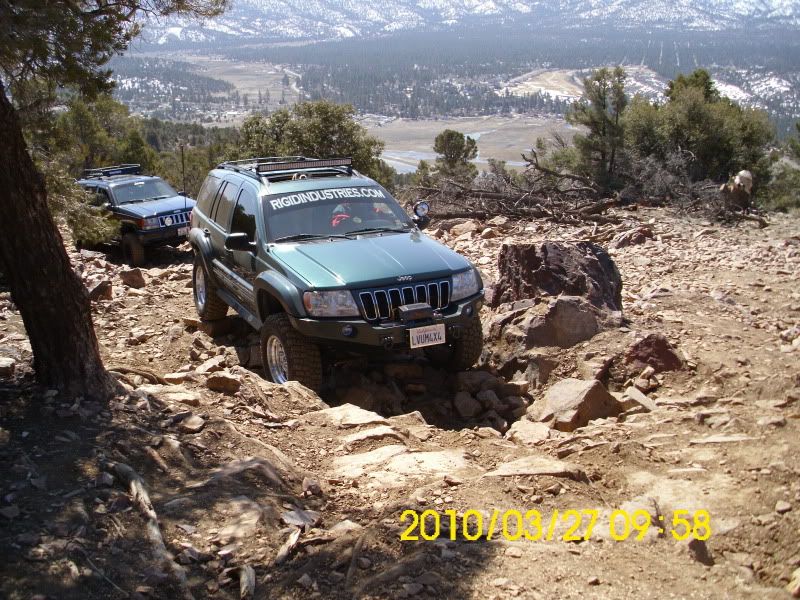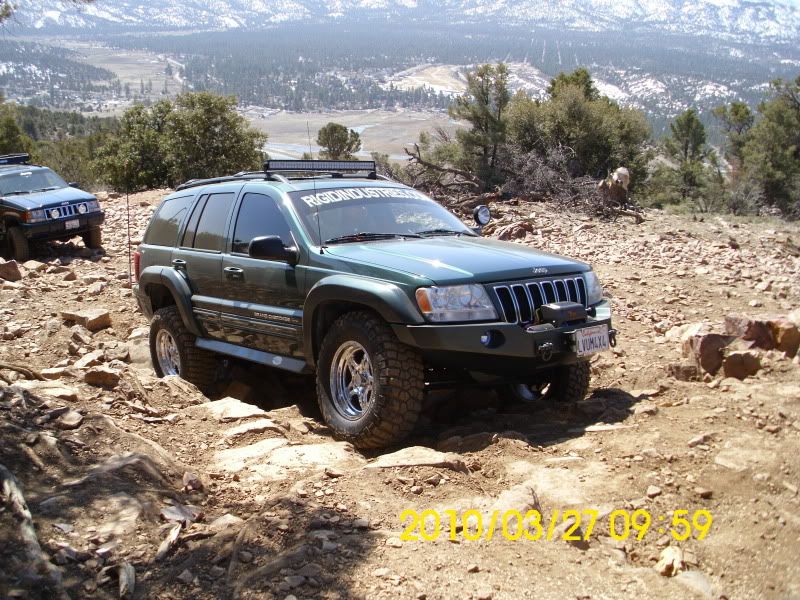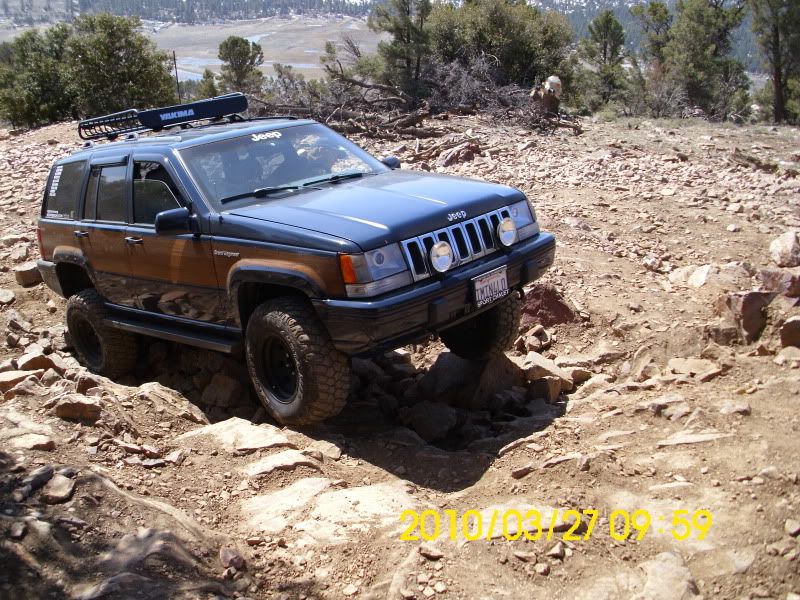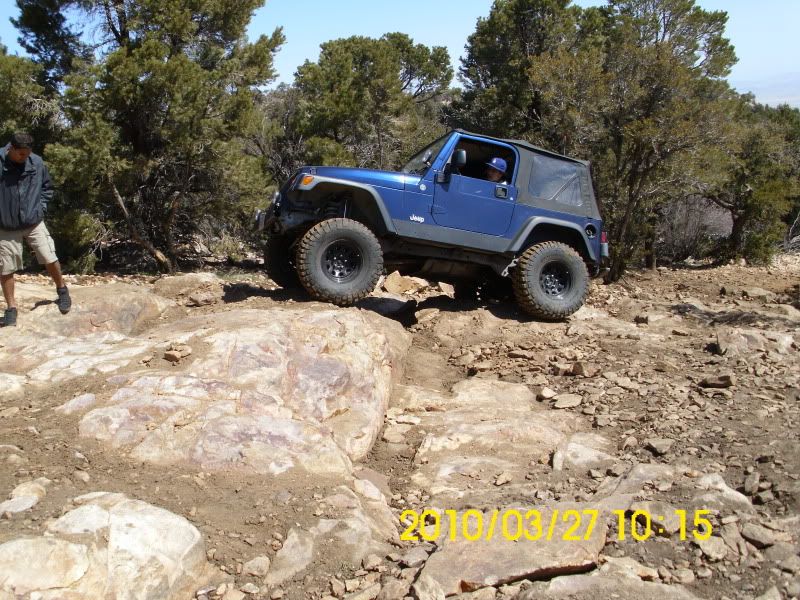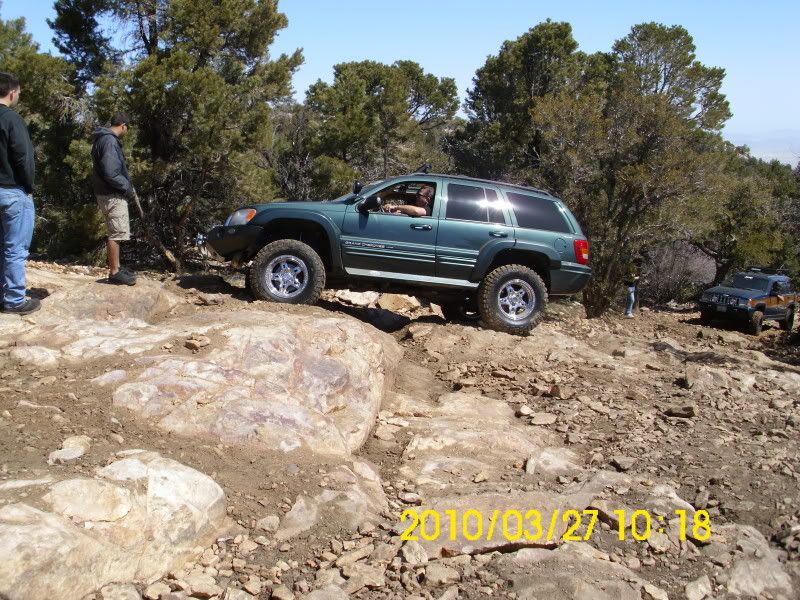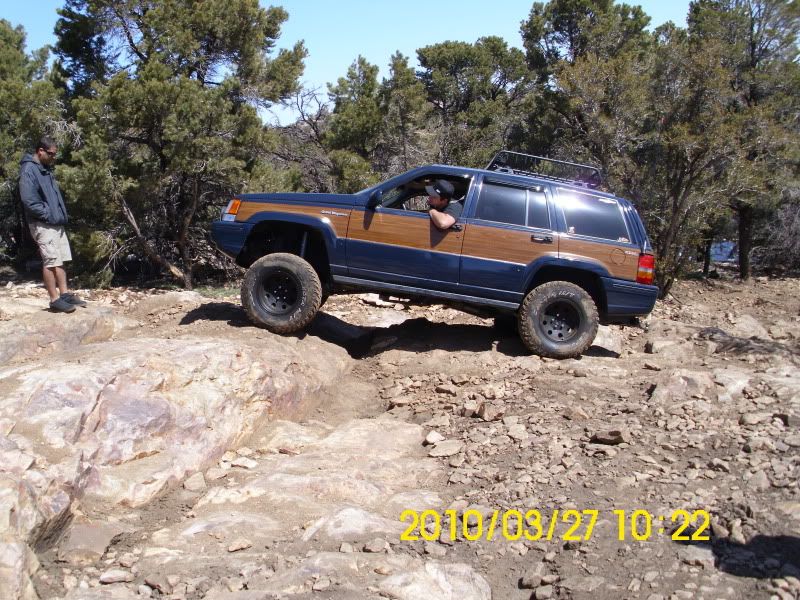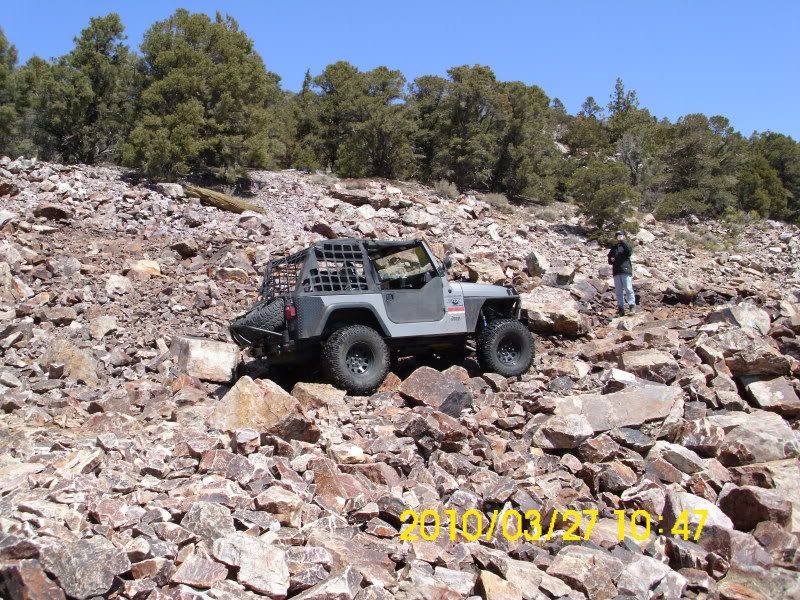 Kevin's front spring is about to pop off in this one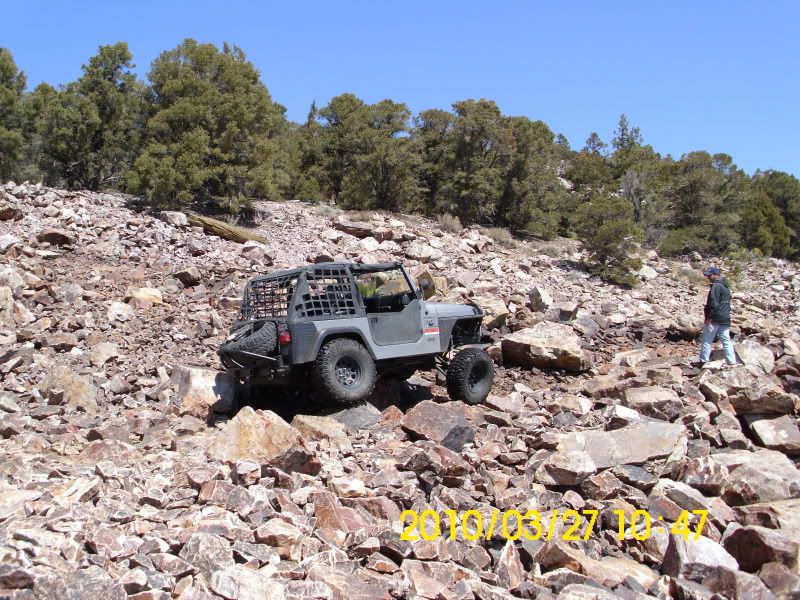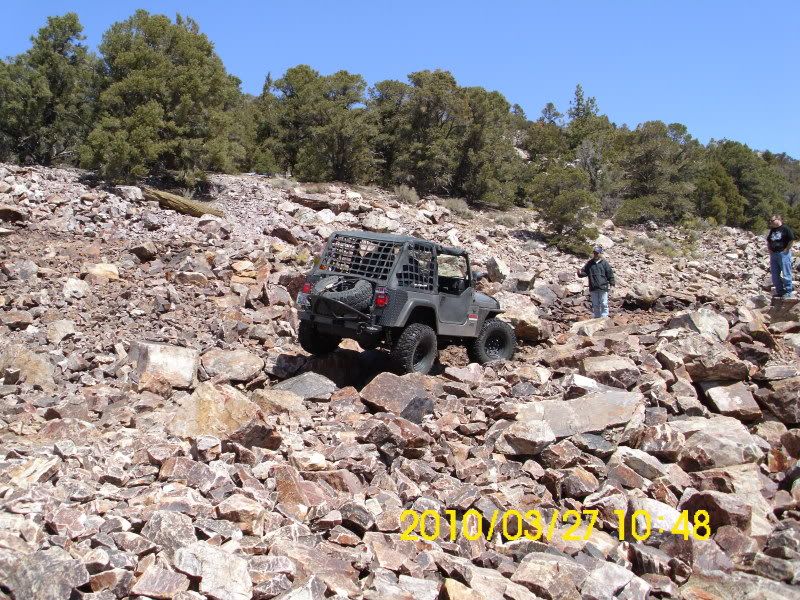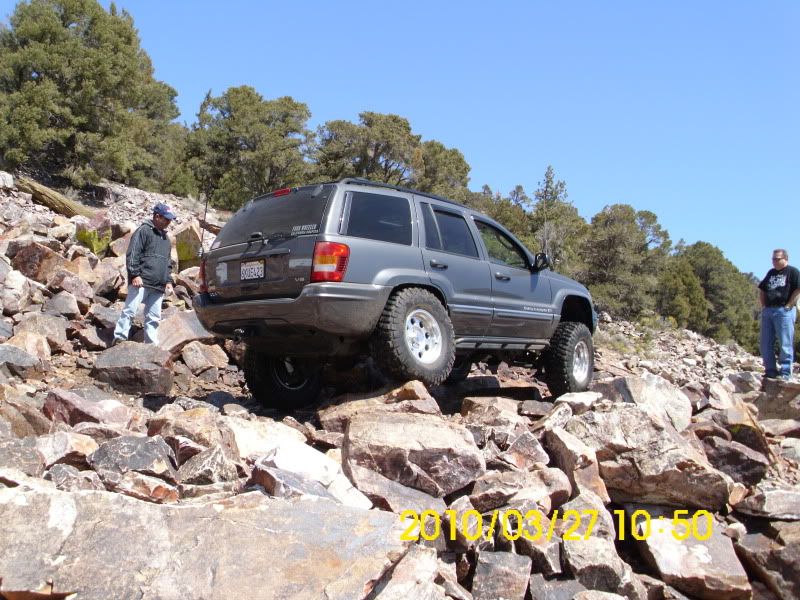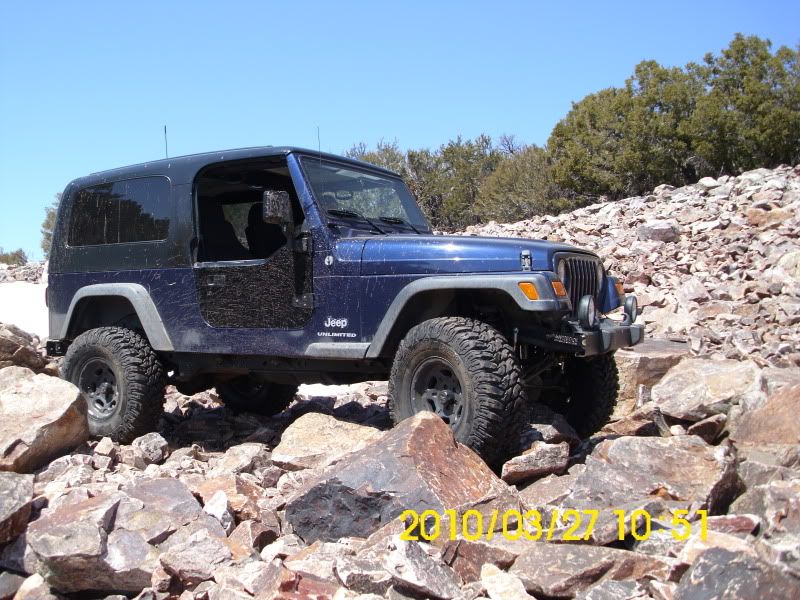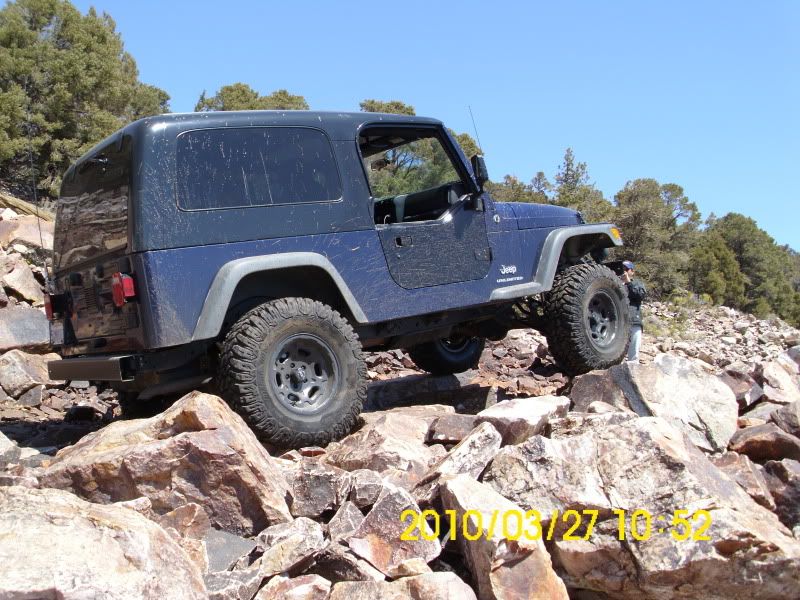 ---
-Justin
Registered User
Join Date: Aug 2008
Location: SloCal
Posts: 9,013
That look's like it was a great trip. Nice pics!
---
Betcha' wish your girlfriend was as dirty as my Jeep!
Zombies hate fast food.
Hang on! This is gunna' be a thrill ride of geriatric proportion!
RJC#512
Registered User
Join Date: Aug 2006
Location: SoCal
Posts: 388
Me too Marco!... I would've like to have gone!
HINT-HINT-----
I went up alone few weeks back, met two guys up there around 2N71 (going towards Holcomb). We were trying to get over to 3N16
without chains!
As we're going up (now Hanna Flats, via Fawnskin), we met another solo Jeeper coming down, he'd turned around further up the trail since he too was alone- and without a winch.
Well, we all agreed!... Strength in numbers!!
5min later. Oh yeah, the first two guys, they were driving an 07 4door F250 long bed, with an 8"lift... So yeah, with me leading the way, off we go.
fast forward...
Ford stuck, we tried getting him out for hours, finely gave up. Jeeper behind us took him back down to Fawnskin where he rented this six wheeled thing from "Big Bear Off-Road Adventures" @ $200 an Hr.
After caving in the whole drivers side (front to back) of this beautiful truck all said was "Dinner's on me!
Fun times!
before it got ugly
---

o6 LJ see profile...

Registered User
Join Date: Dec 2009
Location: Orange,CA
Posts: 1,036
I know it's a big truck but...really if he had tires any any sense he shouldn't have any problem going through anything less than 24" of snow unless it's on slick rock...which..well that stops everything ice on slick rock = skating rink
---
"People most often miss opportunity because it is dressed in overalls and disguised as work." Thomas Eddison

2002 Apex Jeep TJ Lifted, Locked, geared and ready for more
Registered User
Join Date: May 2008
Location: Redondo Beach
Posts: 2,277
I'm definitely wanting to run this trail again this summer. The plan was gold mtn to jacoby canyon but we never even completed gold mtn. A few more weeks and it should hopefully be cleared. It just snowed again last night.
---
-Justin
Currently Active Users Viewing This Thread: 1

(0 members and 1 guests)
Posting Rules

You may post new threads

You may post replies

You may not post attachments

You may not edit your posts

---

HTML code is Off

---