I too am holding another door that would work for the back door. I have several pieces of 1/4 inch plexiglass,
and at least one full sheet of 3/4 plywood for roofing. Along with some 2X6, and 2X4's,
I think when we get some "period Lumber" from the old coops, we will have some materials for a start on renovation of the place.
My great hope is like Dave has said, that when someplace is maintained to some degree, folks will leave it alone, and respect the historical nature.
Now...If folks would also respect and not vandalize some of the "dugouts" up in Bonanza Gulch, and take pictures,
and only leave foot prints at some of our heritage that is being lost. I guess I am sounding like a "tree hugger",
But that is not my intent. I want to see folks respect and treasure our history, and our heritage. Fencing or blocking access
does not make something valuable. Seeing it for it's historical place, and imagining WHAT it took for people to survive out there is.
I also would love to go back and look for some minerals that used to be open for prospecting, and collection.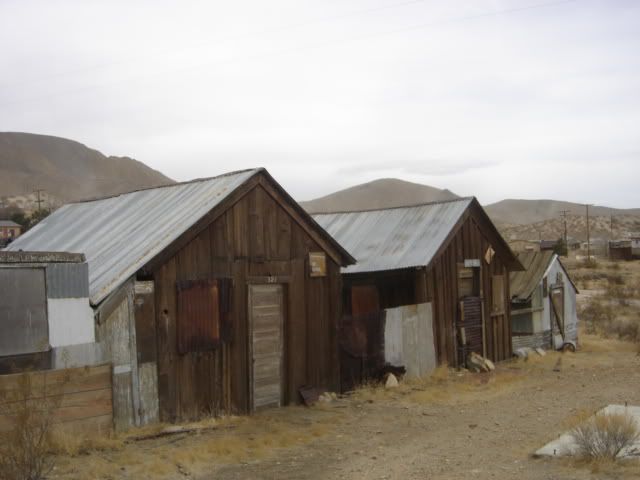 AND OF COURSE THE BEST SEAT IN THE HOUSE!!