TSF Snow Run 1-20-08
---
I took the Jeep up to Brown's Camp today to see about finding some snow. That wasn't a problem!! We headed up to the top and ran the trails on Firebreak 5, which are a bit more interesting when covered with the "white stuff". We were up there with a few other local folks. One person was in a very stock TJ with 28" road tires on it... He was having problems most of the day (I know....hard to believe that "slicks" don't climb up snow covered hills).
We got all the way up to the Crushers and the snow was really deep...it swallowed one guys 39.5" tires like they were nothing. Anyway...here's a few pics I took of my Jeep while waiting for other folks to get unstuck...oh, and I also got to winch another full sized ford out of the ditch. This guy was a crew cab F-350 on 35's... He was really good at digging holes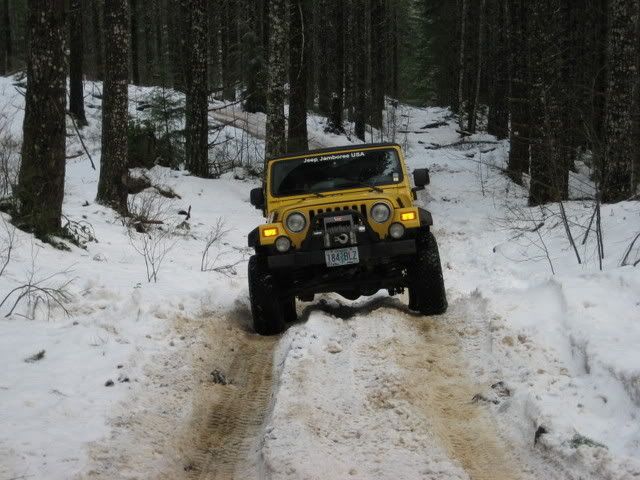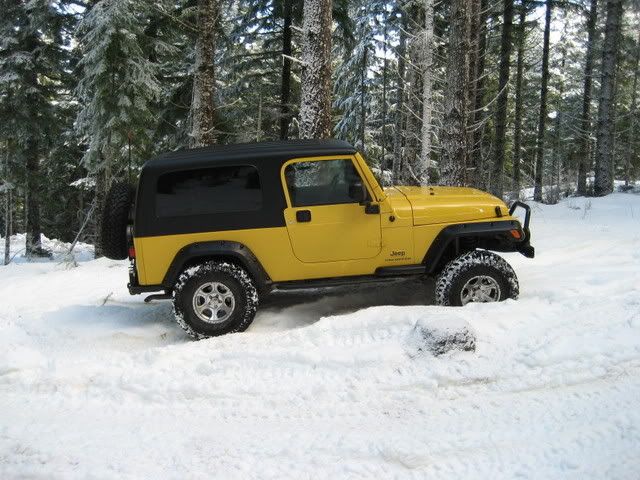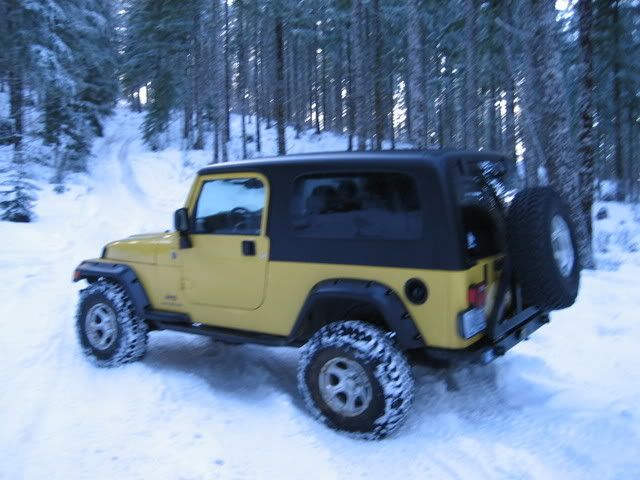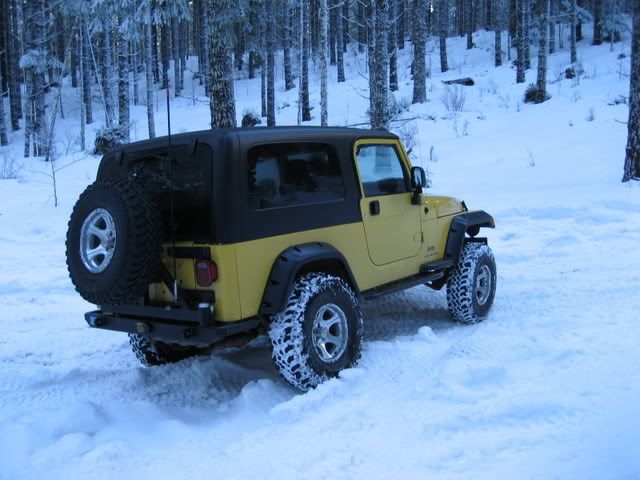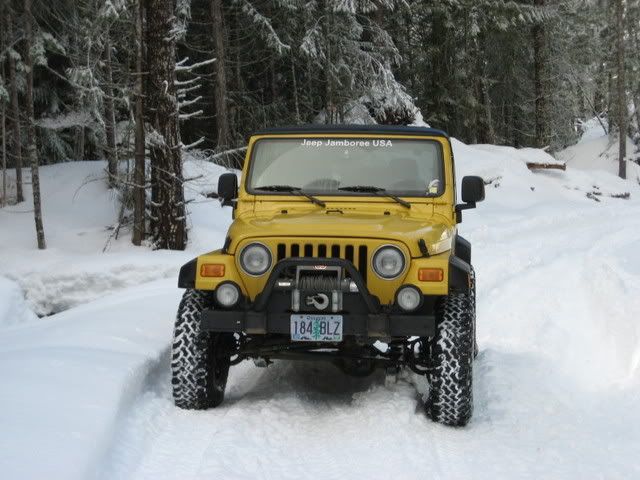 ---
'04 Solar Yellow Wrangler Unlimited: 3.5" RE Superflex w/ RE Monotube shocks, 33x10.5 BFG MT's, Warn XD9000i winch, Jeeperman Trail Skids & Rear Bumper/Tire Carrier with 1/4 Panel Guards. Skid row engine skid.
NW Quadriders ATV Club