Word for the day......
WET
I rolled in to the empty lot on 15th and Main in Vancouver just after 8am, and immediately started setting up my E-z-Ups... I knew it was going rain all day, and I had to make sure to protect my gear. Extra precaution was taken and I threw a tarp over the two awnings for good measure.
By the time I finally finished getting set up, the perimeter of the lot had already started to fill in.
It didnt take long before all the vendors were set up, and the lot was nearly full. Despite the horrid, relentless, rainy weather, there was a LOT of support. The event was planned and organized in less than six weeks, and you never would have been able to tell.
Concessions and raffle were set up in record time
And the guys from Northwest Offroad Outfitters started cooking right away:
The list of vendor support was a mile long, ok well not really but impressive none the less.
Tread Lightly! was of course represented
Lance Corporal Fender with the United States Marine Corps was there with Toys for Tots... we made sure the little Ford Ranger he drove in was nearly full of toys when he left. LITERALLY.
(that can you see next to him was filled and emptied SEVERAL times throughout the day)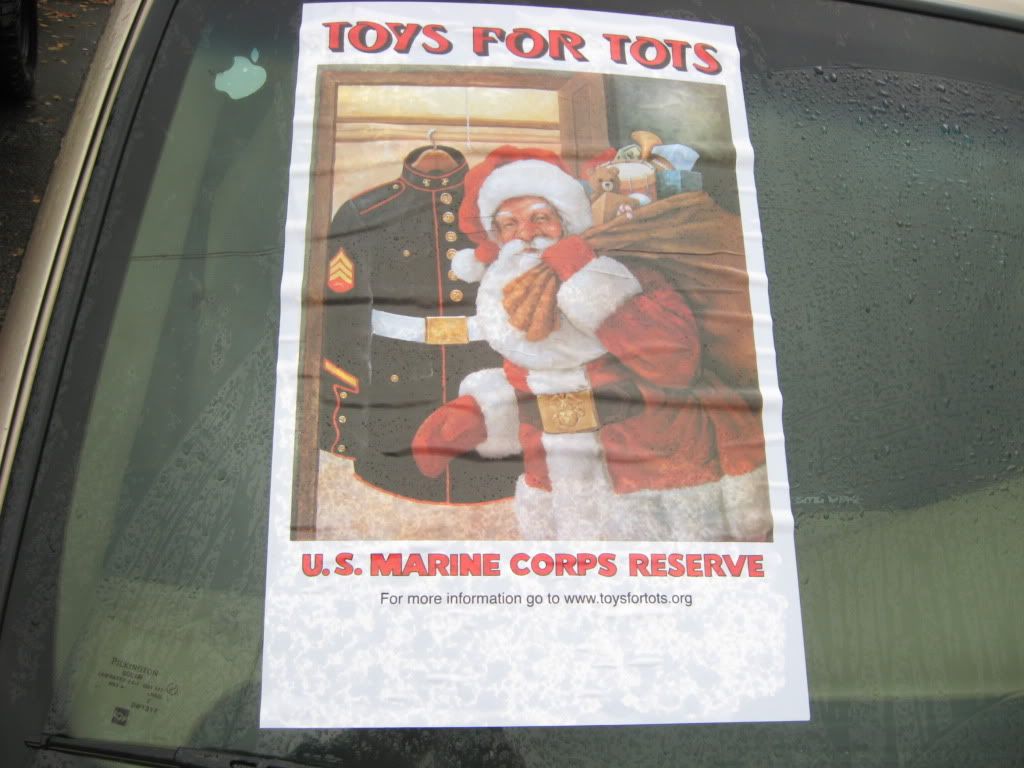 A group called "A Line In The Sand" was there, their mission is to prevent the closure of nearly 62% of Oregon Coastal Offroad Trails by the government.
Please contact them at
Stripedpandora@hotmail.com
if you would like to help support the cause, or PM me and I will send you a PDF of the signature letter that will be submitted en masse to help prevent any further trail closures.
Jones Creek Trail Riders were also there to show support and get their message out... these guys are doing some good stuff, and can use some support as well. Visit
www.jctra.org
for more info
A good group of people putting out some excellent products were there as well.... please visit
http://www.safeworker.com
and check out the awesome anti-fatigue floor mats they have...seriously...these things are awesome. The gave away a TON of them throughout the day, and every one was clammering to get their hands on one. The icing on the cake?.... they're out of Gresham, ....doing their part to abolish the bad rep associated with the name.