Registered User
Join Date: Jul 2009
Location: Vancouver, WA
Posts: 61
Took a run up to Larch Mountain
---
My daughter is home from WWU for spring break so we took the Jeep up to Larch Mountain for a little puttin' around. Ran into a little snow as well as a pretty intense snow/hail/rain squall on the way back down the hill.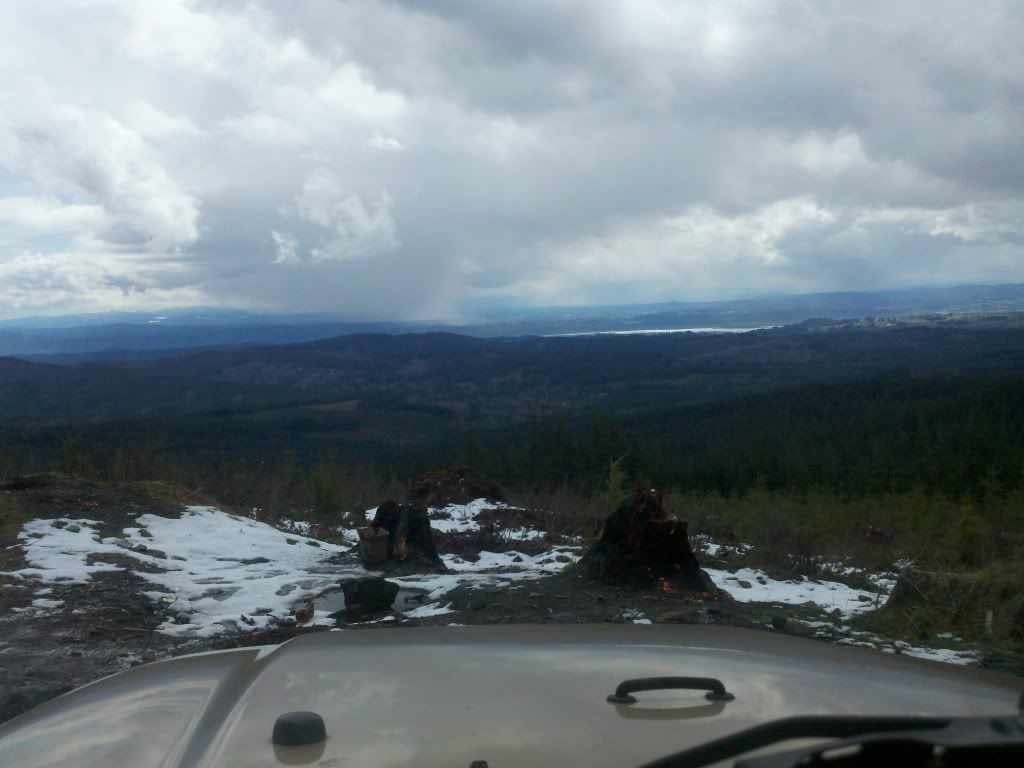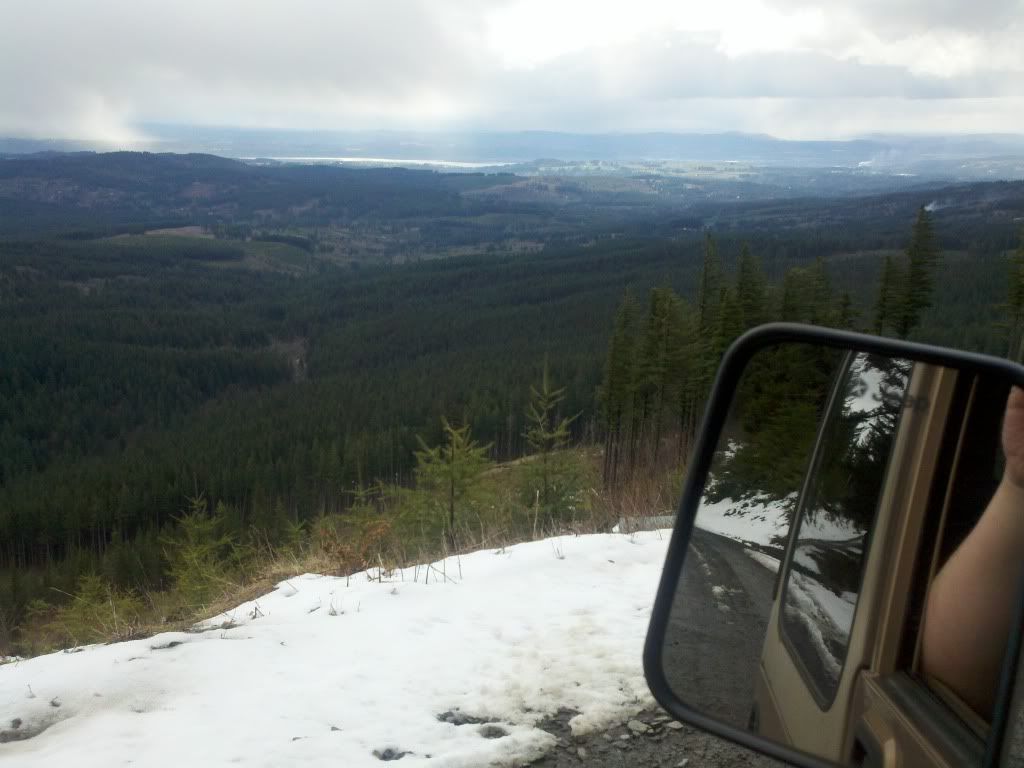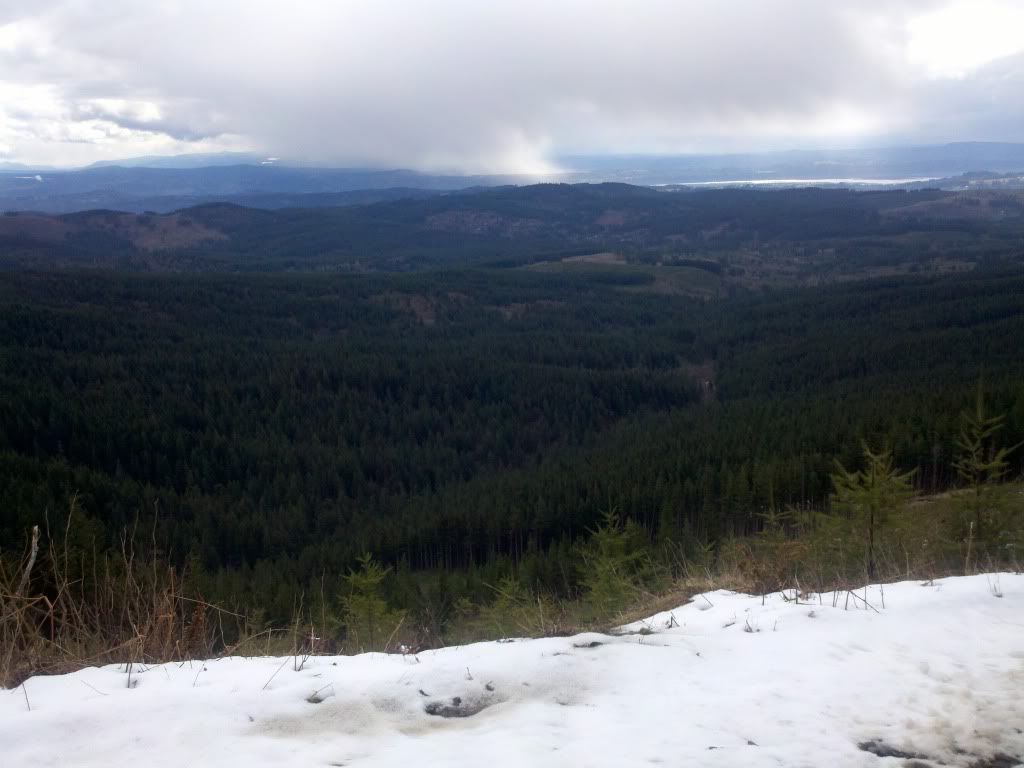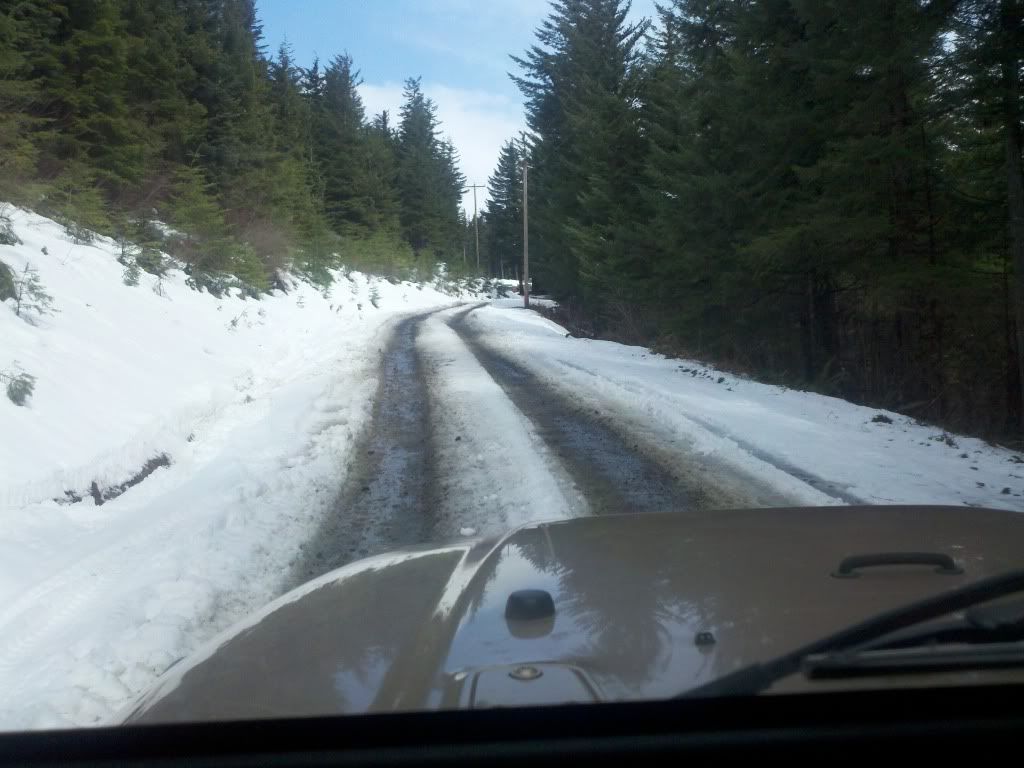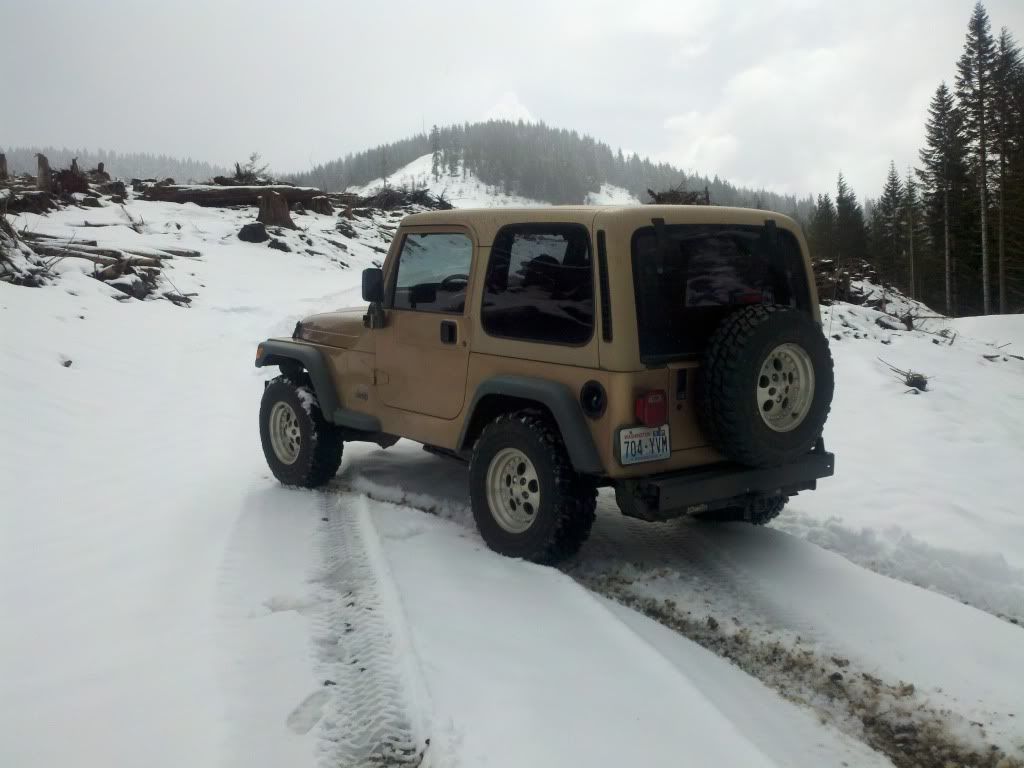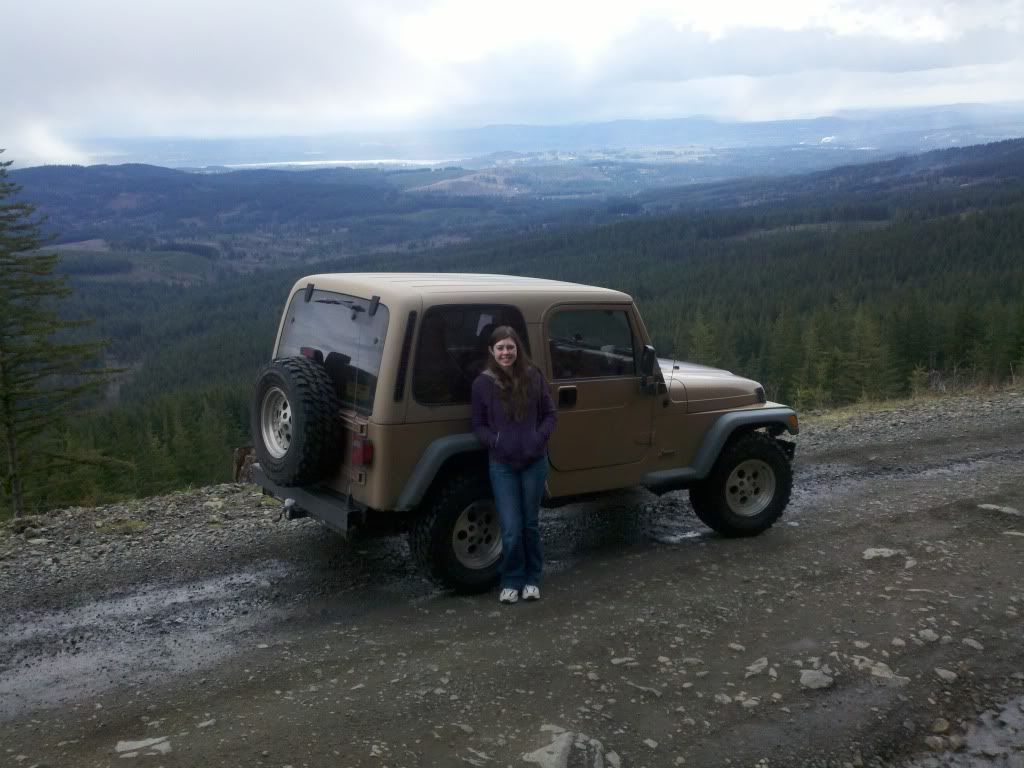 Registered User
Join Date: Sep 2009
Location: usa
Posts: 89
That looks like a blast!
My better half is taking a week-long vacation to Texas to visit family and friends, and she's taking our two youngest. That leaves me with a bit of free time. And I have a good family friend who is back for two weeks from Iraq who wants to get out and do some wheelin.
If you have the time, and want to go, let's see if we can arrange it. We could either do Larch Mountain (you lead, I've never been there), or run the power lines at Brown's Camp. Here's what that looks like: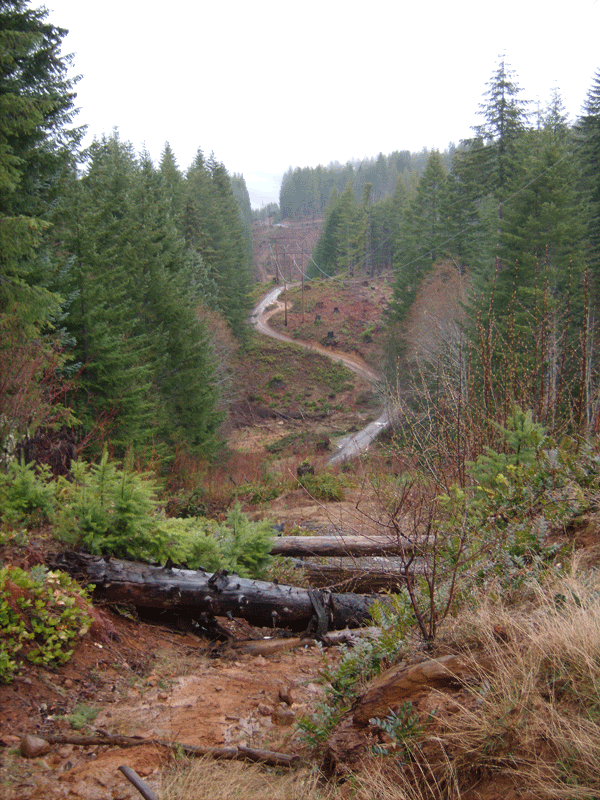 The power lines trail is pretty easy, but some of the side trails get more technical. Nice thing is, there are trails for every rig there. On the downside, it's about an hour drive, and gas is getting expensive. I imagine Larch Mountain would be closer, and just as scenic.
Anyway, there it is. Cheers!
Cheers!
---
1997 Jeep Wrangler, 3.25" RC SL, 33" x 12.5" D!ck Cepek Crushers on 15" Black Rock Series 909 Type D's, Rokmen Mercenary Rock Sliders, and Flattie Fenders by Modern Classic Enterprises
. . . . .
Even in nature, it's considered bad form for the parasite to devour the host.
. . . . .

To view links or images in signatures your post count must be 10 or greater. You currently have 0 posts.

Registered User
Join Date: Jul 2009
Location: Vancouver, WA
Posts: 61
I only ran main/logging roads while I was up at Larch. I don't think the trail system opens for the season until late April or early May. But the scenery was nice.
Registered User
Join Date: Mar 2010
Location: Vancouver, Washington
Posts: 10
I went up to Larch a few weeks ago when it was snowy. Man what a mess, there were trucks getting pulled out everywhere.
Registered User
Join Date: Jul 2009
Location: Vancouver, WA
Posts: 61
Yeah, there were a few people up there doing stupid stuff and getting stuck in the snow. But they were mostly people in cars and 2wd trucks. The deepest snow I ran into was only about a foot and a half deep, no problem in the Jeep as long as you don't to something stupid
Registered User
Join Date: Dec 2010
Location: camas
Posts: 45
I live on livingston practically on larch , They dont have any 4x4 trail sytems that are legal yet, allthough there

is talk of a large 4x4 camp bieng put in down by cold creek and extending up to 4 corners, a browns camp sort

of thing, and theres also been talk of a road that goes from larch all the way to battleground bieng put in for 4x4

rigs specifically, although im not sure it will happen based on my answers from dnr and cold creek hosts,

it would be pretty great, as for now dont get caught wheeling up there, they closed devils playground with big

cement blocks and have upped the fine for bieng caught in there too like 1500 bucks and the impounding of your

vehicle. they have really been cracking down on offroaders, its pretty sad, where not the problem, im up on

larch shootin or just drivin through almost daily and theres a new pile of trash or tires or some

crap everytime i go up, then they close

the 4x4 areas, and people whine about it, maybe if they cracked down on the dumpers theyd realize we werent

the problem. anyways just my little rant, larch has some beautifull views if you know where to go, pm me if you

want some sweet views/ gps coordiantes.
Registered User
Join Date: Jan 2011
Location: Estacada
Posts: 370
Yeah, it's a real shame we have to pay the price for a few duechebags. I always take the time to pick up my shells when I'm shooting and always bring a garbage bag to clean up messes people leave. Pretty hard to keep after it when they are leaving huge piles of crap though.

We really need to get all off road users to get together and at least send emails to local politicians. The tree hugging anti-everything crew is leaps and bounds ahead of us. They do nothing but back groups like Sierra Club and generally try to shut everything down from dirt bikes to 4x4's to even using horses on some trails!
Currently Active Users Viewing This Thread: 1

(0 members and 1 guests)
Posting Rules

You may post new threads

You may post replies

You may not post attachments

You may not edit your posts

---

HTML code is Off

---