Registered User
Join Date: Jul 2010
Location: Alki
Posts: 14
Lift Suggestions Please
---
So, I have a 2006 Wrangler TJ and I'd like to give it a mild lift. As it is driven by my wife often, I don't want to do anything radical or that would make it too wobbly on the freeway.
Olympic 4x4 in Snohomish has a Rough Country 2.5" kit that includes shocks and springs for $650 installed. My local Les Schwab suggested a box kit with new shocks for $750 installed.
I'm currently running 31" tires on stock 15" wheels BTW.
Any other ideas? I know there are lots of threads on this subject in other parts of the forum, but since I'm looking for local options, I thought I'd try here first.
Thanks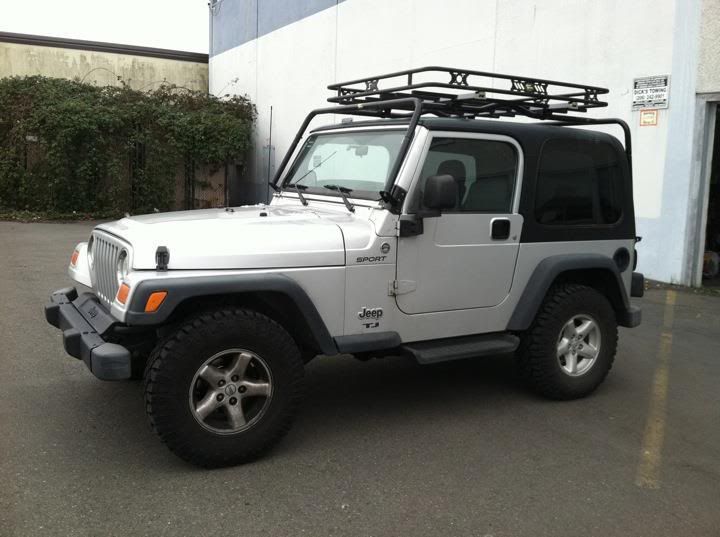 ---
Last edited by producerjohn; 07-03-2013 at

11:36 AM

.
Got Sand?
Join Date: Dec 2005
Location: Bellingham, WA
Posts: 2,657
Are you planning on staying on 31 inch tires? If not, what size is in your future?

Will you be offroading with your jeep? If so, how often?

If you do offroad your jeep, what type of terrain do you wheel on and which trails do you run?

Oh, and from what I've read on the forums, I wouldn't recommend a Rough Country lift if you want a soft ride with good handling.
Registered User
Join Date: Nov 2008
Location: Everett, WA.
Posts: 657
I had rough country on my last tj, it handled very well but rode very rough over sharp edge bumps. As far as ride OME, old man emu is the best ride there is.
---
Always bring a compass, it is awkward to have to eat your friends.

4X4XNORTHWEST.COM
Registered User
Join Date: Apr 2012
Location: Longview
Posts: 339
As Border Dave said we need more info on what you plan to do with your jeep. Also once you start going bigger tires you will need to think about gears, and axle upgrade. TJs came with the worse axle combos jeep put out. I has the LP Dana 30 and Dana 35 rear both axle are not good if your looking to wheel hard on 35's or bigger. My ZJ has the same axles and im running 35's and my ZJ is pavement only and my Dana 35 is hating life. It needs to be replaced soon. One last note adding a lift isnt the only way that will let you add larger tires. Metalcloak fender set and others like it will let you run 35's with stock suspension on a TJ.
---
1994 Grand Cherokee Daily Driver
7" IRO Long arm, 35" Cooper Discrover STT. And more

1993 Wrangler, Rock Smashing Jeep, and November 2012 YJOTM...
To view links or images in signatures your post count must be 10 or greater. You currently have 0 posts.

1.5" SOA, Stak 3 speed Tcase, 37" Swamper M16's...ALOTS of extras
Currently Active Users Viewing This Thread: 1

(0 members and 1 guests)
Posting Rules

You may post new threads

You may post replies

You may not post attachments

You may not edit your posts

---

HTML code is Off

---