Jan 18th 2012 Snow Thread
---
What a start to the day! About 3-1/2" +/- here in the Puyallup area near Clarks Creek
That's what a busted axle shaft & no ready replacement during a snow event does...talk about bringin' on the suck!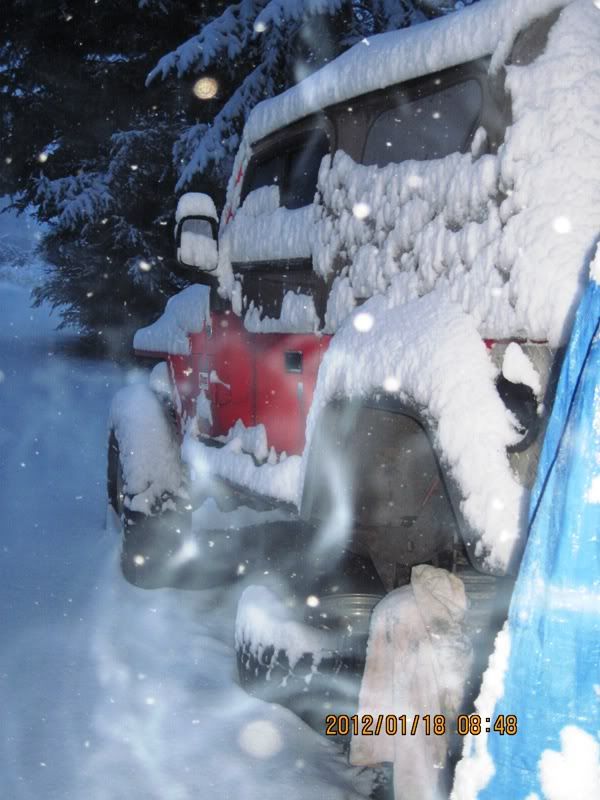 Ain't that a daisey?
Sure is pretty out, eh?
The Pacific Northwest has got to be among the most beautiful spots on the planet. We get relatively little snowfall here on the wet, west side. When it comes, it's a sight to behold, eh?