Registered User
Join Date: Jul 2007
Posts: 2,353
Impromptu; Denny Creek/Tinkham 2.20.2011
---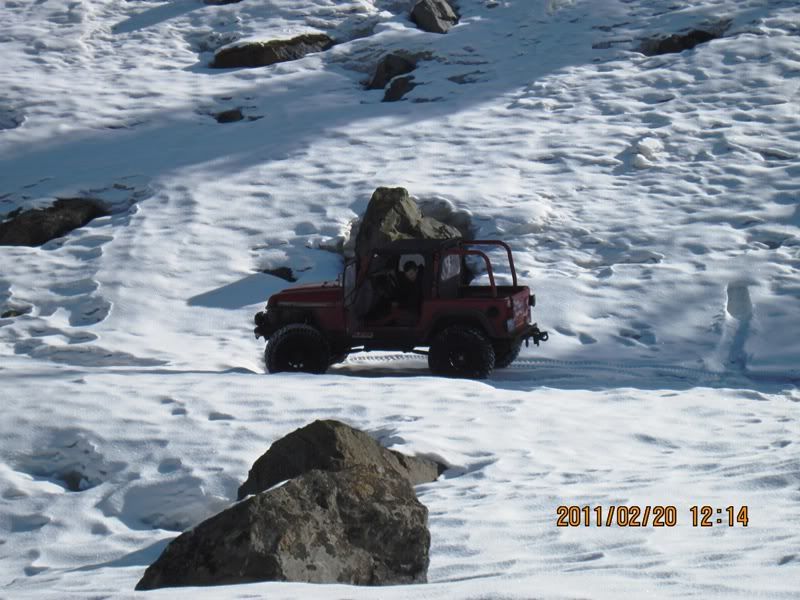 That's Kraski (sp)...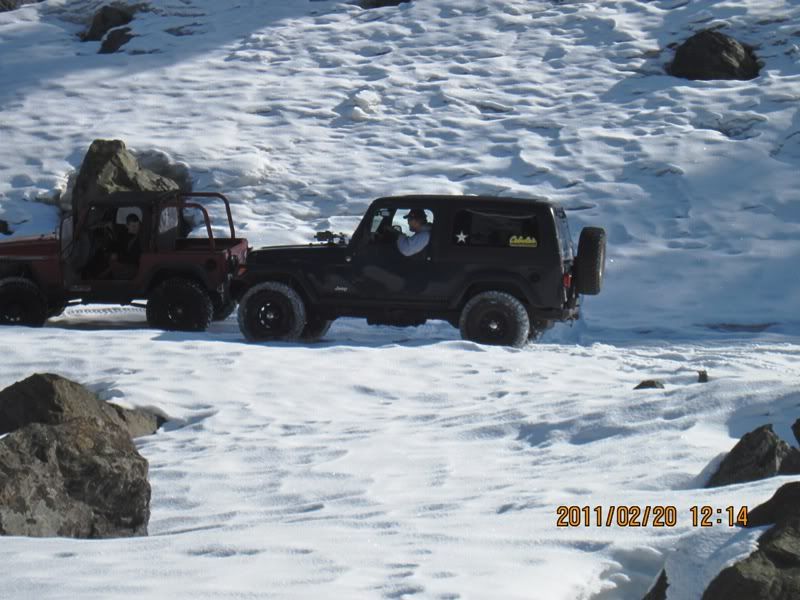 That's Matt...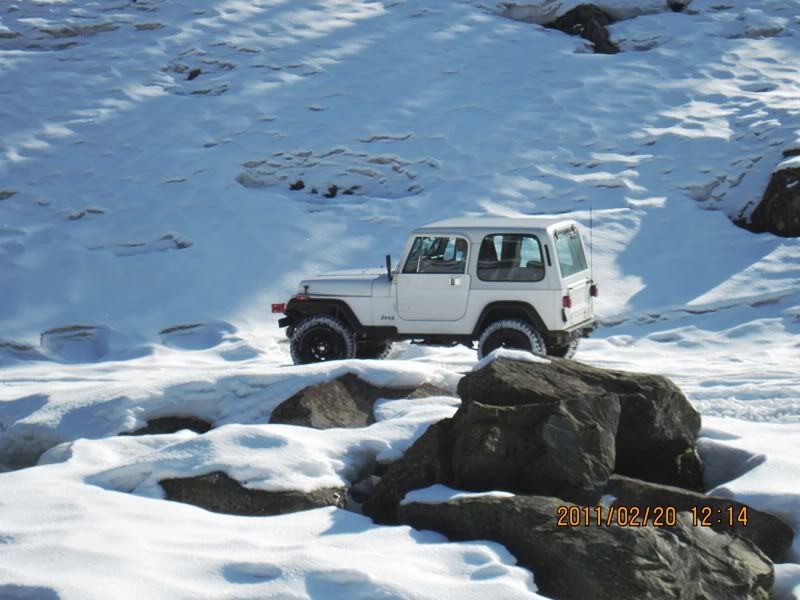 That's Sean (sp)...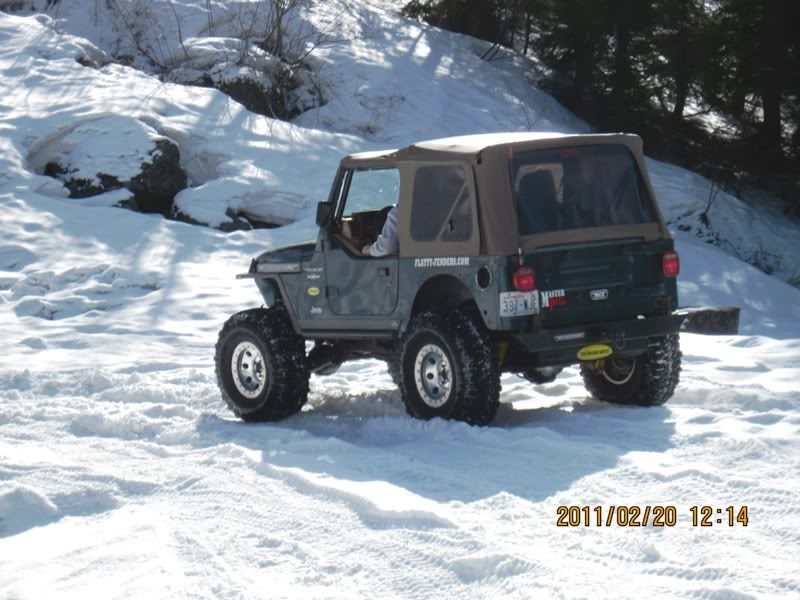 MCE Mike put the run together.
We went to Exit 47/Denny Creek. I'd only been in this area once or twice before. Both times it was solo, and I never ventured passed the bridge until today.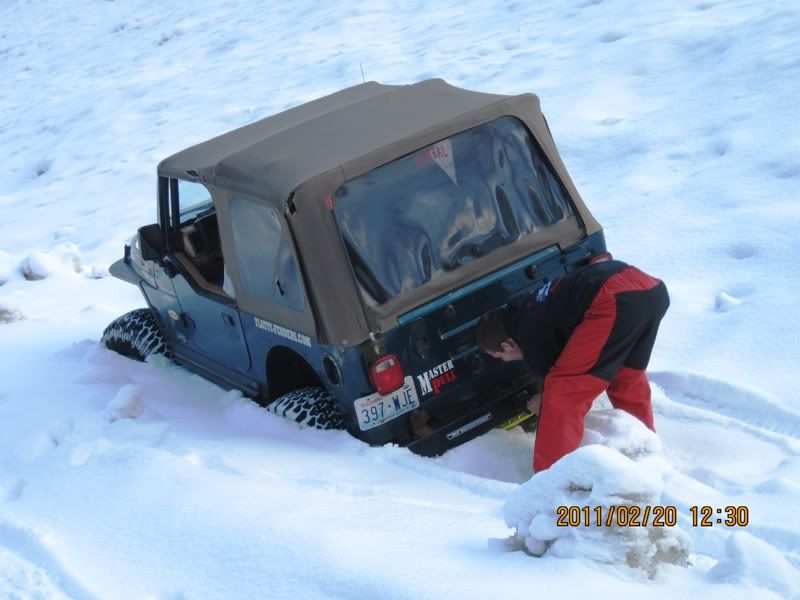 I'm reminded of something I read once, many, many years ago in a Richard Bach book. Illusions I believe. There was this part in the book where he scribbled a story about periwinkles, or some such thing. How they live in the river clinging to rocks. Occasionally they see other periwinkles floating by above them, and they wonder where they're going. The ony way to find out where they're going is to let go of the rock they're clinging to...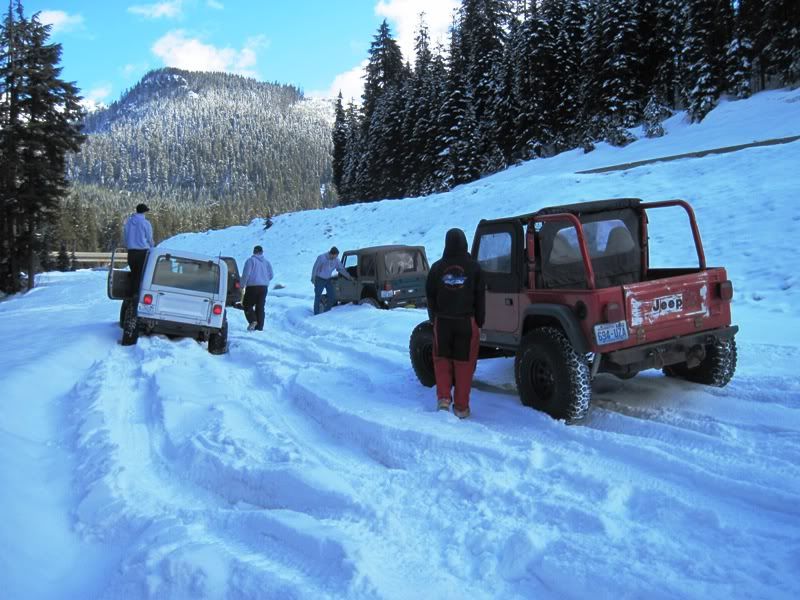 I bring this up because I'm kind of like that. Hard to let go of things I've come to believe in.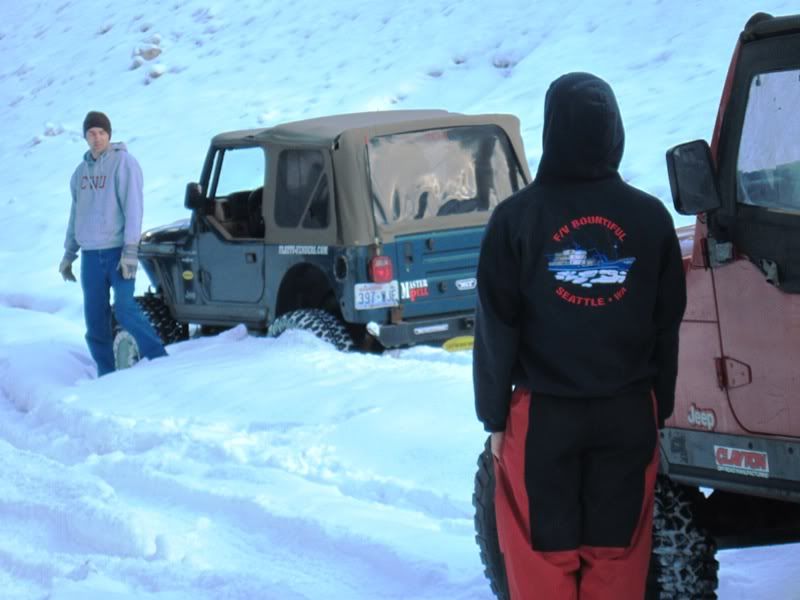 I've not run in the snow very much, so you could say I was clinging to some old belief's. Today was the first real opportunity to "let go" so to speak.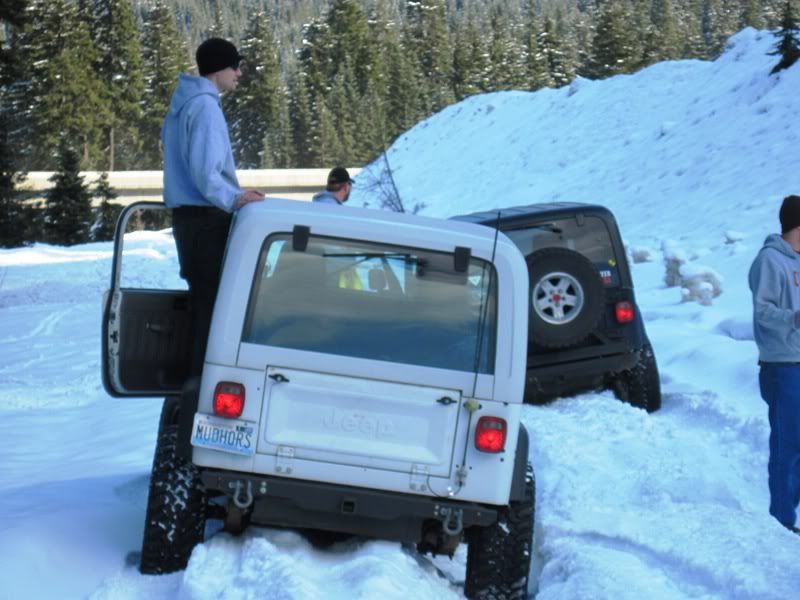 I had a great time watching Mike take every detour he could to test his skills...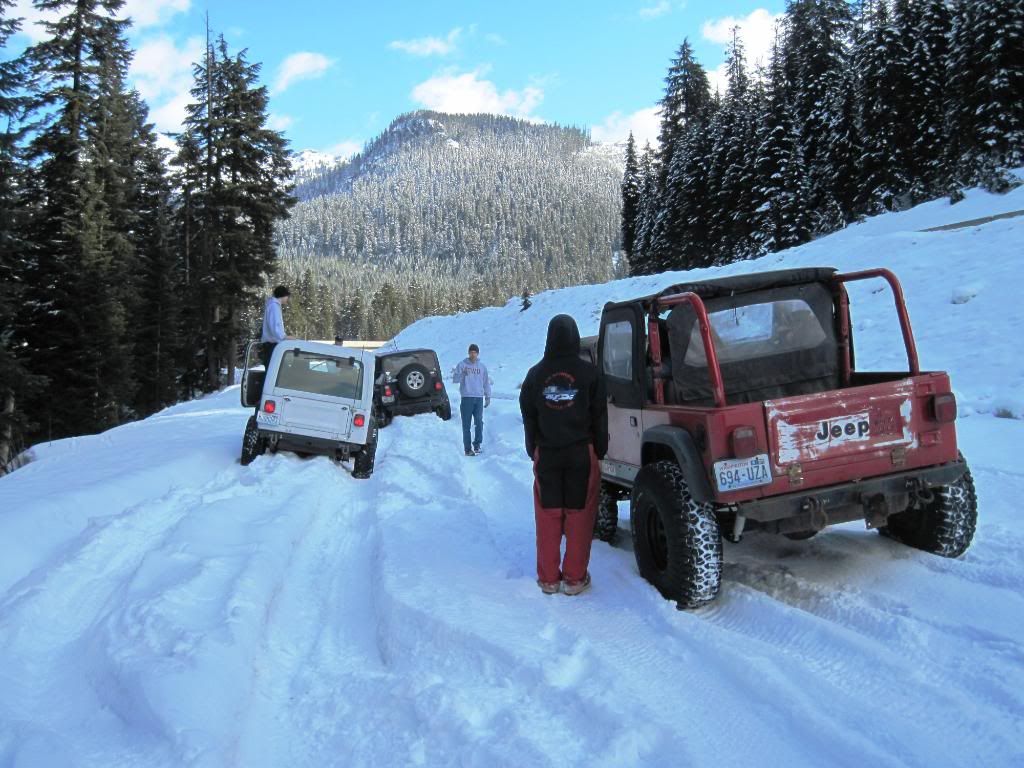 Watching him get stuck and not be put off by it, was really neat...you know what I mean? No attitude, no impending doom, he just handled it as did everyone else.
And Kraski had a lady friend with him. Didn't get introduced so I don't know her name. A beautiful young woman, Kraski gave her the task to yank Mike out. Kraski was patient with her, and she did an outstanding job. Some of you may think; "so the f--- what", but to me his demonstration of patience was really refreshing.
And Mike had a lady friend with him, too. Leslie was given the drivers seat from time to time, and she too did an awesome job.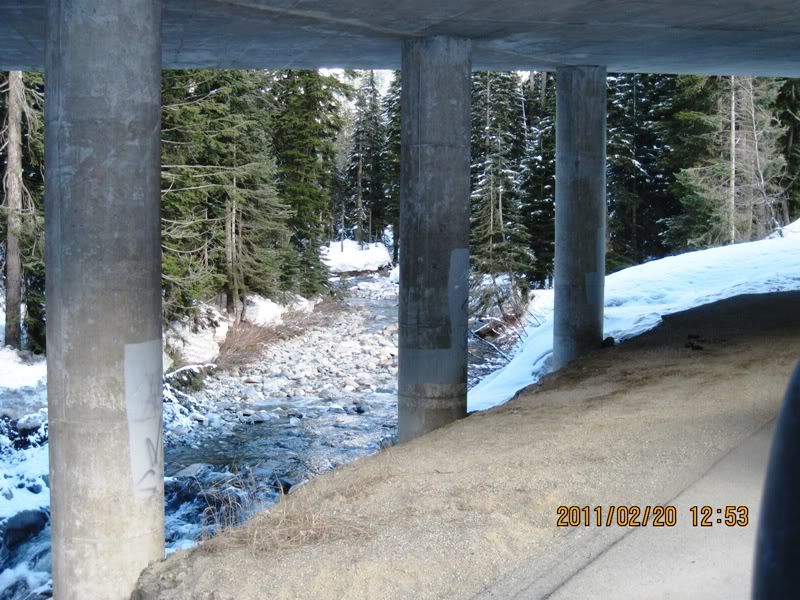 Down there is the river I likened to the Richard Bach story. It served me the rest of the afternoon. What a great frickin' day...
This is a spot smack dab between east bound & west bound I-90. Trippy to sit there as the traffic passed by...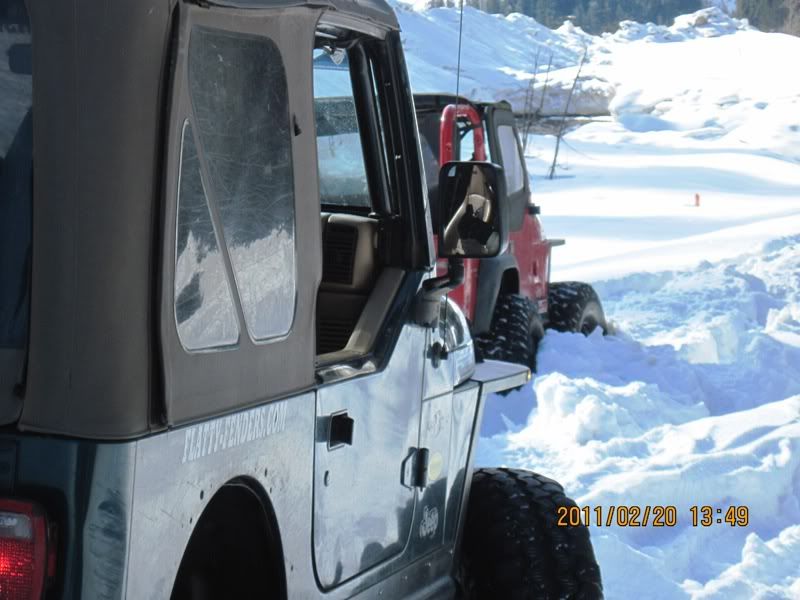 After Denny Creek, we meandered back down at a leisurely pace headed for Tinkham.
Why is it that even at this age I can still look up to the stars and still not see the light?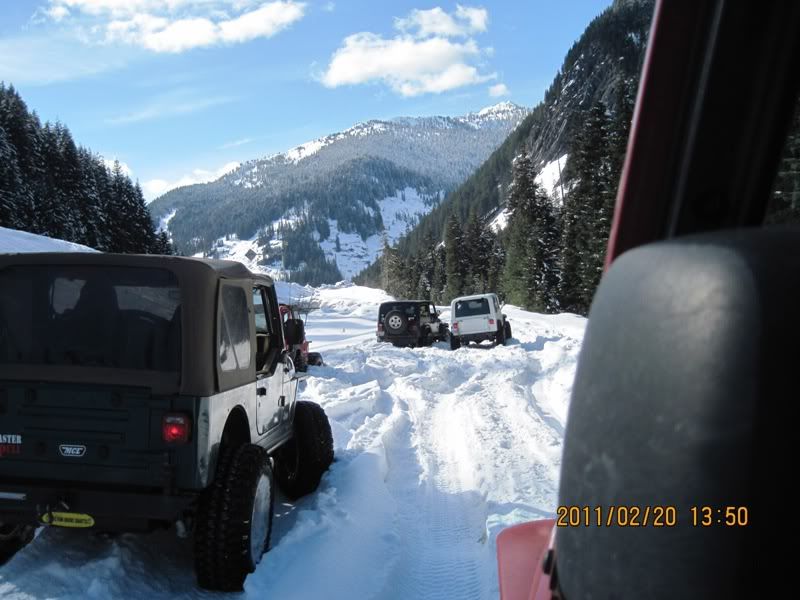 I remember the impatience of my youth. The intolerance, the self righteous BS that I seemed to cling to.
And all the selfish crap that yielded divorce & scandal in my life. I was young & stupid.
Registered User
Join Date: Jul 2007
Posts: 2,353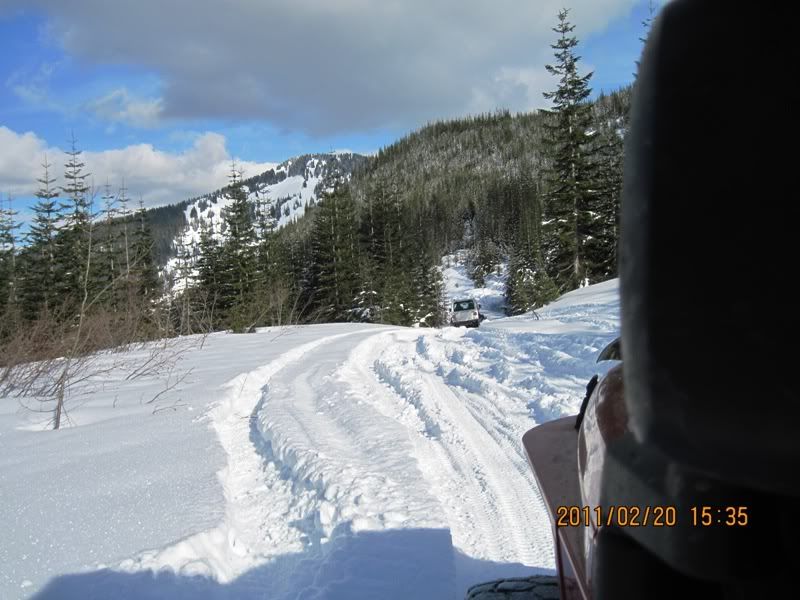 Recently a good friend of mine passed. A wood boat builder, guitar player & cabinet maker in that order. A great guy, I loved his character dearly. I miss him. As I drove through the snow drifts following this great group of people I thought of those in my life that had passed. I thought of the things I never said to them. Guess I've been in a strange place lately.
Lost in my thoughts I watched as Sean argued with the terrain attempting to climb a snowy section of hill. Mike & Leslie had gone on ahead. I could see that I needed to back down the hill a bit to give Sean some room to maneuver. what I didn't see was the huge frickin' hole, created by some thoughtless campfire builder of this winter, in the middle of the flippin' trail just out of my view.
As my butt dropped into that thing I was awakened...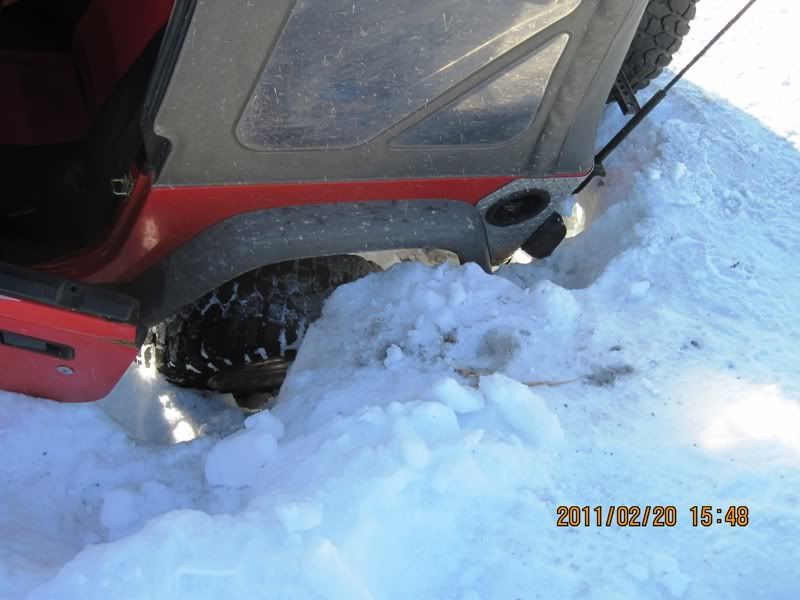 Time to put the past to rest. But how? Memory is a profound thing.
After I got out of that thing, I took a moment to take a picture of the hole. Just a big ole hole in the middle of the road. Not much bigger than the pot holes in the Seattle streets...
We headed back down, aired up and said our byes. It was a good day. Thanks for the invite, Mike! What a wonderful day...to be old and stupid...
~jL
Registered User
Join Date: May 2007
Location: Tacoma, WA
Posts: 223
Looks like you guys and gals had fun. Hmmmm, wondering why I wasn't invited... I see how you are... LOL

I had plans anyways and went to Tahuya and finally conquered Yellow Jacket.
Registered User
Join Date: Sep 2007
Location: Buckley
Posts: 389
Looks like an amazing time. We took a short ride up around Wilkeson to check out the new locker. Had nice time, dogs loved the snow too.
---
RB
Registered User
Join Date: Jul 2007
Posts: 2,353
Quote:
Looks like an amazing time. We took a short ride up around Wilkeson
to check out the new locker
. Had nice time, dogs loved the snow too.
You're going to love that thing, Robb. We're going to get a chance to give it a genuine workout real soon!
Currently Active Users Viewing This Thread: 1

(0 members and 1 guests)
Similar Threads
Thread
Thread Starter
Jeep Forums
Replies
Last Post
Rausch Creek - 2/25 - 2/28

bradcoudriet

Pennsylvania Jeep Forum

7

02-21-2011

08:26 PM

Koh 2011

RJSoAZ

California Jeep Forum

1

12-05-2010

02:01 AM

Evan's Creek 8/1?

Tradesman300

Washington Jeep Forum

3

07-30-2009

05:18 PM

Creek Run 2

Contra

South Central USA

9

03-23-2009

10:09 AM

Creek Run

Contra

South Central USA

0

10-16-2008

07:38 PM
Posting Rules

You may post new threads

You may post replies

You may not post attachments

You may not edit your posts

---

HTML code is Off

---