I started with this Harbor Freight receiver rack:
I then had a new 3/16 inch steel tube made and turned it into this: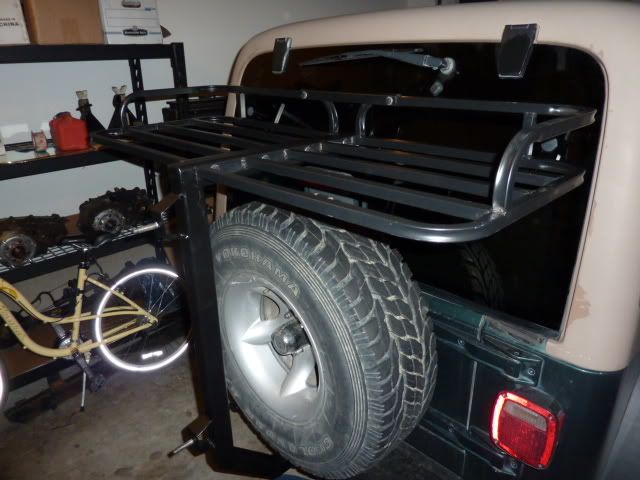 With this setup, I can plug it into the receiver whenever I go offroad and carry a ton of gear, including my Hi-Lift Jack, which is mounted on the upright. I designed it so I can get to the spare tire if I need it, but if I want to get into the tailgate, I would have to unplug the rack from the receiver. That's a 31 inch tire on the tailgate, but the rack will still work with a 35 inch spare.
Here's a pic at Walker Valley ORV park. I'm carrying a hi-lift jack, two coolers, and a toolbox that weighs about 35 lbs. There's still a little more room in front of the toolbox for more goodies.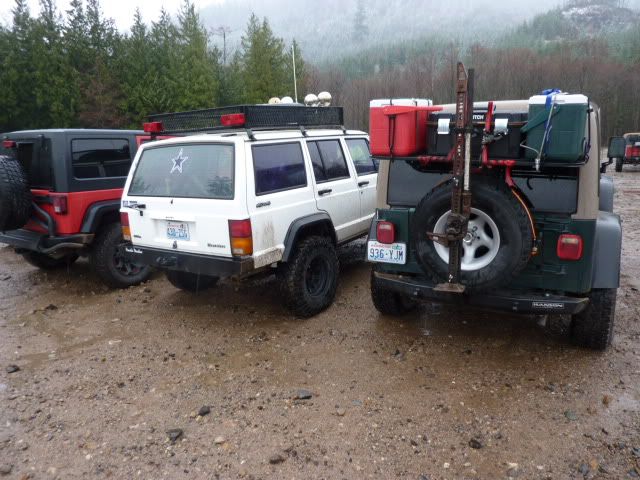 I designed it so it wouldn't compromise offroad clearance.
Since I don't have a welder, I had a local certified welder fab it for me, here in Bellingham. He's willing to do other custom racks if anyone is interested.
More pics here:
http://s83.photobucket.com/albums/j3...Cooler%20Rack/