I spent another two hours today wheeling around Birch Hill. There are so many trails around that hill it isn't funny! And that's discounting the ones that are off limits... If you take your Jeep down ATV trails (I do), then there are even more! Seems like I'll be doing some lunch time four wheeling in Wainwright.
I didn't take any pictures of wheeling in the ATV trails, but I should tomorrow to show how narrow some of them are.
Got to flex my suspension on many of the trails that were rutted and eroded from this years fast snow melt.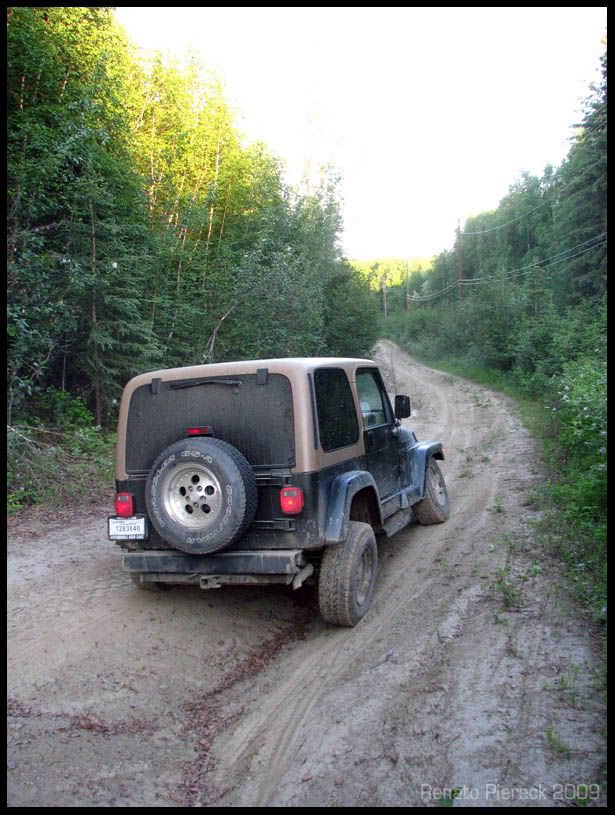 Mud holes provided the perfect Jeep wash...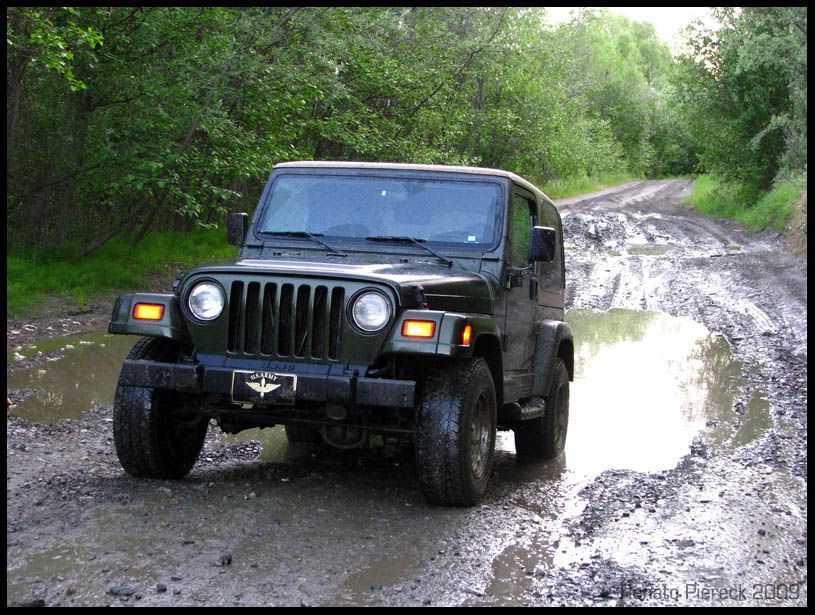 Nothing like four wheeling fun 20 minutes from home!
__________________

JKS Adjustable control arms - JKS 1.25" Body Lift - JKS 1" Engine Mount Lift
Old Man Emu 4" coils - Rancho 5000 shocks - Teraflex front adj trackbar - RE rear track bar bracket
33/12.5x15 Wrangler Duratracs - Tabor 12k Winch - Hella 500F Foglights
Hella Supertone Horns - Uniden CB radio