WJ recirculation door fix *pics*
---
Continuing on with the theme of off-the-wall fixes such as the 249 -> 247 yoke modification, you should not expect any less with this WJ recirculation (recirc) door fix.
The recirculation door is right above the blower motor, and the blower motor is right under the passenger side dash.
Here is the blower motor removed, and yes there is a quick disconnect for the wiring so you can pull it and get it out of the way:
Here is a picture looking directly upwards, the blower motor assembly fits directly up in here. Removes with three 7mm hex screws (blue arrows) , you can also use the torx-bit, I think it is a T-25: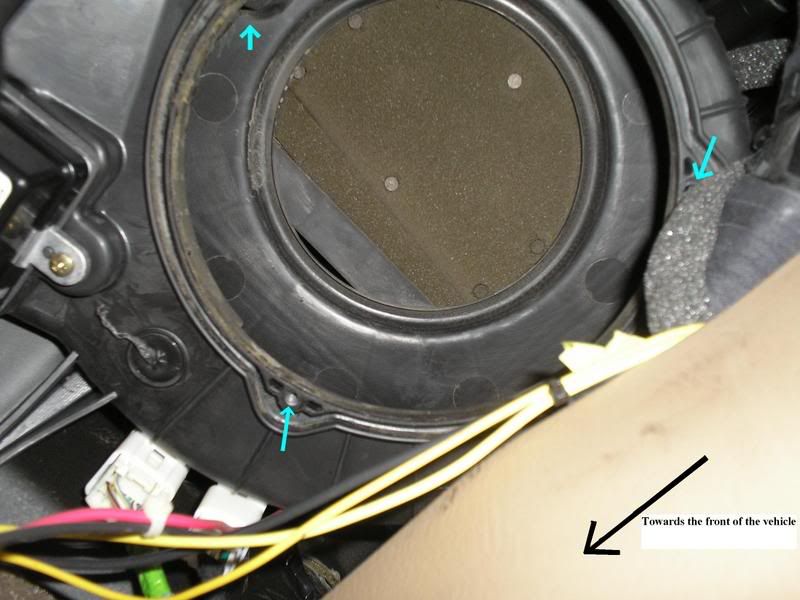 Looking directly upwards again, you can see the recirculation door completely disconnected from the hinge and motor assembly. Yes it is upside down, we turned and propped it up to take a picture:
By opening the glove box and removing these two rubber dampeners (for lack of a better term) you can fully open the glove box and have it swing down all the way: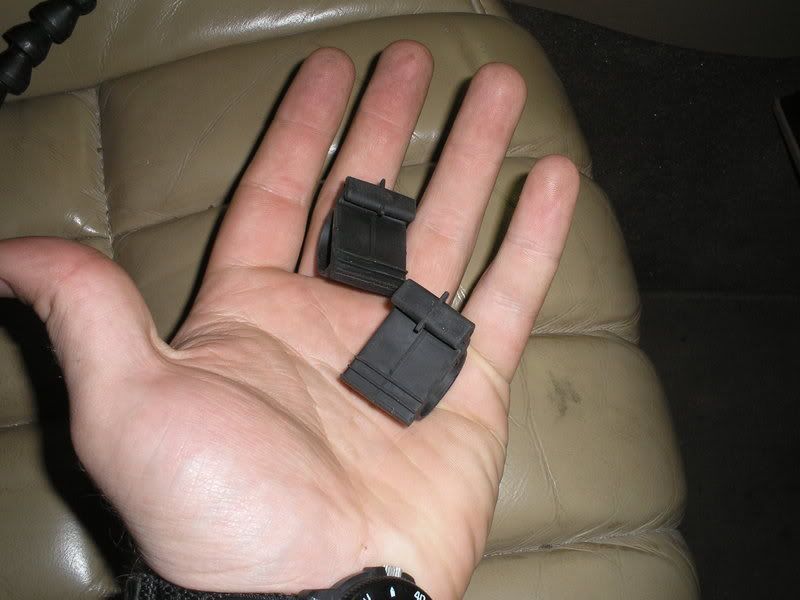 After drilling a small hole in the recirculation door, a zip-tie is now securing the door closing off the vent to the cabin recirculation. It goes through the door and attaches to one of the plastic cross bars on the grate behind the glove box: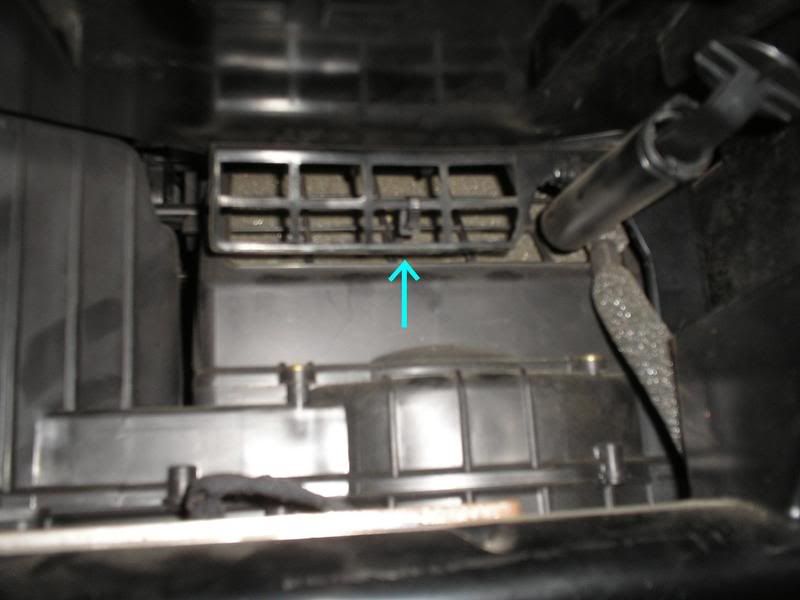 Yes, that is it. No fussing around with removing the dash or selling your newborn on eBay to cough up the dealership prices. No you do not have control over recirculated air or outside air, but if you need that then I hope you don't stray to far from the mall parking lot! Wheel your junk and quit complaining!