Registered User
Join Date: Jun 2010
Location: Louisville
Posts: 4
WJ lamp install question
---
Ok so I recently got a 2004 Grand Cherokee WJ and I love it. Except it didn't come with fog lights and Hella 500s look too badass to pass up. I've searched these fourms a dozen times looking for help and have read through this:
Jeep Grand Cherokee WJ - lamps and lighting - upgrading
many times.
My question is, where do you plug in the lights to? I've looked in every nook and cranny I can think of and still have no idea. I know how to wire and mount the lights, just not where to plug them into power.
I found this plug next to the air filter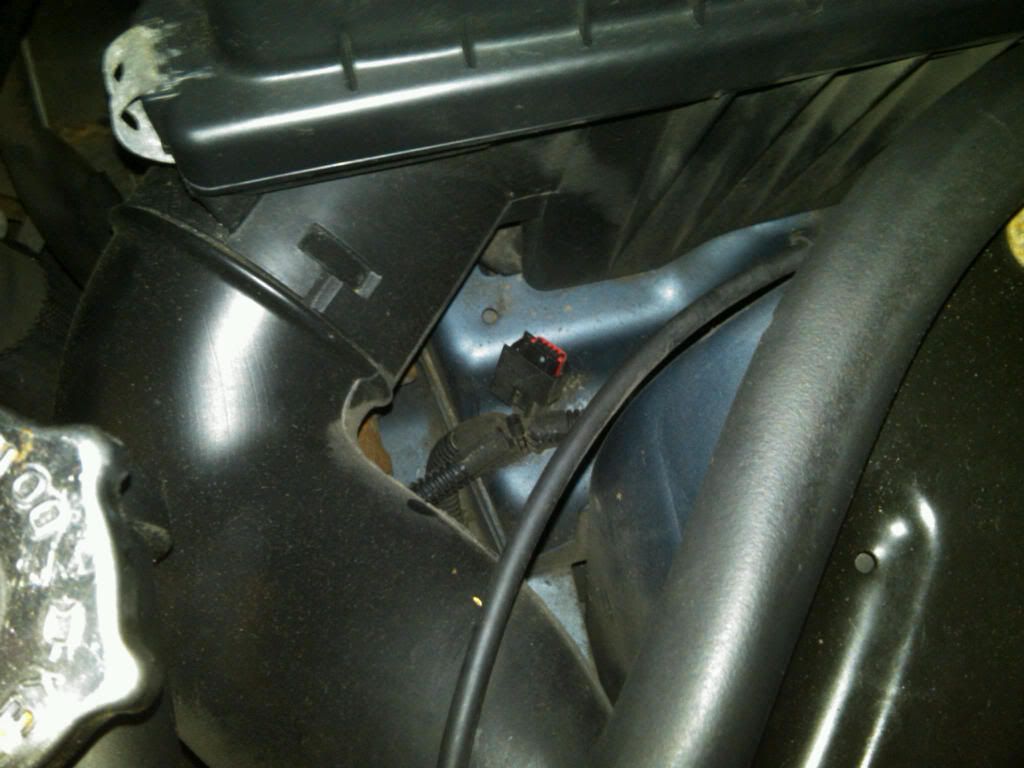 (sorry, don't have enough posts to attach directly to the post) Does this have any significance?
If anyone could point me in the right direction, that would be awesome.
To clarify I don't have any lights yet, I want to figure out how to wire anything before I buy.
Registered User
Join Date: May 2010
Location: Portland
Posts: 230
When I wired mine in, I powered the relay off of the power wire for the high beams. I think the low beams power wire is brown. If that is what your thinking of doing
---
Washington State University GO COUGS!
Currently Active Users Viewing This Thread: 1

(0 members and 1 guests)
Similar Threads
Thread
Thread Starter
Jeep Forums
Replies
Last Post
Fog Lamp options?

MeWJWifeZJ

ZJ Grand Cherokee Forum

4

12-15-2008

08:01 PM

Lamp Question

sfr246

ZJ Grand Cherokee Forum

1

08-21-2007

08:48 PM

installing fog lamp

cy616

WK Grand Cherokee & XK Commander Forum

1

08-25-2006

07:09 AM

Parking Lamp ?

NY1995ZJ

ZJ Grand Cherokee Forum

1

03-10-2006

05:47 AM

flooded fog lamp

BillH

ZJ Grand Cherokee Forum

1

07-02-2003

02:50 PM
Posting Rules

You may post new threads

You may post replies

You may not post attachments

You may not edit your posts

---

HTML code is Off

---