If you've got a WJ with the motorized seats, then you're probably all too familiar with the broken seat bracket. Get it welded, 300 miles later another one breaks.
After having my seats welded three times, with enough fires and burned material to show for it, I wanted to find an end-all solution to this problem.
This lies in the ZJ seat rail bracket.
To the untrained eye, the ZJ rail is a duplicate of the WJ rail with one advantage: It's 2x as beefy. Instead of a single piece of 1/8" steel to lower, raise, and hold all the g-forces of a 200lb human for 150k miles, the ZJ uses a boxed setup, with 1/8' steel.
Now for the pics:
This is the seat that I have: full-way power with heated leather.
I got a seat rail from a full-power, non-heated cloth 1996 Laredo ZJ. It had the same plastic and buttons on the side as did mine.
The offender: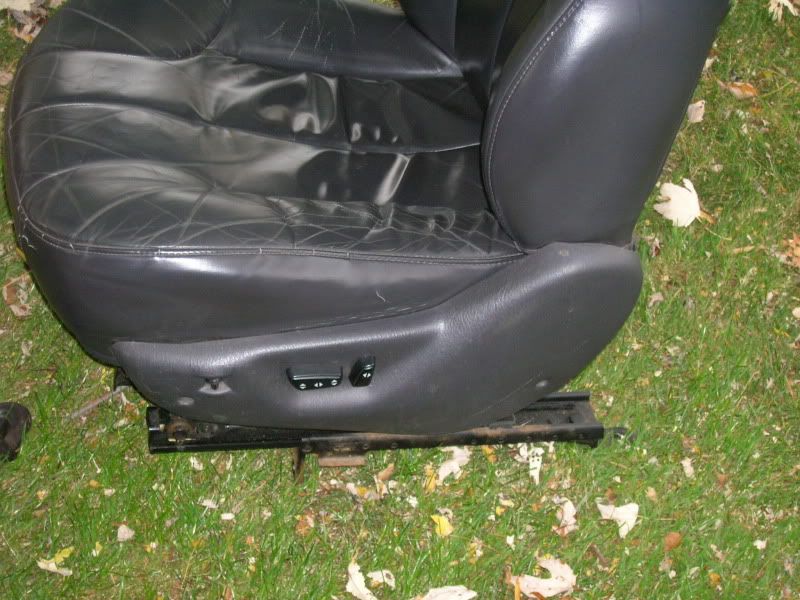 ZJ seat rail. From a 1996 ZJ, full power. (I don't know if the non-powered reclining ones are the same, that's going to have to be discovered, but most lilkely yes)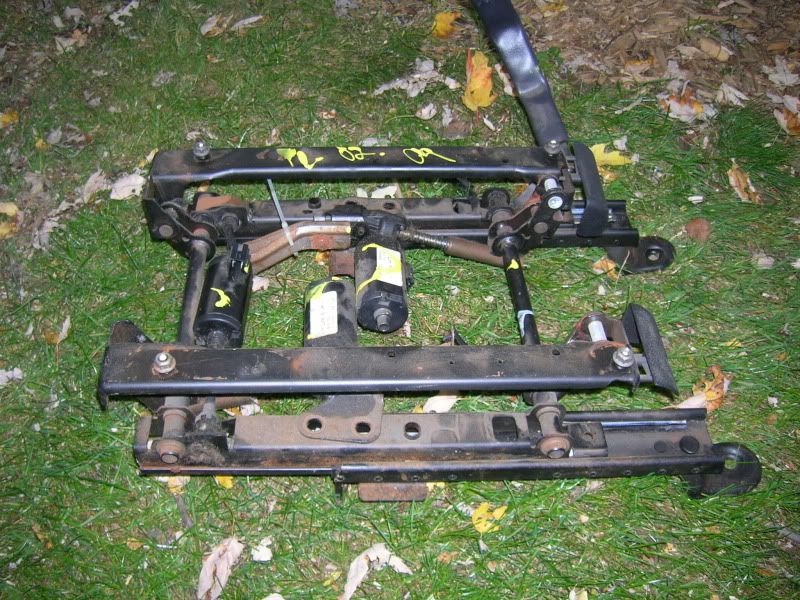 You'll notice it comes with the seat belt clip. Unbolt it, and discard/keep it. The WJ's is mounted to the transmission hump.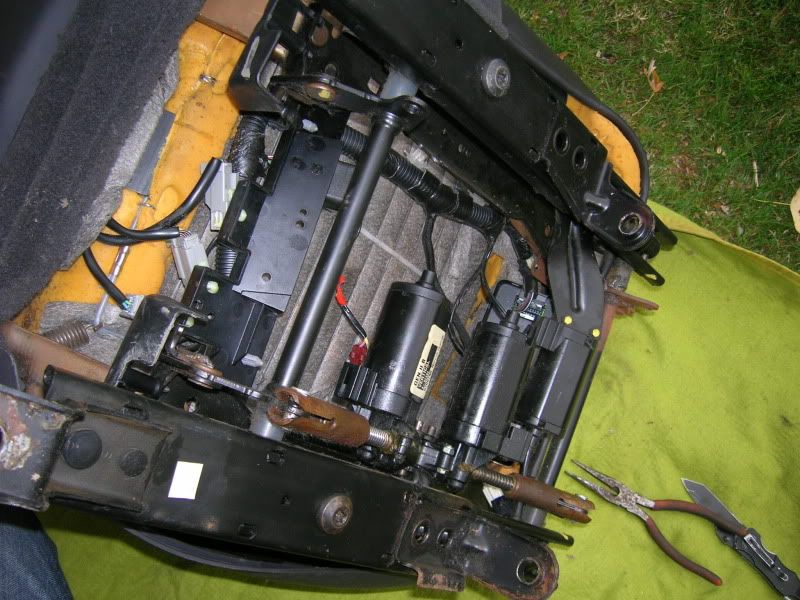 Next, unbolt the four 1/2" or 13mm bolts. I highly suggest buying a ratcheting wrench just for this purpose. My shallow well craftsmans were too tall, and using a regular box-end wrench would take next to forever.
Make sure to unclip the wiring harness from the seat rails too.
After unbolting, this is what you should have: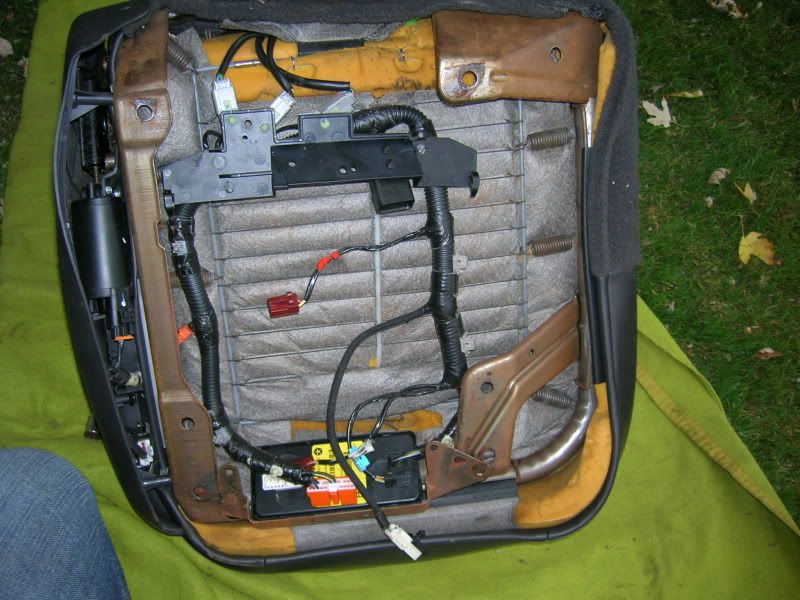 ZJ on right, WJ on left.
Looks easy, right? Just rebolt the ZJ rail, and all is well, right?
WRONG!!!
Chrysler decided "Hey, let's mess with anyone that tries to work on our stuff, since it looks like it would fit, but really doesn't"
The part that attaches to the actual floor of the car has to be reused from the WJ rails. The ZJ ones are 1/8" of an inch too close together.
Unbolt this bolt: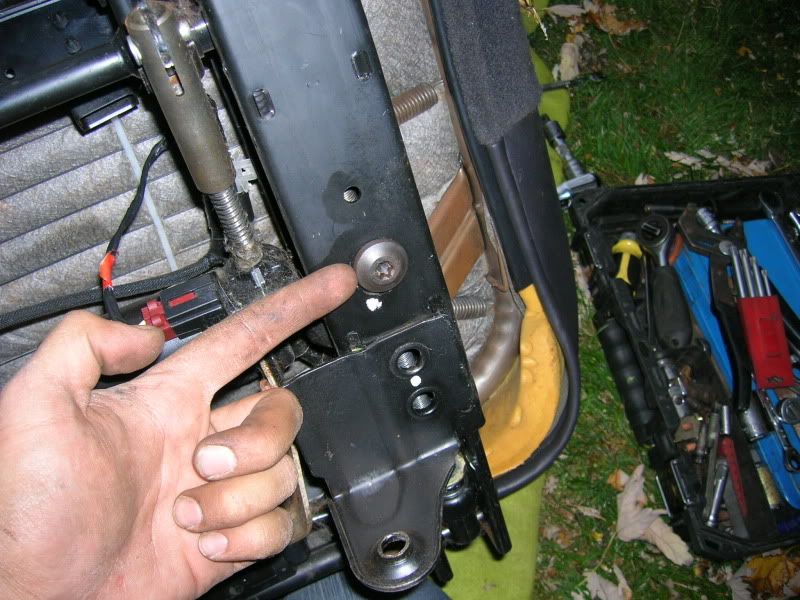 And slide the rails from the WJ onto the ZJ.
Now you have a bomb-proof motorized mechanism that is sturdy as hell.
***NOTE: These are motorized seats, meaning that if you get them at a junkyard, there is no guarantee that you will be able to access the back two bolts. Bring a 12v or higher drill battery, and use that to move the seat back and forth.
Hey mods, since I can be a productive member of JF, can I be let back into General Discussion? Please, pretty please, with a solid axle on top?