Quote:
Originally Posted by
wschilawski
I'll be tightening everything down before the trails on Saturday - mine sure sounds like the splines on the axle shaft grind once in awhile - not saying that that's it, but that is what is sounds like.
I found that mine was caused by the aforementioned trackbar being adjusted a bit too long. It was pushing the axle too far to the passenger side, causing the front of the driveshaft to grind on the exhaust y-pipe when the front axle moved upwards. I'd noticed it was making less and less noise the less I drove it - this was because the driveshaft was actually grinding away the metal on the y-pipe!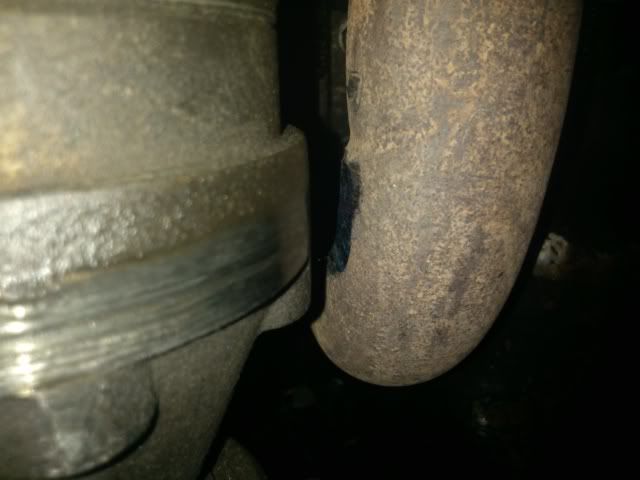 Thankfully, I don't drive it everyday, and figured it out before it could grind a hole in the pipe. After readjusting the trackbar and getting the axle centered a bit better last night, it seems to have alleviated the grinding noise over bumps!
Did note that the tires have a good bit of toe-out, so I'm taking it to a different shop for an alignment to get that fixed up. Could fix that myself without too much effort, but I kinda feel like being lazy today.