Registered User
Join Date: Sep 2013
Location: Macclenny
Posts: 14
timimg cover does not have marks need help!!
---
02 Laredo 4.0L. I had the cam sensor replaced 6 months ago and now my timing is off. so I set out to reindex the sensor by finding TDC of first cylinder and realigning the sensor. problem is their are no marks on my timing cover to indicate zero. what do I use to set to TDC. getting frustrated. every example I have seen all have the marks mine does not. all that it has is a small out point on the ridgeline but this seems way to low to be it. I did not remove serpentine belt no one indicated that this was necessary. thanks for the help I am stuck.
Administrator
Join Date: Jan 2011
Location: Springfield
Posts: 8,626
I'm trying to remember where the mark is. I know there isn't a timing scale on the timing cover but there should be a mark or a pin of some sort. I'm thinking it is a pin located near the top right of the harmonic balancer (as seen well in pictures 3-5 directly west of the rightmost pulley) but I really can't remember... Here are a bunch of pictures of the front end of my 04 4.0. Click on the top banner to expand the picture size. Maybe they will be of some help.
Another way to go about it is to remove the spark plugs, put your thumb over the first spark plug hole, turn the engine over by hand until you feel that cylinder start to compress, place a long chopstick or something of the like in the spark plug hole on top of the piston, then slowly crank the engine forward until the piston reaches TDC (as indicated by the chopstick).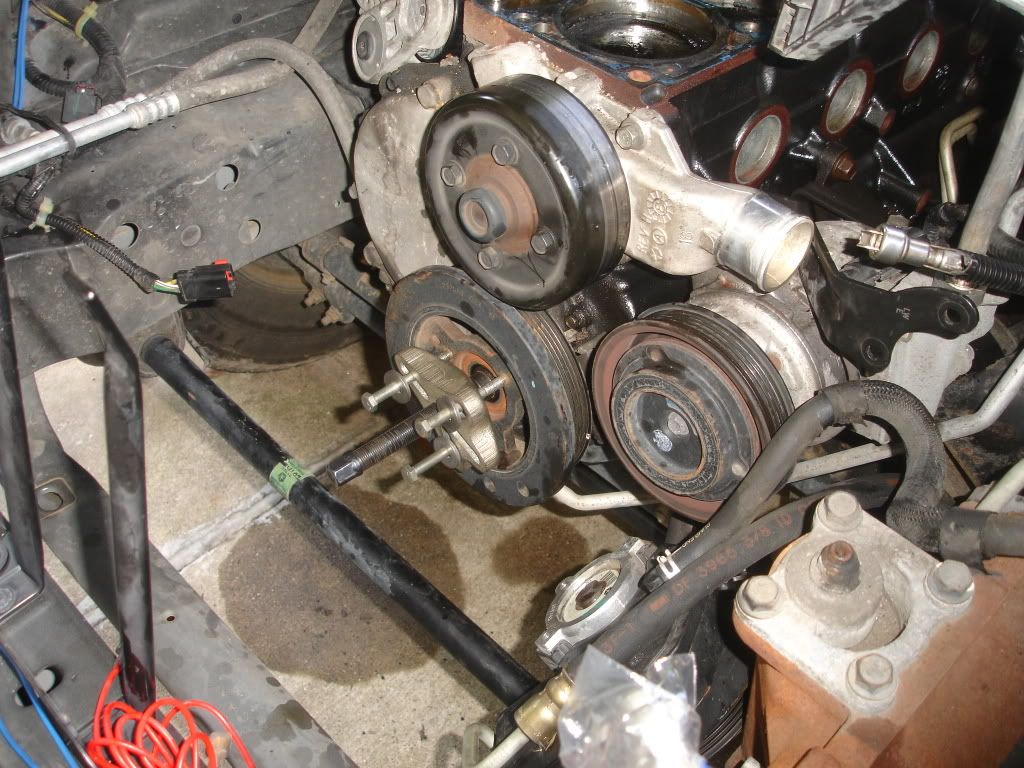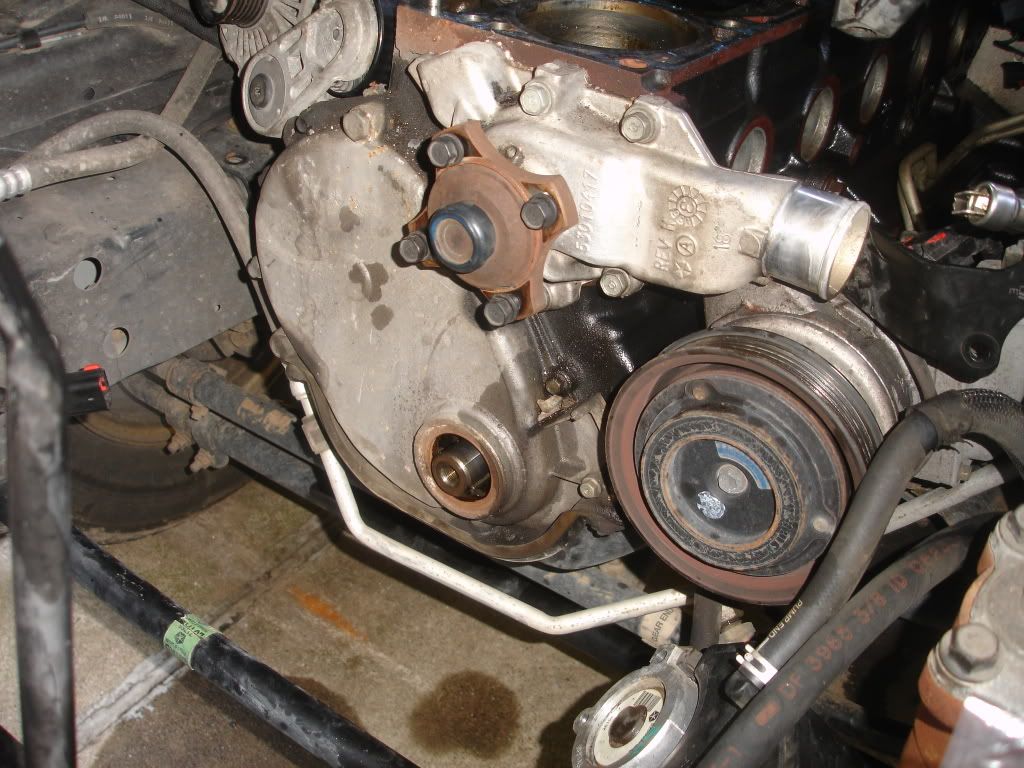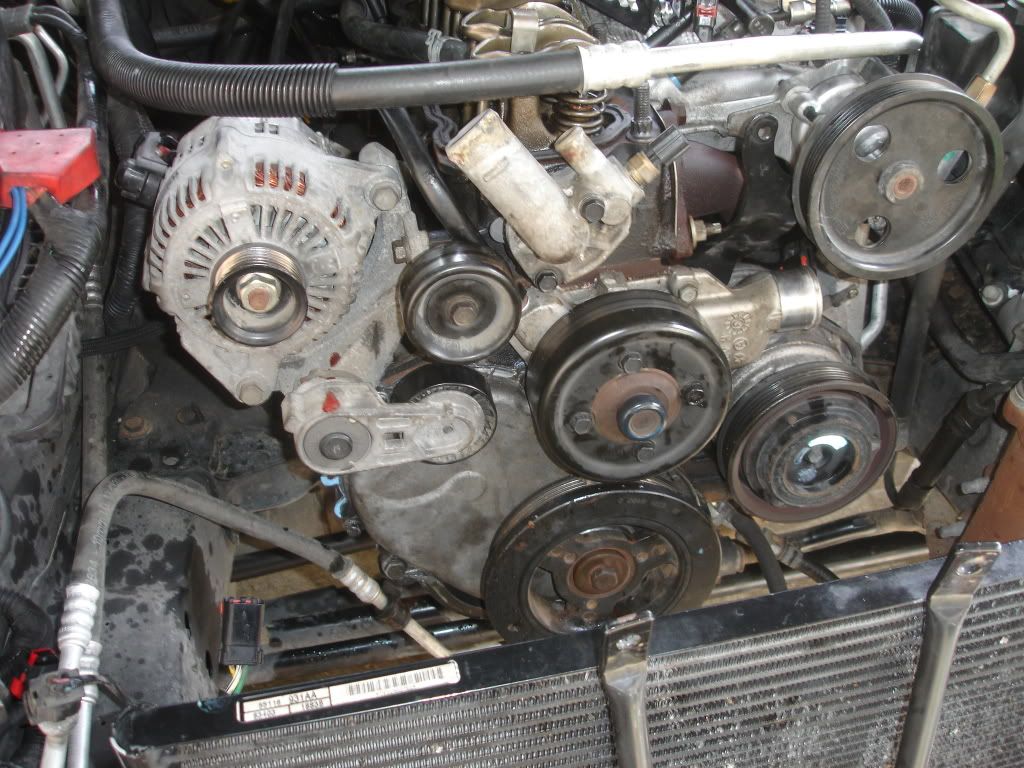 ---
~Chris
Quote:
Originally Posted by Matt
"You can't recycle tartar sauce."
Currently Active Users Viewing This Thread: 1

(0 members and 1 guests)
Posting Rules

You may post new threads

You may post replies

You may not post attachments

You may not edit your posts

---

HTML code is Off

---